Elizabeth Kitley scored 25 points and grabbed 12 rebounds, Georgia Amoore added 24 points and top-seeded Virginia Tech advanced to the Final Four for the first time in school history with an 84-74 win over No. 3 seed Ohio State in the Seattle 3 Regional final on Monday night.
For the seventh time in the past 10 Final Fours there will be a first-time participant, and it's the champions of the ACC, adding another accomplishment to the best season in school history.
Playing in its first regional final, Virginia Tech (31-4) won its 15th straight game and will head to the Final Four having not lost in more than two months. The Hokies will face LSU in the national semifinals on Friday in Dallas.
Kitley, the Hokies 6-foot-6 center and leading scorer this season, took over on the interior in the second half. She scored the first seven points of the fourth quarter and her three-point play gave Virginia Tech a 70-60 lead.
Amoore hit her fourth 3-pointer of the game to push the lead to 13. Ohio State pulled within six in the final minute, but the Hokies were nearly perfect at the foul line down the stretch.
After the final buzzer sounded and Virginia Tech was celebrating at midcourt, the sounds of "Enter Sandman" by Metallica blared through the speakers of Climate Pledge Arena, setting off an even louder party for the Hokies fans in attendance.
Amoore shook off the scare of a potential leg injury in the first half to scored 16 points in the second half. She had a career-high 29 in the regional semifinal win over Tennessee. Cayla King added 12 points, all in the first half for the Hokies.
Taylor Mikesell led Ohio State (28-8) with 25 points, but 19 of those came in the first half. Mikesell didn't score the first 16 minutes of the second half before hitting a 3-pointer with 3:35 remaining.
Jacy Sheldon scored 19 and Big Ten freshman of the year Cotie McMahon added 18. But the pressure defense that Ohio State used to befuddle UConn into 25 turnovers in the regional semifinal was easily handled by Amoore and the Hokies in the opening minutes and mostly abandoned by the Buckeyes.
Ohio State was looking to join its Big Ten Conference partner Iowa in reaching the Final Four for the first time in 30 years. The Buckeyes showed no hangover from its upset of UConn in the regional semifinal, staying with Virginia Tech shot-for-shot through a highly entertaining and high scoring first half.
But the shots that dropped in the first 20 minutes stopped falling in the second half. Ohio State shot 64% in the first half, including five 3-pointer from Mikesell, but that dropped to just 28% in the second half.
Reporting by The Associated Press.
Read more:
---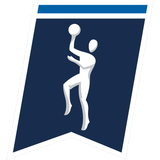 Get more from Women's College Basketball Follow your favorites to get information about games, news and more
---