Trash talk has become one of the highlight parts of any sporting event.
Some of the USFL's star players sat down with FOX Sports to share the best trash talk they've had directed at them — and what they've unleashed in return — while on the field.
Here are a few of the top lines they shared:
USFL's funniest trash talk
USFL players share memories of some of the funniest lines they've heard — and delivered — on the football field.
Birmingham Stallions linebacker Scooby Wright isn't just a defending champion, but also a family favorite. He ensured his opponents knew it, too: "I told somebody I was his mom's favorite football player."
For New Orleans Breakers linebacker Jerod Fernandez, his chirps at opponents are less thought out. "I think I told somebody 'go wash my clothes' one time. I don't know where it came from. It worked, made them laugh."
While Michigan Panthers running back Reggie Corbin didn't participate in the jabs himself, he shares the funniest insult he's heard. "The funniest piece of trash talk I've heard on the field was two guys were face-to-face, and one guy just says 'your breath stinks' and then walked away."
Breakers quarterback McLeod Bethel-Thompson thinks the nice guys are actually the ones to watch out for. He claimed: "Funniest ones are when they're kind. They hit you really hard, and then they're really nice and super polite when they lift you up. Those are the guys that make you uncomfortable because they can flip the switch when they're out there."
Others, like Stallions QB J'Mar Smith, are on the receiving end of the talk. "The trash talk I always get is that I look like Common (the rapper)."
The trash talk isn't limited to players on the field either. New Jersey Generals QB DeAndre Johnson and RB Darius Victor have heard some of the best trash talk from fans on the sideline. Johnson recounted, "The whole sideline said 'Hey Man, it's not 'Last Chance U, this ain't Netflix man.' A lot of people use that, seeing me on Netflix to try and get under my skin." 
Meanwhile, Victor heard from fans, "The fans were like 'Hey No. 7, we know you're good, but you still suck.' By the first quarter, the same guy was like 'Hey No. 7, will you transfer to us?" 
However, not everybody on the field is dishing at each other during the game. According to Pittsburgh Maulers defensive lineman Boogie Roberts, the players in the trenches don't have the same energy to bicker at each other, "Us big boys, we be tired, we don't really talk too much."
And some of the chatter on the field is simply NSFW. Memphis Showboats WR Vinny Papale would not disclose his best lines saying, "I'm not sure that'd be safe to play, but you hear some funny stuff out there." 
More on the USFL from FOX Sports:
---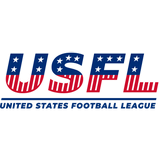 Get more from United States Football League Follow your favorites to get information about games, news and more
---