Former President Donald Trump remains a top pick among Republican voters to clinch the 2024 Presidential nomination, according to recent polling from the Harvard CAPS-Harris Poll.
Nearly half of respondents in the Feb.15 and 16 poll supported Trump, who in this survey, polled twice as high as presumptive rival Florida Governor Ron DeSantis.
The survey asked Republican voters which candidate they'd support if the 2024 GOP presidential primary were held today. Nearly half, 46%, chose Trump. DeSantis came in a distant second at 23%, a slight decrease from previous polling.
Former Vice President Mike Pence was third with 7%. Former U.S. Ambassador to the United Nations and South Carolina Governor Nikki Haley, was fourth, with 6%, an increase from previous polling. Haley announced her run for the White House last week, becoming the first to challenge Trump.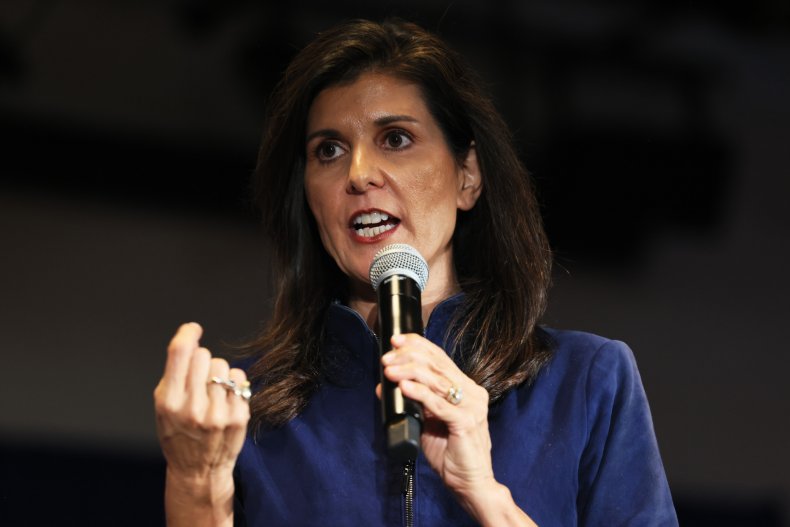 The same poll asked Republican respondents who they would vote for if Trump did not run for president in 2024. The majority, 39%, chose DeSantis, followed by Pence with 17%, Haley with 10% and Texas Senator Ted Cruz with 5%.
However, the poll shows Trump beating both DeSantis and Haley in a hypothetical head-to-head race. Support is more split among Trump and DeSantis, with 56% choosing the former President and 44% choosing the Florida governor. Support was more clear for Trump in a hypothetical matchup between he and Haley, with 69% choosing Trump and 31% choosing Haley.
Trump slammed DeSantis in a Truth Social post Sunday.
"[DeSantis] loves losers like Jeb Bush, Paul Ryan, and Karl Rove, and it [is] getting CLOBBERED in the polls by me," Trump wrote. "DeSantis is a RINO who is trying to hide his past."
More than half of respondents in the Harris poll, 57%, said they have doubts about President Joe Biden's "fitness for office." Inflation, the economy and jobs were identified as the most important issues facing the U.S., with only one third of pollsters saying the country is on the right track.
The Harris Poll and HarrisX survey was conducted on Feb. 15 and 16 among more than 1,800 registered voters.