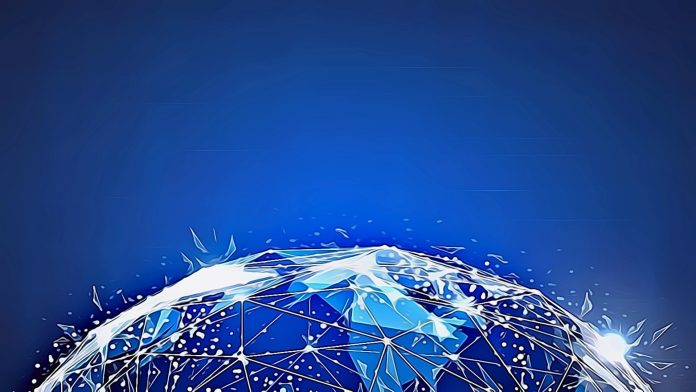 The XDC Network was created to satisfy the demands of businesses, such as company infrastructures, low expenses, and increased visibility using blockchain technology.
XDC Ecosystem Tokens have a total market capitalization of $327,821,316 and a trading volume of $5,837,818.
Note: This List is sorted by their unit price from lowest to highest
XSwap Protocol (XSP)
Unit Price: $0.0007226
Distinct Features: XSWAP will serve as a doorway to crypto markets for early-stage products of all kinds, in addition to providing a trustworthy exchange and liquidity ecosystem.
The XSwap protocol is a market maker for XRC20 tokens that was developed on the Xinfin Network (XDC)
XSWAP's goal is to create a competitor to BSC-based PancakeSwap (CAKE) and Ethereum-based Uniswap (UNI). One of its goals is to provide crypto enthusiasts with secure, quick, and resource-efficient tools for the peer-to-peer exchange of digital assets.
The XinFin XDC Network handles over 2,000 transactions per second with a latency of two seconds.
Exchange: SXP is trading on Bitrue and BitMart with a 24-hour trading volume of $13,930.24.
XDC Network (XDC)
Unit Price: $0.02672
Market Cap: $327,689,900
Distinct Features: The XDC Network enables easy deployment of Layer 2 tokens using Origin, a no-code tokenization dApp, and a variety of other developer-friendly network tools.
The XDC Network (formerly known as the XinFin Network) is an enterprise-grade, EVM-compatible blockchain that includes interoperable smart contracts. The XDC Network is a highly optimized, customized fork of Ethereum that achieves consensus via a delegated proof-of-stake (dPoS) mechanism that enables two-second transaction latency, near zero gas prices, and over 2,000 transactions per second (TPS).
While the consensus mechanism is proof-of-stake and consumes almost no energy, validators must complete a modest proof-of-work (PoW) when proposing a new block, making the network more resistant to spam.
As of April 11th, 2022, there are 203 masternode candidates, 108 of which are validators (masternodes), and the remainder are standby validators.
Exchange: Trading live on Bybit, XT.COM, Bitget, CoinW, and KuCoin, XDC has a 24-hour trading volume of $2,068,884.
StorX Network (SRX)
Unit Price: $0.02921
Distinct Features: StorX intends to use the world's excess data storage to build a platform that is ready to disrupt the cloud storage business by providing a solution that is not only more secure, private, and faster but also environmentally friendly.
StorX is a decentralized cloud storage network powered by XinFin Network that is open source and trustless. StorX enables customers to safely store their data on a distributed cloud. 
Each file submitted to StorX is encrypted with the user's unique password before being split into fragments and stored on a network of autonomous storage nodes run by individual operators worldwide.
Every file on StorX is encrypted, fragmented, and dispersed across numerous nodes; no entity, including StorX, can ever access the whole data of a user.
This distinct distributed design also protects data against hacking and ransomware assaults. StorX is not only speedier but also 70% – 90% less expensive than typical cloud storage.
Exchange: SRX has a 24-hour trading volume of $261,634, trading live on Bitrue, BitMart, HitBTC, and Liquid.
Plugin (PLI)
Unit Price: $0.06874
Distinct Features: The plugin connects the smart contract to the real-time environment and ensures that the data it receives from the data feed provider is trustworthy by maintaining a high level of security.
Plugin is the decentralized oracle platform that offers low-cost solutions to any smart contract running on the Xinfin EcoSystem. According to the whitepaper, PLUGIN is a fork of the open-source Chainlink technology that is being developed collaboratively by a broad community of developers, researchers, and users to make PLUGIN a public good for the benefit of the XinFin blockchain ecosystem.
Plugin Ecosystem Includes:
XDC Network – XDC Network combines the capabilities of public and private blockchains with interoperable smart contracts, and is the most energy efficient since it uses XdPOS consensus.
Oracle – Node Operators – Oracle nodes serve as Plugin Network's backbone. Globally, maintaining consistency in data delivery to the blockchain.
Data Feed Providers – Provide an API to millions of smart contracts. The market for blockchain-based apps and smart contracts is quickly expanding. Many of the finest smart contracts are actively seeking reliable data feeds and APIs.
Plugin Network – Plugin offers data reliability and consistency in sending tamper-proof data to and from blockchain by combining Oracle core engine with Oracle node and data feed providers.
Exchange: PLI is tradable on Bitrue, BitMart, HitBTC, ProBit Global, and Liquid exchanges with a 24-hour trading volume of $450,631
Datachain Foundation (DC)
Unit Price: $0.09001
Distinct Features: DC aims to provide trust and liquidity to the real economy. At the same time, rewarding business, individual behaviors, and activities that enable the growth of a more sustainable and inclusive future.
DC stands for Decentralised Control. Launched in September 2017, The Datachain Foundation is a distributed data management platform that allows developers to create decentralized networks of AI-augmented objects and infrastructures such as streetlights.
The Datawallet, the platform's component, is a blockchain-based digital vault that facilitates the exchange, tracking, and management of pre-structured critical data. 
The Datachain Foundation separates itself from its competitors by assisting enterprises in developing sustainable new businesses using creative business models that combine scientific excellence with practical expertise.
Exchange: DC is trading on Bitrue with a 24-hour trading volume of $2,635.59.
Disclosure: This is not trading or investment advice. Always do your research before buying any cryptocurrency or investing in any services.