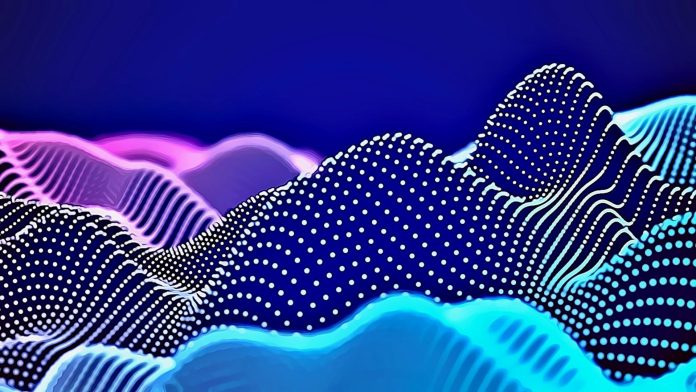 Polkastarter is a fully decentralized protocol for launching new ideas. With the help of the Polkastarter Protocol, created for multi-chain token pools and auctions, projects can raise money in a decentralized and open environment based on Ethereum, BNB Smart Chain, Matic Network, and other blockchains. Polkastarter Tokens have a growing market capitalization of $247,237,152 and a total trading volume of $140,388,969. 
Note: The tokens are ordered by their price unit from lowest to highest.
Exeedme (XED)
Unit Price: $0.05683
Market Cap: $4,820,810
Distinct Features: Exeedme allows players of any level to monetize their skills and goes beyond the well-known free-to-play and play-to-win gaming models.
Exeedme is a tournament platform powered by blockchain that enables players of all skill levels to monetize their abilities. The platform's goal is to create a fair and reliable play-to-earn environment where players can enjoy their favorite games, compete against other players, and earn money by placing bets on their victories.
Gamers can profit from their bets, gain XED for participation, and win exclusive NFT prizes for competing in events and winning tournaments.
With the help of the platform's matchmaking feature, users can compete for prizes against friends or other users with comparable skill levels. They gain XED as a result, and XED is needed to level up, unlocking higher leagues with higher stakes.
Exchange: XED is trading live on KuCoin, Gate.io, LATOKEN, CoinEx, and PancakeSwap (V2) with a 24-hour trading volume of $216,327.
UnMarshal (MARSH)
Unit Price: $0.06109
Market Cap: $433,620 
Distinct Features: The utility token $MARSH powers Unmarshal's Network and rewards network participants like Node runners and Indexers.
Unmarshal is a Multi-chain DeFi network of indexers that gives DeFi applications simple access to Blockchain data. Through the decentralized network nodes created, they offer rich, meaningful, and trustworthy access to data.
They support data in various formats, including APIs, Websockets, GraphQL, Notifications, and many more, so application developers are not required to decode it for their native applications.
dApp developers can use Unmarshal's network nodes to free themselves from the burden of reformatting unstructured data into a usable format while still providing users with an intuitive and superior experience.
Exchange: MARSH is trading live on MEXC, KuCoin, Gate.io, LATOKEN, and AscendEX (BitMax), with a 24-hour trading volume of $249,517.
Polkamarkets (POLK)
Unit Price: $0.06537
Market Cap: $5,783,895
Distinct Features: Within the decentralized, interoperable infrastructure, users can monetize their predictions of future outcomes and events, turning their beliefs into marketable assets with a market price.
Users can place bets on the results of actual events in Polkamarkets, a DeFi-powered prediction market on Polkadot that was created for cross-chain information exchange and trading.
Polkamarkets will have significant entertainment features in addition to being a prediction market. Included are daily cryptocurrency price markets, live streaming integration for in-play positions on Esports & Sports, and NFT-based gamification. Live chats and virtual events in online communities will also contribute significantly to the platform's entertainment value.
By encouraging liquidity providers and traders to facilitate and take significant positions, Polkamarkets seeks to address issues in the prediction markets sector, such as a lack of liquidity and markets, a lack of traders, and duplicate or confusing markets. At the same time, a system for curation and resolution ensures effective and reliable markets.
Exchange: POLK is trading live on KuCoin, Gate.io, and LATOKEN with a 24-hour trading volume of $298,944.
Thetan Arena (THG)
Unit Price: $0.08722
Market Cap: $9,906,383
Distinct Features: The gameplay of Thetan Arena is built around the fusion of the user's talents and group effort.
Thetan Arena is an eSports game that was created using blockchain technology. Users can form a team to join battles and start earning with their skills.
Thetan Arena is a hybrid game that combines the free-to-play and pay-to-win business models. Free heroes are available for you to play casually. Even better, invest in NFTs to start making money and increase your profits. 
Thetan Arena plans to establish a substantial economy using the DAO so players can join our council or become supporters.
Exchange: THG is trading live on BingX, OKX, MEXC, CoinTiger, and Gate.io with a 24-hour trading volume of $1,239,206.
ChainGuardians (CGG)
Unit Price: $0.09808
Market Cap: $6,030,296
Distinct Features: The development of end-game content and enhancing playability are priorities for ChainGuardians, which also prioritizes proper balancing and has a variety of game modes, including PVP, PVE, and cooperative PVE raids.
ChainGuardians bills itself as the first blockchain and superhero ecosystem . The platform enables player-driven economies by fusing traditional gaming ideas with blockchain technologies.
Players can participate in the free-to-play NFT mining platform and role-playing game through the ChainGuardians ecosystem. Players make money by converting their time and effort into monetary rewards.
By offering CGG pairs and staking POWER tokens, users of the CGG token can also receive power rewards. The player controls the ChainGuardians game, which is a real-time battle-based game. Advanced AI-based battles based on a Guardian's attributes will occur when players are not online.
Exchange: CGG is trading live on KuCoin, Gate.io, LATOKEN, ZT, and PancakeSwap (V2) with a 24-hour trading volume of $343,727.
Disclosure: This is not trading or investment advice. Always do your research before buying any cryptocurrency or investing in any services.