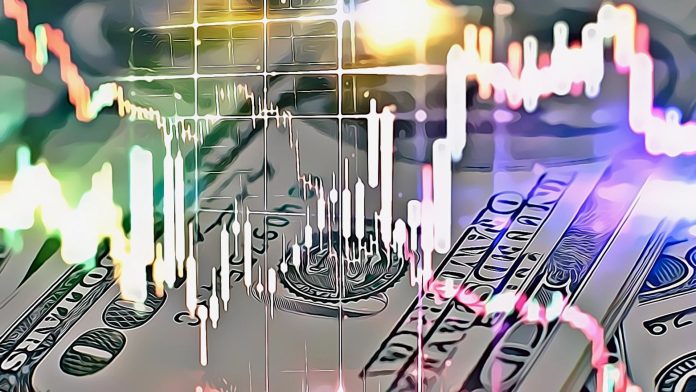 The value of an underlying asset determines the value of cryptocurrency derivatives. The main asset could be a currency, security, or commodity. In most circumstances, this would be Bitcoin, the most valuable cryptocurrency asset.
Derivatives Token have a total market capitalization of $4,563,815,378 with big projects like FTX Token, Synthetix, and Serum. It has a growing total trading volume of $279,473,484.
Note: Token market capitalization is listed from lowest to highest.
DerivaDAO (DDX)
Unit Price: $0.65
Market Cap: $16,958,168
Distinct Features: In contrast to other exchanges, Deriva DAO manages trading and other exchange-related transactions via its DerivaDEX operator network rather than a public blockchain.
The decentralized exchange (DEX) for derivatives on Ethereum is called Deriva DAO. It takes pleasure in providing significant performance benefits over other DEXs, such as a real-time price feed, quick trade settlement, and a reasonable pricing structure. Deriva DAO's traders and token owners directly control and oversee the platform because it was a DAO from the start.
By tackling the issues existing controlled and decentralized exchanges encounter, Deriva DAO wants to bridge the gap at the confluence of trade and blockchain technology. By constructing as a DAO, Deriva addresses the insufficient security and potential regulatory challenges experienced by CEXs, eliminating censorship worries and a single point of failure. 
Deriva DAO asserts that it will equal the speed and effectiveness of centralized exchanges thanks to its off-chain price feeds, matching engine and liquidation operators. With an order book mechanism that addresses the liquidity and UX problems of decentralized exchanges, it also provides an effective and capital-efficient user experience.
Exchange – DDX is trading live on Coinbase Exchange, LATOKEN, CoinEx, Jubi, and Bilaxy, with a 24-hour trading volume of $81,419.70.
Tranchess (CHESS)
Unit Price: $0.2572
Market Cap: $21,453,566
Distinct Features: This protocol enables users to track Bitcoin more effectively, make more interest by lending out their tokens, or take advantage of leverage without liquidating their holdings.
Launched in June 2021, The yield-enhancing asset tracker, Tranchess offers a variety of risk-return options. Out of a single core fund that tracks a specific underlying asset, Tranchess offers a varied risk/return matrix.
The French word "Tranche" is frequently related to tranche funds that cater to different classes of investors with varying risk appetites, and the game of chess served as the inspiration for the name Tranchess.
The main fund, also known as Token Queen, monitors a particular underlying asset and is divisible into two sub-funds equally. BTC has been deliberately selected as the first crypto asset to be tracked. A lot of the popular DeFi features, including single-asset yield farming, borrowing, lending, trading, etc., are also shared by it.
Exchange – CHESS has a 24-hour trading volume of $7,334,386; trading live on Binance, BingX, MEXC, Phemex, and Bitrue.
Vega Protocol (VEGA)
Unit Price: $1.22
Market Cap: $32,875,102
Distinct Features: Since liquidity is the foundation of DeFi, the Vega Protocol features a built-in design that encourages user participation through new price and incentive structures.
The derivatives scaling layer for Web3 is provided by the Vega Protocol. This specifically designed proof-of-stake blockchain replicates the same user experience a centralized exchange provides when trading derivatives on a decentralized network.
The token for network governance and staking is called VEGA. Uses include: 
Voting for the addition of new network markets.
Staking VEGA coins to run validator nodes on the network.
Staking and delegation as a means of collecting fees from traders.
Regulating key network factors that make markets safe and just.
Exchange – VEGA is trading live on KuCoin, Gate.io, BKEX, LBank, and BTSE with a 24-hour trading volume of $686,386.
Ribbon Finance (RBN)
Unit Price: $0.2565
Market Cap: $41,550,372
Distinct Features: Ribbon Finance users can start earning sustainable yield through Decentralized Options Vaults.
Ribbon builds structured products with sustainable yield by way of financial engineering. The initial product from Ribbon emphasizes yield via automated options techniques. The protocol also permits developers to combine several DeFi derivatives to produce arbitrary structured products.
Structured products are packaged financial instruments that combine derivatives to achieve a certain risk-return goal, including betting on volatility, increasing returns, or principal protection.
The Ribbon Protocol generates sustained, risk-adjusted yield via derivatives, such as options. Users only need to deposit their assets; the smart contracts will handle the rest.
Exchange – RBN is trading live on BTCEX, MEXC, Bitget, Gate.io, and Coinbase Exchange with a 24-hour trading volume of $916,779.
Mango (MNGO)
Unit Price: $0.04157
Market Cap:  $41,519,215
Distinct Features: The main components of this concept are full decentralization, low transaction costs, and low latency.
Mango wants to combine CeFi's liquidity and usability with DeFi's permissionless innovation at a lower cost than either now offers to the end user.
Mango provides eternal futures, loans, margin trading, and decentralized governance to achieve this goal. Long-term, Mango's permissionless ecology fosters impressive, bizarre, and unpredictable inventions that possess the potential to supplant centralized finance.
Mango uses Serum DEX, a decentralized, permissionless, central limit order book for margin trading, along with Solana, a high-performance blockchain, to execute trades with lightning speed and almost no fees.
Only the DAO's checks and balances prevent Mango Token holders from upgrading the protocol however they see fit. As a result, token holders can design incentives to encourage participation and increase protocol usage.
Exchange – MNGO is trading live on FTX, CoinTiger, Gate.io, LATOKEN, and CoinEx with a 24-hour trading volume of $423,266.
Disclosure: This is not trading or investment advice. Always do your research before buying any cryptocurrency or investing in any services.