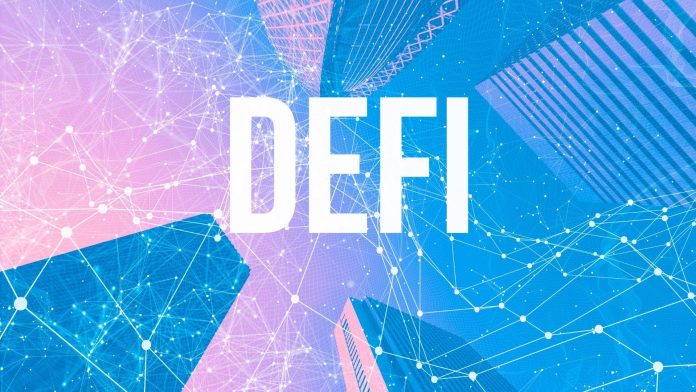 ­DeFi – Decentralized Finance deals away with intermediaries such as banks and organized banking systems. It takes away the control they have over funds and financial services. It's a concept whereby users have absolute ownership and rights over their content and funds.
Today, we will be looking at some DeFi Tokens below $80M market capitalization and how they integrated the DeFi idea into their system of operation.
Note: This lists DeFi tokens by their market capitalization from lowest to highest
Perpetual Protocol (PERP)
Distinct Features: A perpetual contracts trading platform that is open to all users is what Perpetual Protocol seeks to achieve. Users must be able to trade with adequate liquidity and minimal slippage to accomplish that. Using its vAMM solution, Perpetual Protocol resolves this.
A decentralized exchange (DEX) for futures on xDai and Ethereum is called Perpetual Protocol. With up to 10X leverage, traders can go long or short on an increasing variety of assets like BTC, ETH, DOT, SNX, YFI, and others. Trading is non-custodial, on-chain, and traders always keep ownership of their assets. The virtual automated market maker (vAMM) used by Perpetual Protocol offers on-chain liquidity with predictable pricing determined by consistent product curves. Additionally, Perpetual Protocol created its vAMMs to be completely collateralized and market-neutral.
Perpetual Protocol's stated goal is to provide the most significant, most user-friendly, and highly secure decentralized derivatives trading platform in the world. Additionally, Perpetual Protocol allows for gas-free deposits up to 500 USDC, enabling traders to deposit even if they have no ETH in their wallets.
Exchange – With a 24-hour trading volume of $6,560,509, PERP is currently trading on top cryptocurrency exchanges like Binance, OKX, Bybit, BingX, and MEXC. 
BarnBridge (BOND)
Distinct Features: To increase the system's effectiveness, BarnBridge can flatten and combine yields using fixed income. This makes consumers' introduction into the cryptocurrency business more individualized and predictable, which broadens its appeal.
BarnBridge is a risk tokenization system that was established in 2019. It debuted in September 2020. For making tradeable tokens that subject a consumer to market volatility, BarnBridge functions as a sort of decentralized finance (DeFi) lego.
DeFi's functionality increases as part of the BarnBridge project to make it more adaptable and effective. By tokenizing risk exposure and market changes, it can either make volatility higher for day traders or lower for cautious investors.
Traditional risk management techniques and fixed income securities are possible in the DeFi market via BarnBridge. The main goal is to segment cryptocurrency risks into discrete units so that market players can invest in various goods or assets based on their risk tolerance.
Exchange – With a 24-hour trading volume of $27,961,567, BOND is trading on these top cryptocurrency exchanges: Binance, BingX, Phemex, MEXC, and KuCoin. 
Origin Protocol (OGN)
Distinct Features: Origin Protocol aims to maximize the potential of crypto-centric prospects in many industries. Its self-serve NFT sale allows content and digital product producers and influencers more power.
The goal of the web3 protocol, Origin Protocol, is to make decentralized finance (DeFi) and non-fungible tokens (NFTs) accessible to everyone. The Origin team discovered that decentralized commerce would fulfill customers' needs that weren't actualized with centralized alternatives.
Origin Protocol wants to develop applications that are user-friendly and crypto-centric so that decentralized applications may compete with their centralized counterparts.
Origin Protocol also thinks that despite its development, decentralized finance is still too cumbersome and sophisticated for everyday consumers, forcing even crypto-savvy consumers to go for credit cards and mobile payments.
Exchange – OGN is trading on top cryptocurrency exchanges such as Binance, Bybit, BingX, Phemex, and MEXC, with a 24-hour trading volume of $11,890,341. 
Mdex (MDX)
Distinct Features: A distinguishing feature of the Huobi Ecological Chain-based Mdex is that it is built on a chain that seeks to prevent scaling issues.
The new decentralized trading protocol, MDEX, went live in January 2021. MDEX is a decentralized automated market making (AMM) exchange protocol that utilizes the idea of fund pools. It has some similarities to traditional DEXs but sets itself apart from rivals by using a dual-chain model based on the Ethereum network and the Huobi Ecological Chain (HECO), which gives it access to the Ethereum ecosystem's liquidity.
MDEX, a trading platform built on HECO, estimates the cost of token swaps at $0.001 per deal, with a three-second transaction time.
The automated market maker (AMM) that MDEX employs enables low transaction slippages, good market depth, and high yields for transaction and liquidity miners. MDEX is largely created for users and project creators.
Exchange – MDX has a 24-hour trading volume of $3,526,702 and trades on top cryptocurrency exchanges like Binance, BingX, MEXC, CoinW, and CoinTiger. 
STP (STPT)
Distinct Features: STP(STPT) describes itself as an ecosystem optimized for DAOs.
While there are various ways to reduce these high gas prices, STP has introduced Verse Network, a comprehensive set of native tools and infrastructures that provide effective decentralized decision-making for individuals, groups, and organizations. 
Verse Network will lower numerous entrance obstacles to DAOs, including high gas prices, challenging user interfaces, and challenging voting and governance processes.
The primary method of exchange for Verse is STPT, which also serves as a means of payment and rewards for the network. The tokens from the STP Network will carry over for this intended use, and all transactions on Verse require STPT as gas.
Exchange – STPT has a 24-hour trading volume of $2,531,641, and it's currently trading on top cryptocurrency exchanges like Binance, BTCEX, Phemex, Bitrue, and Huobi Global. 
Disclosure: This is not trading or investment advice. Always do your research before buying any cryptocurrency or investing in any services.