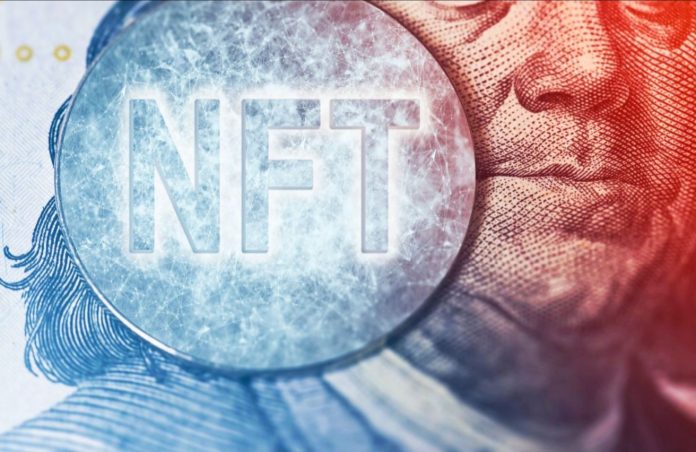 NFTs can be tokenized real-world assets in the blockchain, such as pictures, videos, and even music, making them collectibles that can be traded or used on the Blockchain. It's been a hot topic since 2021 and has gotten much attention, so we are deep diving into some NFTs tokens below $2M Market capitalization.
The Total Market capitalization for Collectibles and NFTs is massive, rounding up at $19,025,286,494 and a total trading volume of around $1,839,492,997, according to data from CoinMarketCap.
Only1 (LIKE)
Distinct Features: For the creator economy and fan interaction, Only1 offers a Web 3.0 solution.
The first NFT-powered social media platform, Only1, was developed on Solana, the most scalable blockchain to date. Users of social media want to feel more connected to the platform's developers. 
Additionally, with traditional social media, to sell goods, sponsored commercials, shout-outs, or any other type of collaboration, artists must go via a middleman. Through two innovative processes, they intend to eliminate the need for these middlemen through their innovation in NFT.
Firstly, Creator Genesis-NFT (and Creator Staking) 
Each creator new to the platform can link benefits to a Genesis-Nft upon joining. Users of the platform can stake $LIKE tokens on specific creators and the APY changes according to how well the creative is interacted with by their fan base.
Secondly, Content-NFT farming 
The owner of the content-NFT will receive part of the unlock fee, which may be as little as one $LIKE depending on the creator and the creator also has the opportunity to post NFT content to be sold in the marketplace.
Exchange – With a 24-hour trading volume of $982,058, LIKE is for trading on MEXC, Bitget, KuCoin, Huobi Global, and Gate.io
Binamon (BMON)
Distinct Features: It allows millions of individuals to easily, imaginatively, and amusingly enter the NFT & blockchain-based game world.
Binamon is a whole metaverse of Digital Monsters built on the Binance Smart Chain (BSC). Users can earn passive income whenever a binamon is defeated in their territory. 
Users can design their own physical Binamons and get them at home. They need to demonstrate ownership of the NFT, use the smart contract designed for this, and pay for it using the $BMON token.
Assets created by players will be available for sale on the market. Assets can increase the power of the Binamons.
Players and content producers will have access to in-game market zones where they can purchase and sell assets.
Exchange – With a 24-hour trading volume of $104,511, BMON is trading on some cryptocurrency exchanges such as XT.COM, KuCoin, IndoEx, Gate.io, and ZT.
DEEPSPACE (DPS)
Distinct Features: DEEPSPACE is a Play-to-Earn space multiverse exploration strategy game.
DEEPSPACE is a popular metaverse crypto game that operates on the BNB Smart Chain (BSC) blockchain. It is a 3D space-based metaverse where users can trade and upgrade spaceships, explore, mine for materials, and engage in combat with other players and artificial intelligence (AI) opponents. The initiative introduces several unique features to the cryptocurrency gaming market.
Users can buy, sell, and upgrade spaceships, explore their vast cosmos, go resource mining, compete against AI opponents, and play against other users!
Utilizing your own personalized NFT ships, you can explore the planets and DEEPSPACE metaverse while avoiding wandering adversaries, wormholes, and finding buried treasure.
Exchange – $DPS is trading live on PancakeSwap with a 24-hour trading volume of $2,763.57.
Blockchain Monster Hunt (BCMC)
Distinct Features: Blockchain Monster Hunt is described to be the first NFT game that runs on multiple blockchains
The popularity of NFT and blockchain games has recently risen. But none of the games currently available on the market truly embrace a fully decentralized environment and a finished on-chain experience, which are the elements that ought to form the core of blockchain gaming.
BCMH, inspired by Pokémon-GO, lets users continuously explore new blockchain places to hunt and fight monsters. A small number of Monsters (with the same DNA gene and rarity) may exist in a limited number of sites in each block of the blockchain. For a chance to catch these unique Monsters and gain money, players and collectors can go on hunts or engage in combat.
Exchange – With a 24-hour trading volume of $261,545, $BCMH is trading on top cryptocurrency exchanges such as MEXC, Gate.io, ZT, and SushiSwap. 
TOWER (TOWER)
Distinct Features: The Crazy Kings franchise will accept TOWER to purchase NFTs.
An Initiative, "The Tower Experiment," aims to combine traditional Free-to-Play gaming with the Play-to-Earn potential of blockchain gaming. The objective is to create a system that preserves the equilibrium and fairness of conventional free-to-play games while integrating many alluring blockchain features, such as non-fungible tokens (NFTs), decentralized finance (DeFi), and governance.
The TOWER Platform includes The Crazy Kings (CK) and Crazy Defense Heroes (CDH) mobile games. They exist as mobile games, having over 2 million downloads and thousands of loyal players, according to the whitepaper. There will be more Crazy Kings franchise cards produced as NFTs, which may be bought using TOWER. 
All of these NFTs will be stakeable to passively create TOWER in the eventual blockchain-based game in addition to serving tables.
Exchange -With a trading volume of $154,378,  TOWER is currently trading on MEXC, AAX, KuCoin, Uniswap (V3), and CoinEx.
Disclosure: This is not trading or investment advice. Always do your research before buying any cryptocurrency or investing in any services.