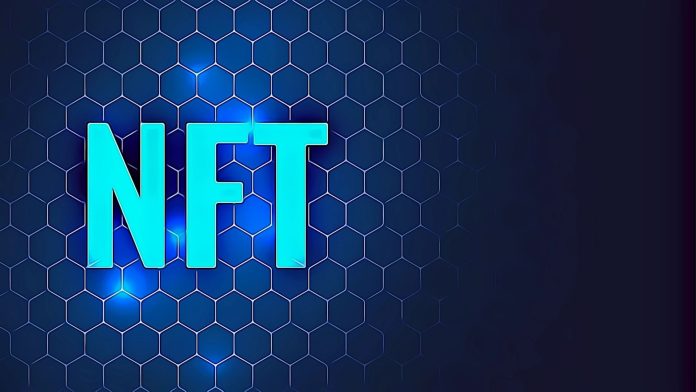 NFTs will still be a hot topic in the blockchain industry due to so much integration it has contained over the years. The concept of Web3 is fully incorporated into non-fungible tokens, where creators have absolute ownership of their contents. Also, Play-to-Earn, Move-To-Earn, Gaming, and Metaverse are the many fields into which NFTs have been integrated.
We will be examining some very cheap Collectibles & NFTs Tokens today.
The space has a growing total market capitalization of $18,689,724,371 and a total trading volume of around $2,118,537,374.
Note: This List is sorted by unit price, lowest to highest.
Verasity (VRA)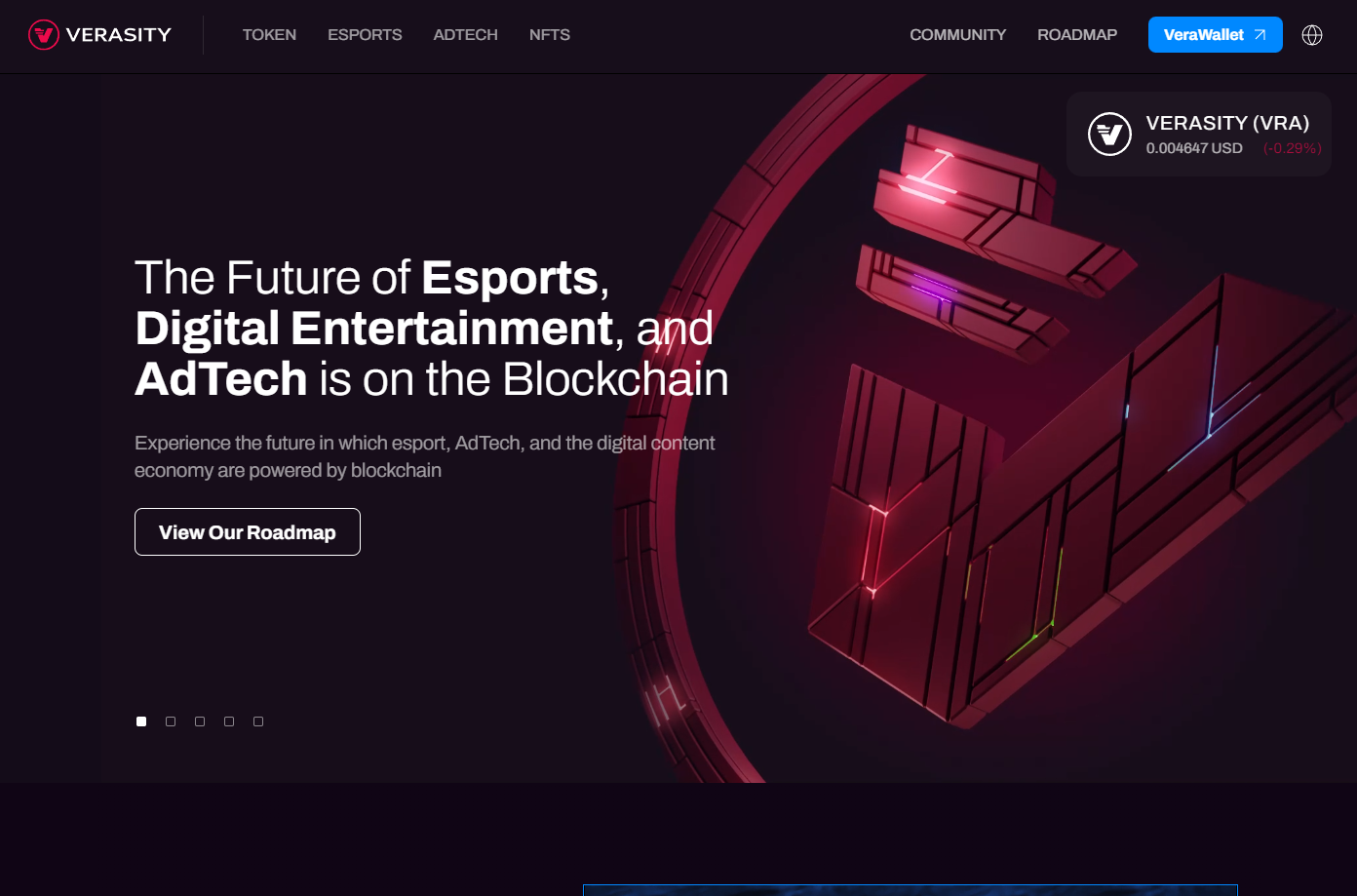 Unit Price: $0.004665
Market Cap: $48,254,580
Distinct Features: Verasity is distinguished primarily by its proof-of-view protocol technology, the first patented protocol layer that generates exact, secure, and verifiable audience metrics. On the Verasity Esportfightclub platform, users may watch, earn, and play.
Verasity (VRA), founded on May 18, 2018, is the next generation of video-sharing, aiming to provide a fair system for creators to earn from their work and marketers to obtain value for their ad spend.
It accomplishes this through its proof-of-value (PoV) protocol, product layers, and platform esportfightclub.com. This pro-gaming streaming network incorporates esports events such as PUBG Mobile, which, according to its whitepaper, is Verasity's most essential use case.
With increasing users, the platforms provide VRA prizes for viewing, subscribing, and winning. Verasity also intends to apply its proof-of-view and data storage technology to non-fungible tokens (NFTs). Verasity's on-chain verification will increase the value of NFTs and offer an additional layer of authenticity to ownership claims.
$VRA has a 24-hour trading volume of $6,502,815. It's trading on top cryptocurrency exchanges like MEXC, OKX, BingX, CoinW, and Phemex.
X World Games (XWG)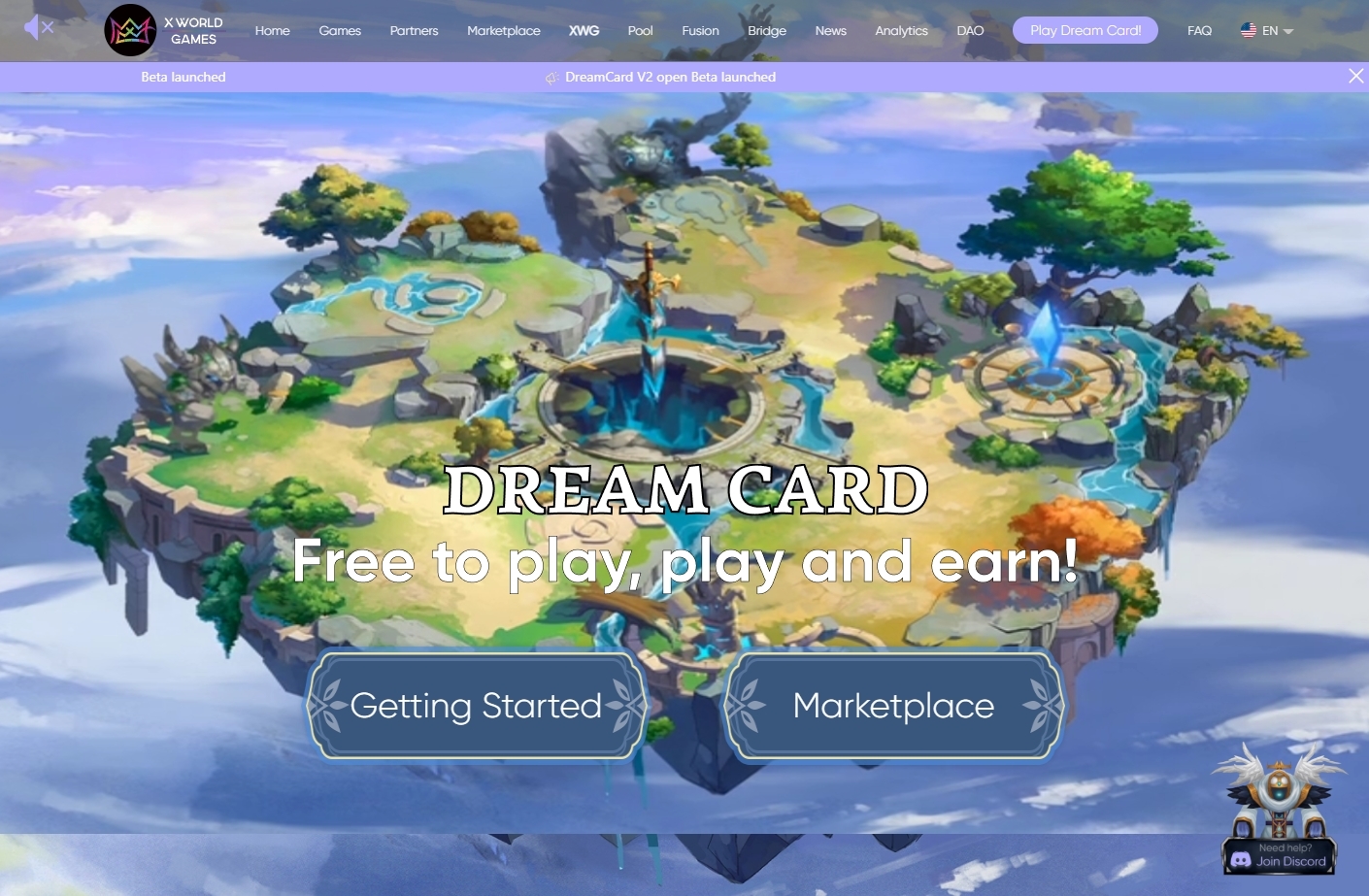 Unit Price: $0.005216
Market Cap: $7,614,786
Distinct Features: X World Games seeks to create a Web3 gaming environment that is interoperable, composable, scalable, and equitable, with simple blockchain integrations for game publishers and a user-friendly experience for players.
X World Games (XWG) is defined to be the next-generation decentralized gaming metaverse. Its long-term goals include interoperability and composability, as well as multi-chain support and cross-game NFTs.
Players who own XWG tokens can vote on the ecosystem's governance policy or the next in-game development, such as reward schemes and tokenomic systems.
Players can create in-game objects, ranging from unique avatars to fantasy stuff. All in-game assets will be tokenized and represented by NFTs, and all assets will be tradable via an open, decentralized marketplace.
The X Marketplace will enable NFT fragmentation and market maker liquidity by offering exclusive NFT transactions for in-game items, utilizing multiple bidding structures. While its DeFi Gamification, X Pool provides multiple DeFi functions with gamification, including liquidity mining, NFT/token staking mining, DeFi lending, and Swap.
$XWG has a 24-hour trading volume of $3,718,041. Trading live on top cryptocurrency exchanges such as MEXC, Bybit, XT.COM, KuCoin, and Bitrue.
Star Atlas (ATLAS)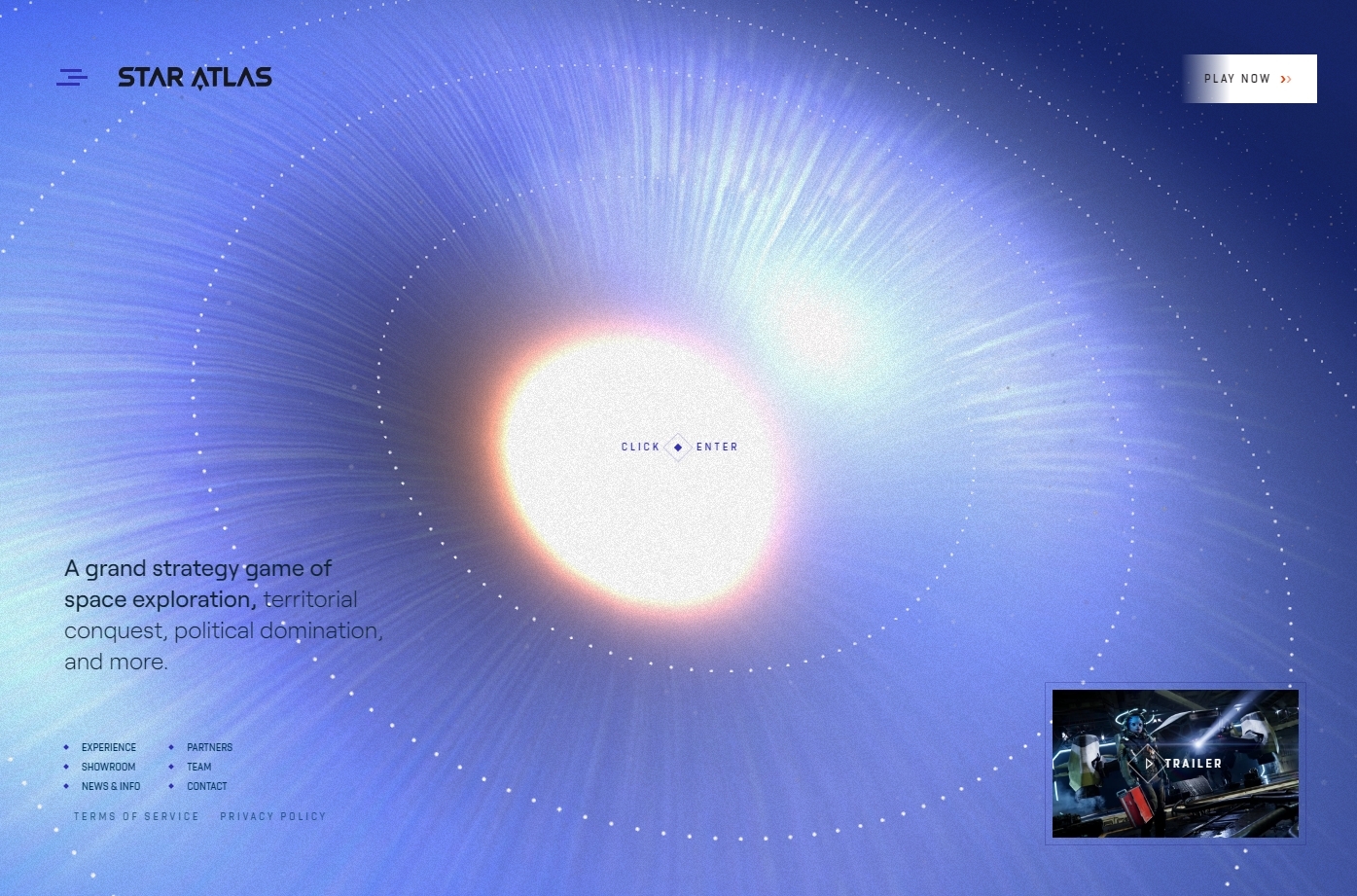 Unit Price: $0.005785
Market Cap: $12,499,739
Distinct Features: Star Atlas is an immersive metaverse gaming experience that combines a cinema-quality gaming experience with the chance to earn virtual goods that can be transferred for real-life income.
Announced in January 2021, Star Atlas is an online multiplayer game set in a virtual gaming metaverse. It is developed on Unreal Engine 5, which allows for cinematic-quality, real-time environments. Star Atlas takes place in 2620 in a futuristic science fiction environment.
Assets obtained in-game can be redeemed for real-world dollars later on. No blockchain game has so far combined as many diverse gaming options as Star Atlas.
Players can use the ATLAS token to purchase assets in-game, but they will also be able to acquire NFTs on the NFT marketplace, which will act as ships and other in-game equipment.
$ATLAS has a 24-hour trading volume of $959,181. Trading live on top cryptocurrency exchanges such as MEXC, BingX, FTX, CoinW, and CoinTiger.
RFOX (RFOX)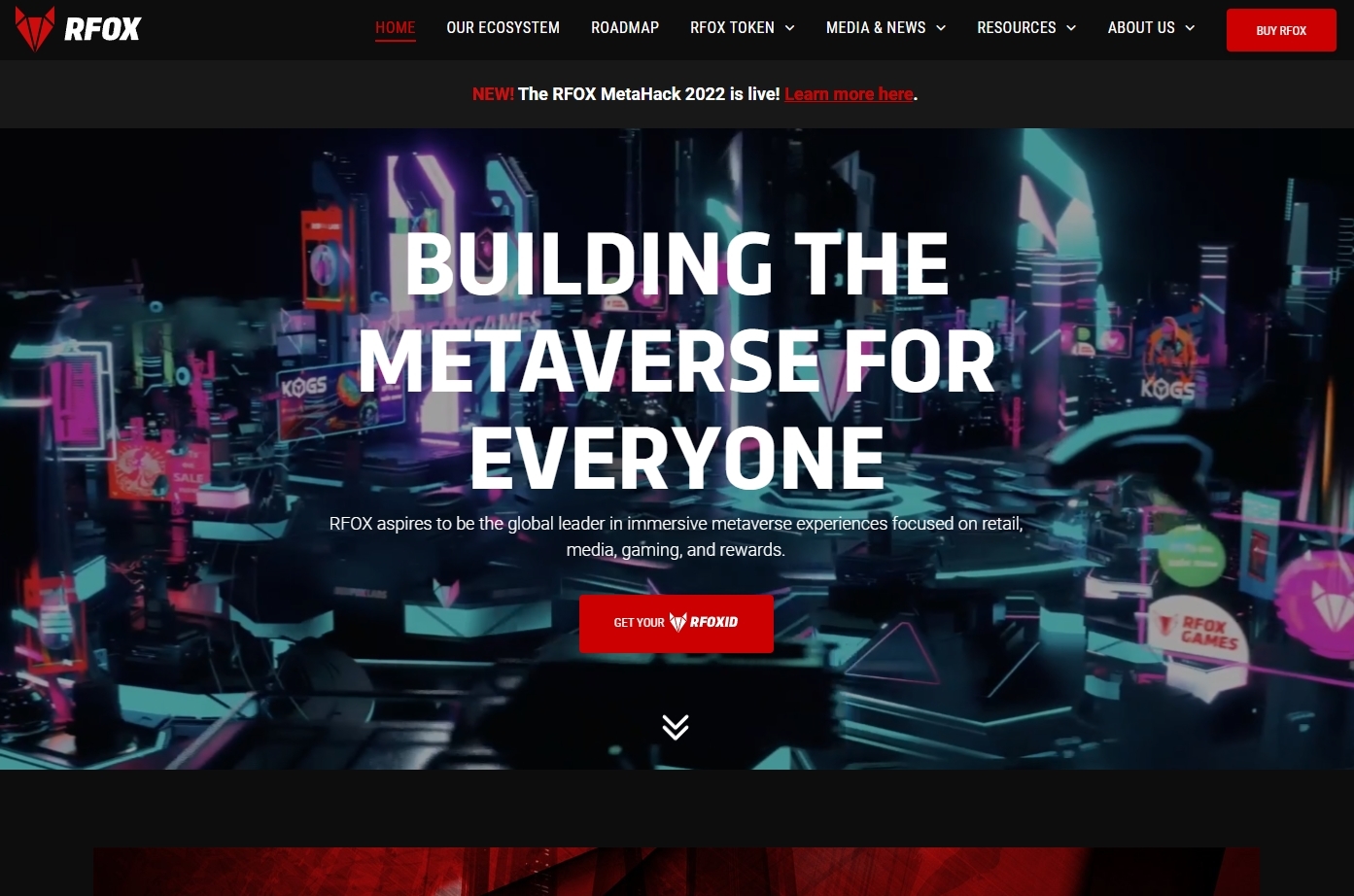 Unit Price: $0.009678
Market Cap: $12,691,198
Distinct Features: RFOX's vision is to be the world's leading provider of immersive metaverse experiences in retail, media, gaming, and incentives.
RFOX was established in July 2018 to create an inclusive metaverse of opportunities for everyone.
RFOX Ecosystem is massive:
RFOX VALT – A new metaverse demonstrating the Internet's future frontier: an immersive experience via VR.
RFOX NFTs – Providing enterprises and individual producers with a comprehensive end-to-end NFT creation solution.
RFOX GAMES – Shaping the future of play-to-earn and VR gaming with popular KOGS and more upcoming games.
RFOX MEDIA – An internet media company developing products that let users get paid for their content.
RFOX FINANCE – Access to extra revenue sources for your RFOX assets with cryptocurrency financial solutions
The digital asset RFOX powers the RFOX metaverse ecosystem and its immersive technology. The RFOX token is now available on Ethereum, Binance Smart Chain, and WAX, with more chain integrations planned soon.
$RFOX has a 24-hour trading volume of $230,378, trading on multiple top cryptocurrency exchanges such as MEXC, KuCoin, Gate.io, LATOKEN, and ZT.
Victoria VR (VR)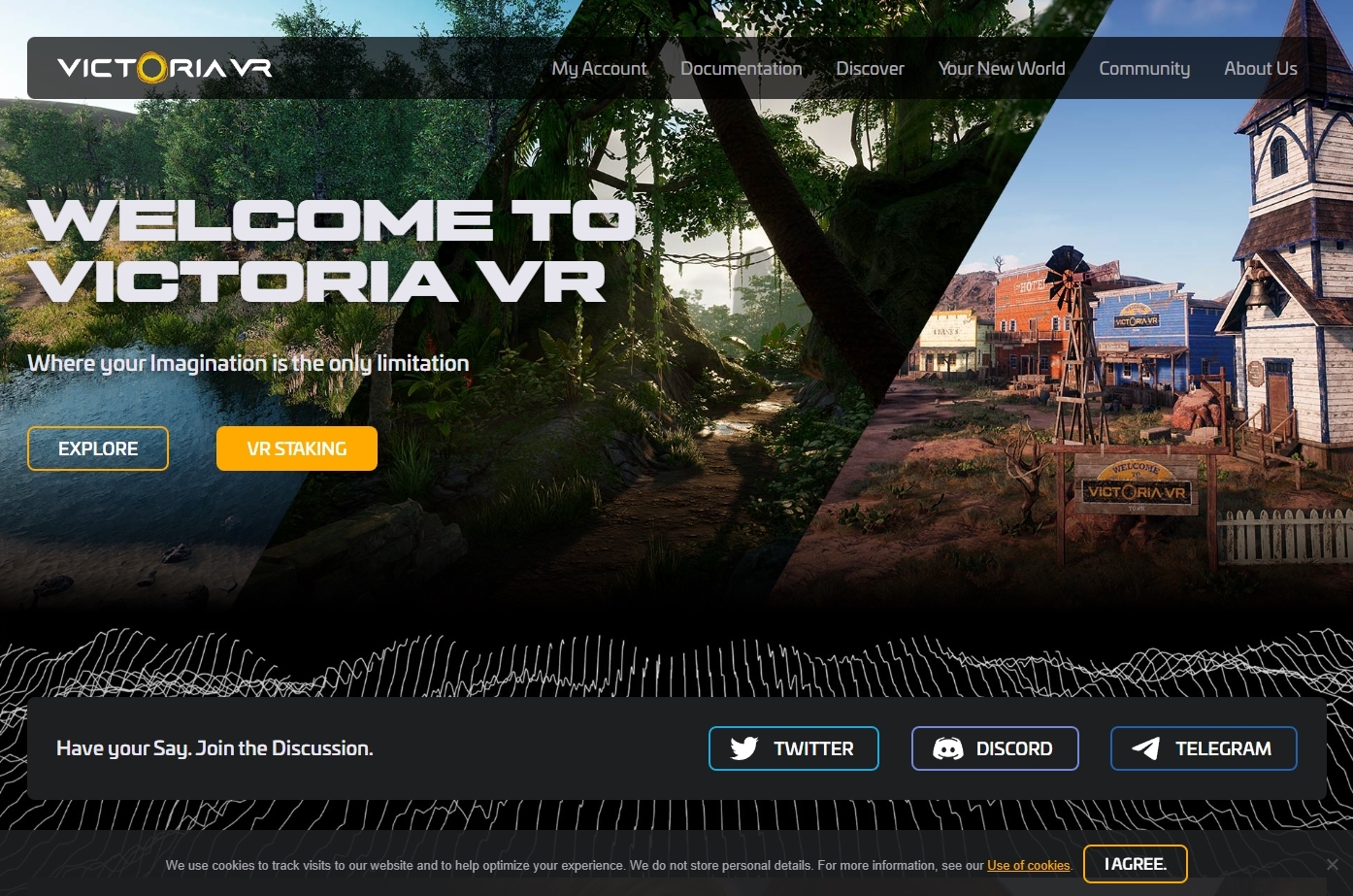 Unit Price: $0.01202
Market Cap: $8,997,360
Distinct Features: The most immersive VR experience will be provided by Victoria VR, which will offer realistic graphics created using the most recent Unreal Engine. NFTs can be made, modified, and combined by users. In the NFT Gallery, creators can display and market their digital creations.
Victoria VR is a user-created and -owned Blockchain-based Virtual Reality MMORPG with Realistic Graphics developed on Unreal Engine.
The entire planet is designed to serve as a single platform for all virtual worlds, games, and decentralized applications, resulting in the creation of the Metaverse, a shared virtual space that resembles the 3D internet.
There will be virtual galleries, games, missions, endless adventure, and The Big Market VR, where you can trade NFTs in 3D in the Victoria VR World. Users will also receive rewards for their actions in the VR world.
$VR has a 24-hour trading volume of $10,470,339, trading on top cryptocurrency exchanges such as Phemex, KuCoin, Gate.io, Huobi Global, and BitWell.
Disclosure: This is not trading or investment advice. Always do your research before buying any cryptocurrency or investing in any services.