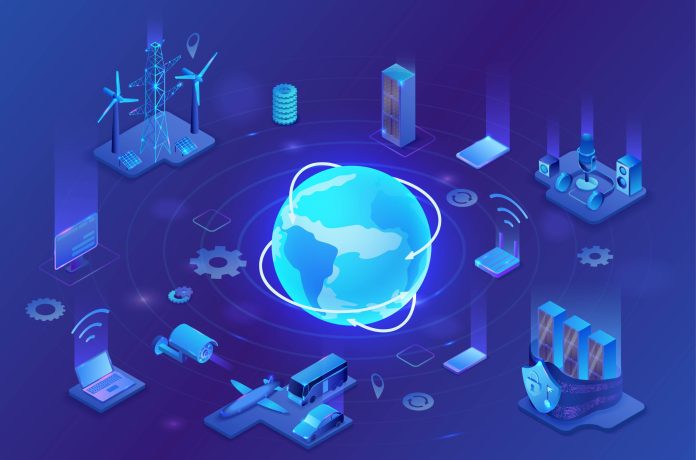 According to CoinMarketCap, Arbitrum is the main layer-two blockchains for Ethereum that uses optimistic rollups as a scaling mechanism. Because of its focus on processing transactions, it can process up to 40,000 transactions per second while using substantially less gas.
Arbitrum Ecosystem has a total growing market capitalization of  $146,227,313,175 and has a rising total trading volume of $71,116,220,940.
Note: Tokens are sorted by their market capitalization from lowest to highest 
Anyswap (ANY)
Distinct Features: Anyswap's smart contracts are open source, which increases security. Anyswap's open-source design is crucial since it makes it simpler to determine whether a platform is decentralized.
Launched in July 2020, AnySwap was designed to support the exchange of tokens across various platforms as a completely distributed protocol.
Anyswap, one of many emerging networks in the DeFi market, enables cross-token trading and swaps. XRP, Litecoin, and Tether are just a few of the cryptocurrencies that have integrated Anyswap, which is present in 95% of them.
Thanks to Fusion's Decentralized Control Rights Management (DRCM) technology, Anyswap can better control the flow of token migration between blockchains. Anyswap's token enables users to exchange coins instantly. Additionally, holders of the ANY token are free to choose which coins should be listed on its decentralized exchange, Anyswap DEX.
Exchange – With a 24-hour trading volume of $633,656, ANY is trading on top cryptocurrency exchanges such as BTCEX, MEXC, BKEX, Gate.io, and Bibox. 
Stargate Finance (STG)
Distinct Features: Users and dApps can use the protocol's unified liquidity pools with instant assured finality and transfer native assets cross-chain using Stargate.
Stargate is described as a fully composable liquidity transport protocol that runs operations at the centre of Omnichain DeFi.
A transfer submitted on the source chain is guaranteed at the destination; transfers through the Stargate have instant guaranteed finality.
To earn STG token rewards, liquidity providers can also farm their LP tokens. Additionally, in exchange for STG payments, LP token farmers can use Stargate liquidity providers to farm their tokens.
Additionally, STG holders have the option to lock their STG tokens in exchange for Stargate's governance token, veSTG.
Exchange – with a 24-hour trading volume of $140,750,152, STG is trading on some top cryptocurrency exchanges such as Binance, BTCEX, Deepcoin, BingX, and Bybit.
Distinct Features: The Frax Protocol is a community-driven stablecoin with a distinctive design. It is a wholly decentralized protocol with onchain governance.
The Frax Protocol is the first stablecoin system based on a fractional algorithm. Currently implemented on Ethereum, Frax is open-source, permissionless, and totally on-chain (with possible cross chain implementations in the future).
The Frax protocol's ultimate objective is to replace digital assets with a fixed supply, like Bitcoin, with a highly scalable, decentralized, algorithmic form of money.
The following ideas are incorporated into the protocol:
Fractional-Algorithmic – Frax is a distinctive stablecoin that has some of its supply algorithmic and some backed by collateral.
Decentralized & Minimized Governance – Community-emphasizing on an algorithmic approach with no active administration.
Completely on-chain oracles – Uniswap (time-weighted average prices for ETH, USDT, and USDC) and Chainlink (USD price) oracles are used by Frax v1.
Two Tokens – The stablecoin FRAX has a narrow price goal of $1 per coin. The governance token Frax Shares (FXS), which generates fees, seigniorage income, and excess collateral value
Exchange – With a 24-hour trading volume of $37,168,302, FXS is currently trading on Binance, BingX, Bybit, MEXC, and Bitget exchanges. 
MAGIC (MAGIC)
Distinct Features: A decentralized "game console" and publisher stack is being built by Treasure.
Through imagination, $MAGIC, and NFTs, Treasure is the decentralized video game console that links games and communities.
Some of the Infrastructures set up on the platform:
Marketplace – Trove is a gamified NFT marketplace on Arbitrum that accepts MAGIC and ETH as payment methods.
Economy – Through a generalized economic architecture intended to promote resource sharing and cross-metaverse interactions, Bridgeworld powers the shared economy for Treasure.
The MAGIC token serves as the glue that holds together Treasure's emerging gaming and NFT ecosystem. The network of communities, metaverses, and DeFi infrastructure created on Treasure supports MAGIC.
As MAGIC weaves an ever-expanding web of narrative bridges within Treasure's ecology of metaverses, it was intended for MAGIC to become increasingly rare (emissions dropping as economic complexity increases).
Exchange – With a 24-hour trading volume of $3,134,737, MAGIC is currently up for trading on OKX, BingX, MEXC, BKEX, and LBank.
Celer Network (CELR)
Distinct Features: On Celer, developers can now create inter-chain-native dApps with effective liquidity utilisation, cohesive application logic, and shared states in place of deploying numerous isolated copies of smart contracts on various blockchains.
A blockchain interoperability protocol called Celer allows users to access tokens, DeFi, GameFi, NFTs, governance, and more with just one click across many chains.
Users of dApps powered by Celer will benefit from a rich multi-chain ecosystem while also enjoying the simplicity of a single-transaction UX, all from a single chain.
The decentralized and non-custodial asset bridge, Celer cBridge, provides layer-2 rollups for 110+ tokens across 30+ blockchains.
According to the website, cBridge handles around $8 billion in cross-chain asset transfer volume for more than 160 thousand unique customers across 30+ blockchains, and it is rapidly developing and expanding into more layer-2s and blockchains. Users can also stake their holdings and get rewards while handing over transaction validation to "delegates."
Exchange – CELER has a 24-hour trading volume of $11,043,453 and trading on top cryptocurrency exchanges such as Binance, OKX, Deepcoin, BingX, and Bybit.
Disclosure: This is not trading or investment advice. Always do your research before buying any cryptocurrency or investing in any services.