When it comes to the prospect of the Biden Administration imposing a ban on TikTok in the US, I have to once again confess my surprise at the way this whole thing keeps unfolding.
Pre-Covid, remember, the Trump administration tried the very same move (before a little thing called the pandemic sidetracked that effort). It was already surprising enough that the federal government, Biden, started heading down this same path. Now, though, the argument that's becoming increasingly popular among some American supporters of TikTok — whose parent company is under fire for surveilling US journalists, among other things — is that a ban on the company (which was launched in Beijing) might violate the First Amendment to the US Constitution.
Congressman: TikTok is 'a community and a space for free speech'
This particular defense of TikTok has even been articulated by a US congressman.
"Our First Amendment gives us the right to speak freely and to communicate freely, and TikTok as a platform has created a community and a space for free speech for 150 million Americans and counting," Rep. Jamaal Bowman (D-N.Y.) said days ago, after meeting with TikTokers who'd been brought to DC by the company to court lawmakers.
Likewise, New York congresswoman AOC has weighed in, creating her own first-ever TikTok and using it to oppose a TikTok ban on the grounds that it "doesn't feel right." At one point during her TikTok, Rep. Ocasio-Cortez continued:
"I think it's important to discuss how unprecedented of a move this would be. The United States has never before banned a social media company from existence, from operating in our borders. And this is an app that has over 150 million Americans on it."
Said another way: The First Amendment defense against a TikTok ban is apparently that 150 million Americans are currently free-speeching on the platform. Take the app away, and the government is supposedly also "abridging" the particular speech that's occurring on that platform.
Setting aside the bizarro move of using the US Constitution to throw a lifeline to a company that originated in China, I'd like to first propose a thought experiment before further unpacking the First Amendment argument against a TikTok ban.
For this experiment, I'd like you to imagine three people — me, plus two hypothetical American TikTok users:
I'm the odd man out here, in that I don't currently have a TikTok account.
TikTok User A, however, does use the platform — but then gets fed up with it and decides to delete their account.
TikTok User B, on the other hand, loves TikTok and has a huge following on the platform.
What's the difference between these three people? Well, for starters, you have two Americans currently not using TikTok — and one who is. Furthermore, I'm the one who's always been without it — and who also, I would add, currently enjoys the full measure of the First Amendment's free speech protection.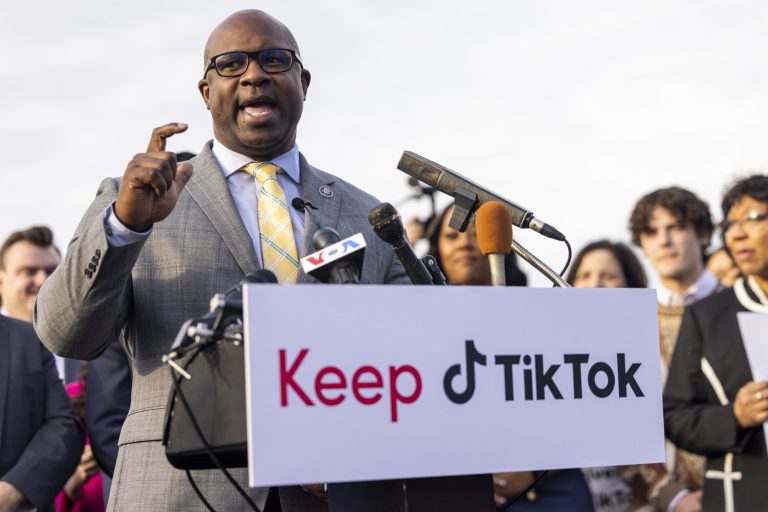 If my freedom of speech predates TikTok – doesn't it outlast TikTok, too?
TikTok User A, meanwhile, is now in the same boat as me. This person freely gave up TikTok, meaning that neither one of us is now a user. Would any rational person seriously argue that TikTok User A also gave up some measure of their freedom of speech when they voluntarily deleted their account? Of course not.
Finally, we came to Person #3 — the one who loves the platform. Imagine that a government ban ends TikTok's existence in the US. That means Person #3 is now also in the same boat as me. I, remember, am still enjoying the fullness of my freedom of speech as a non-TikTok user, but … this person who got TikTok taken away from them now supposedly doesn't have that same freedom? Even though there's now functionally no difference between me and this person?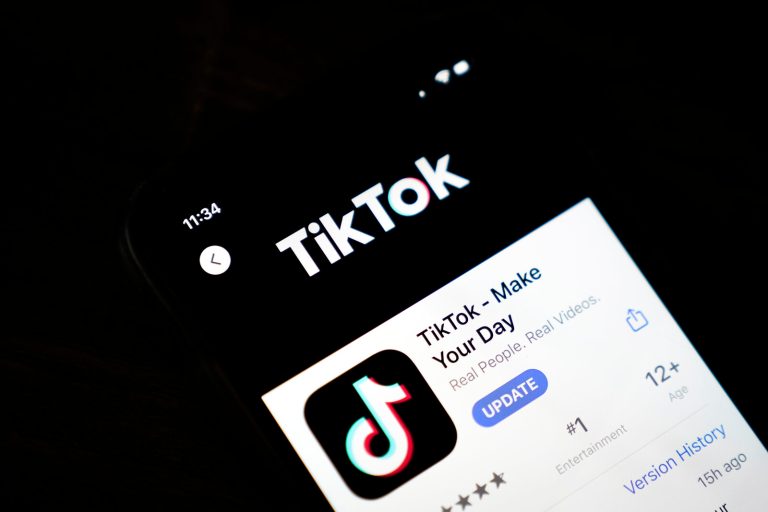 In other words, as stated above: My argument here is that if your freedom of speech predates TikTok, then by extension it should continue even if the platform itself doesn't. Meaning, it strikes me as unbelievably ridiculous to make this crucial American freedom dependent on the existence of a particular app — let alone one that was launched in China.
Nevertheless, this is exactly what TikTok's thirstiest supporters are trying to do:
The New York Times: "There's a Problem With Banning TikTok. It's Called the First Amendment"
Forbes: "A TikTok Ban May Violate Constitution, First Amendment Advocates Say"
USA Today: "A US TikTok ban is gaining support in Congress. Why some say that would hurt free speech."
And here's a Washington Post reporter, below, blasting lawmakers who've never used the app for daring to talk about banning it (by the way, just like Congress bans narcotics that its members have never used):
The bottom line
If I was conspiratorially minded, perhaps I might think the pro-TikTok fervor among major US media institutions might have something to do with a phenomenon I wrote about in this earlier post ("TikTok showers US media outlets with cash while under investigation for spying on reporters"). But there's really no need to go there.
TikTok defenders like Annie Wu Henry — who led Pennsylvania Democratic Sen. John Fetterman's digital strategy during his successful campaign last year — also seem keen on not losing the votes of Americans who use the app and who'd subsequently be affected by a ban. "It would be a loss of a very effective and impactful tool to mobilize and activate young people and also for them to activate and encourage others," Henry told The Hill.
"Largely, Generation Z uses TikTok to communicate, to share information, and it's a very effective tool used to inform, to mobilize and to build power and build a movement."
As for whether there is or isn't a First Amendment violation in a TikTok ban, here's another way to think about the whole thing:
"The First Amendment does not prevent the government from imposing a ban on TikTok," FCC Commissioner Brendan Carr told me on Friday. "The case law on this is actually pretty clear. The government would be acting here based on TikTok's conduct (namely, its actions that present an unacceptable national security threat) — not based on the content of TikTok's speech or that of its users."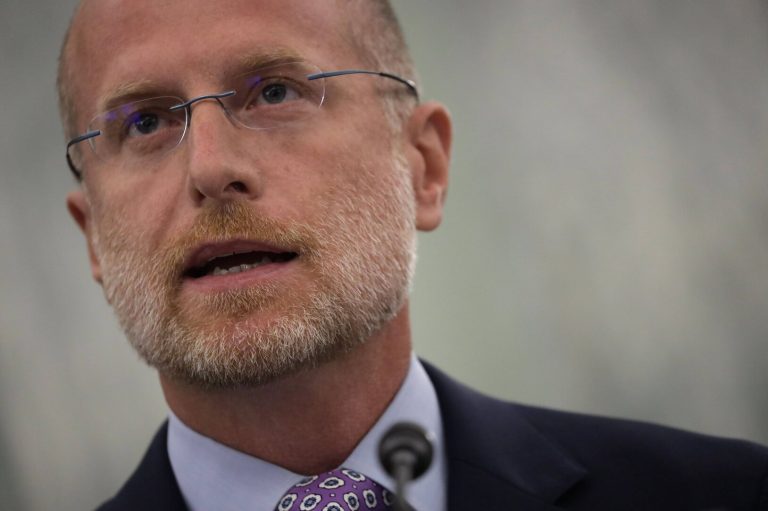 Carr continued to me:
"That conduct versus content distinction is key. In fact, there's an instructive Supreme Court case where the government shut down a bookstore because the owner of the bookstore was using the store to engage in unlawful conduct that violated state health laws. The bookstore argued that shutting down the bookstore violated the First Amendment. The Supreme Court disagreed. Even though we think of a bookstore as a quintessential venue for First Amendment activity, the Supreme Court ruled that the First Amendment did not prevent the government from shutting down the bookstore because the government was acting based on the owner's decision to engage in prohibited, non speech conduct."
Here's my ultimate contention: I'm not a TikTok user, and my freedom of speech is currently alive and well. If you currently use the app in the US, and the government does ultimately decide to ban it, your freedom of speech will be just fine, too.