Quads and calves rule the world of bodybuilding and are often a great way to impress fans. Gaining those calves is not an easy feat and requires a lot of hours in the gym. One petite woman of 39, standing at 4'9'' is proving that anything is possible. She recently shocked her Reddit followers with her physique.
America's Favorite Video Today
ADVERTISEMENT
Article continues below this ad
A new post by @Iluvalmonds83, A.K.A., Alex B, per her Instagram, shocked fans with her stunning calves. The comments were filled with praise for her physique, especially her toned quads and calves.
A petite bodybuilder gets everyone's attention
ADVERTISEMENT
Article continues below this ad
The bodybuilder posted on Reddit about her training and wrote, "Macros currently at 120g P/40-50g C/30g F. Training is 5-6 lift days, 4-6 hrs cardio throughout the week. Depending on how I do for this show May go on to do another show in late August."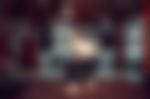 The video showed her posing in front of the mirror. The short-statured bodybuilder had a sculpted body with killer calves. Her training regimen is rigorous, and it is evident these calves were not built overnight, and she had to work hard to gain those muscles.
Fans react to the bodybuilder's calves
Compliments for the petite bodybuilder were similar to the recent reaction of Sergio Oliva Jr. when he saw Tefani Sam-Razhi's post where she showed off her amazing legs. Her legs looked massive compared to her tiny waist, and fans went berserk over the picture. Alex B, or @Iluvalmonds83 as we know her on Reddit, evoked similar admiration in her fans.
ADVERTISEMENT
Article continues below this ad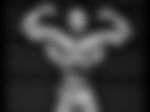 "Doesn't Recognize How Much Weight You're Using": Bodybuilding Icon Reveals the
Perfect Trick to a Brutal Leg Day Session
The bodybuilding world could not keep its cool after seeing the bodybuilder's stunning calves. One follower was surprised by her physique and wrote, "This is quite literally the densest 108lb human on the planet" While another awestruck fan penned, "Wow! The competition is ready for sure. Best wishes!" 
One fan complimented her and felt she had better calves than most men, "Very impressive! Better calves than most men on here. Beautiful." Another follower wished to be like her and wrote, "Wow your physique is amazing. I'd love to look like you someday."
ADVERTISEMENT
Article continues below this ad
What do you think about her calves and her overall physique? Tell us in the comments below.
Watch This Story: "Pancakes, Egg Whites, Bacon": Bodybuilding Legend Ronnie Coleman Spent $136,875 on the Same Breakfast for 25 Years