August is shaping up to be a bit of a dry month for Netflix subscribers as far as new content goes. The standout movies and TV shows are really few and far between for the next few weeks on the streaming giant — but, at the same time, that doesn't mean there won't still be plenty of great TV to watch this month. All of the major streamers, including Netflix, have at least some new shows this month worth checking out, and in this post, we'll take a closer look at five of the most-anticipated TV shows (as voted on by Rotten Tomatoes users).
Tech. Entertainment. Science. Your inbox.
Sign up for the most interesting tech & entertainment news out there.
By signing up, I agree to the Terms of Use and have reviewed the Privacy Notice.
The TV shows below span Netflix, Hulu, Disney+, Apple TV+, and even FX and MGM+. Social media followers of Rotten Tomatoes, as well as respondents to a poll from the review aggregation site, made these Top 5 picks — including a 3-way tie for fifth place.
Without further ado, here are those three shows that all came in at number five, and where they're available to watch:
Archer: Season 14 (FX) — Streamable on Hulu, this final season of FX's half-hour animated comedy follows Sterling Archer as he navigates the ever-changing world of espionage. Release date: Aug. 30.
Invasion: Season 2 (Apple TV+) — From creators Simon Kinberg and David Weil, this drama presents how an alien takeover of the planet might look from the perspective of different characters around the world — including, for example, from the vantage points of a scientist as well as a soldier. Release date: Aug. 23.
The Winter King: Season 1 (MGM+) — The network that changed its name from Epix to MGM+ ordered a 10-episode "revisionist" retelling of the legend of King Arthur (based on The Warlord Chronicles by author Bernard Cornwell). Release date: Aug. 20.
#4: Heartstopper: Season 2 (Netflix)
Moving right along, we come next to one of August's most anticipated TV shows that you can actually watch right now. It's Season 2 of Heartstopper, the fan-favorite Netflix drama created by Alice Oseman and based on her graphic novel of the same name. And the new 8-episode season debuted on Netflix today.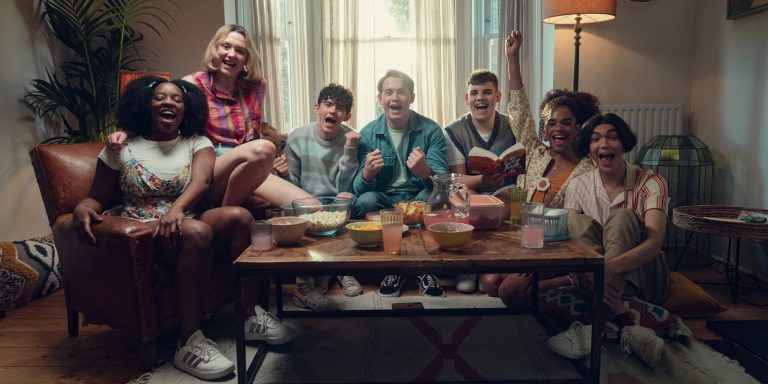 In the first season of Heartstopper, which Netflix released in April of last year, soft-spoken Charlie meets the more outgoing Nick at secondary school, and their friendship ultimately turns into romance. The show is then all about Charlie, Nick, and their friends navigating a journey of discovery, acceptance, and love. 
In Season 2, according to Netflix, "Nick and Charlie navigate their new relationship; Tara and Darcy face unforeseen challenges and Tao and Elle work out if they can ever be more than just friends. With exams on the horizon, a school trip to Paris, and a prom to plan, the gang has a lot to juggle as they journey through the next stages of life, love, and friendship." Now streaming.
#3: One Piece (Netflix)
Next up is the highly-anticipated series One Piece — based on the best-selling manga series in history that was created by Eiichiro Oda, who also serves as executive producer here.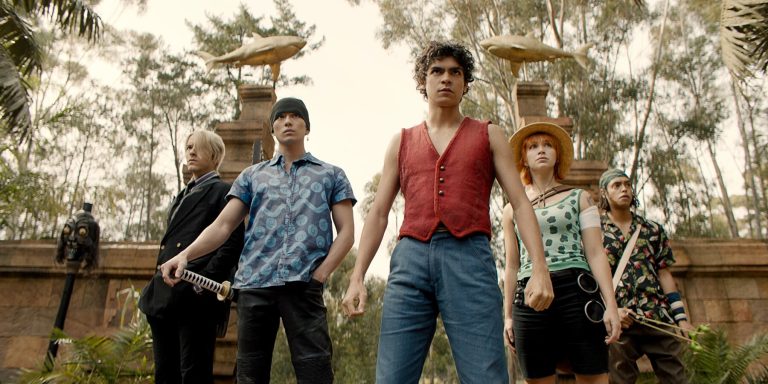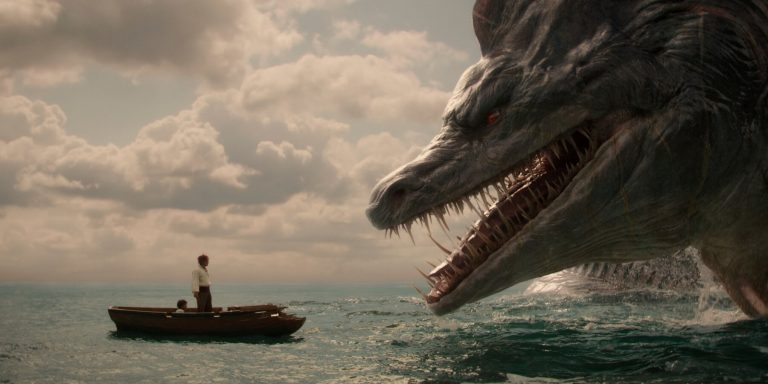 Netflix ordered a live-action version of the Japanese manga-turned-anime as a 10-episode show back in 2020, so it should go without saying that there are some mighty high expectations that will greet this show once it hits Netflix. 
Here's what the streamer has said about it so far: "One Piece is a legendary high-seas adventure unlike any other. Monkey D. Luffy is a young adventurer who has longed for a life of freedom since he can remember. Luffy sets off from his small village on a perilous journey to find the legendary fabled treasure, One Piece, to become King of the Pirates.
"But in order to find the ultimate prize, Luffy will need to assemble the crew he's always wanted before finding a ship to sail, searching every inch of the vast blue seas, outpacing the Marines, and outwitting dangerous rivals at every turn." Release date: Aug. 31.
#2: Only Murders in the Building: Season 3 (Hulu)
One of Hulu's buzziest and most beloved original series, this next show — a dramedy from Steve Martin, Dan Fogelman, and John Hoffman — follows three strangers who share an obsession with true-crime stories and who come to find themselves abruptly tangled up in one.
"A mysterious murder strikes the Arconia crew yet again and we couldn't be more excited about it," Hulu explains by way of teasing Season 3 of the show. "Season 2 ended with Charles' acting partner, Ben Glenroy (Paul Rudd), collapsing to his death on stage during opening night of Charles and Oliver's new theater production. Charles confronts Ben just before the curtains rise, threatening him to leave 'her' alone because he knows what Ben did.
"Now three questions remain:
What did Ben do?
Who is the 'her' Charles is referring to?
Does Charles have something to do with Ben's sudden demise?" Release date: Aug. 8.
#1: Ahsoka (Disney+)
Finally, we come to the Disney+ Star Wars series that's been chosen as the most-anticipated of all TV shows debuting in August.
I'll be honest; I'm still on the high that Andor gave us — which is to say, the forthcoming Ahsoka starring Rosario Dawson has a lot to live up to in terms of quality.
According to the show's official synopsis, "Ahsoka follows the former Jedi knight Ahsoka Tano as she investigates an emerging threat to a vulnerable galaxy." The threat that synopsis refers to is the character of Grand Admiral Thrawn, played by Lars Mikkelsen).
As my colleague Jacob Siegal opined in a recent piece, Star Wars fans have plenty to be excited about when it comes to Ahsoka. Dawson has already done an outstanding job bringing this beloved character to life in live-action, while Grand Admiral Thrawn will no doubt make for a compelling villain. Moreover, we also now know that this new series, as well as The Book of Boba Fett and The Mandalorian, are building to the movie that will tie together all of their respective stories. Release date: Aug. 23.