IRONMAN 70.3 World Champion and Olympic triathlon medalist Taylor Knibb is targeting a remarkable Paris 2024 double after signing up for a professional cycling career as well.
After finishing a brilliant fourth at the US National Time Trial Championships, before 48 hours later finishing sixth at WTCS Montreal, the young American has shown she can still compete in both disciplines at the highest level.
On a recent episode of "Down the Blue Carpet" with TriathlonLIVE, Knibb shared her thoughts on doing the time trial and the triathlon in Paris, middle-distance racing and her focus for the summer.
Popular Stories Right now
"You never know what's going to happen"
When asked if her move to professional cycling – she signed with Trek-Segafredo last month – meant fans would see less of her in triathlon races, Knibb was unsure, but also hinted it could even result in the opposite.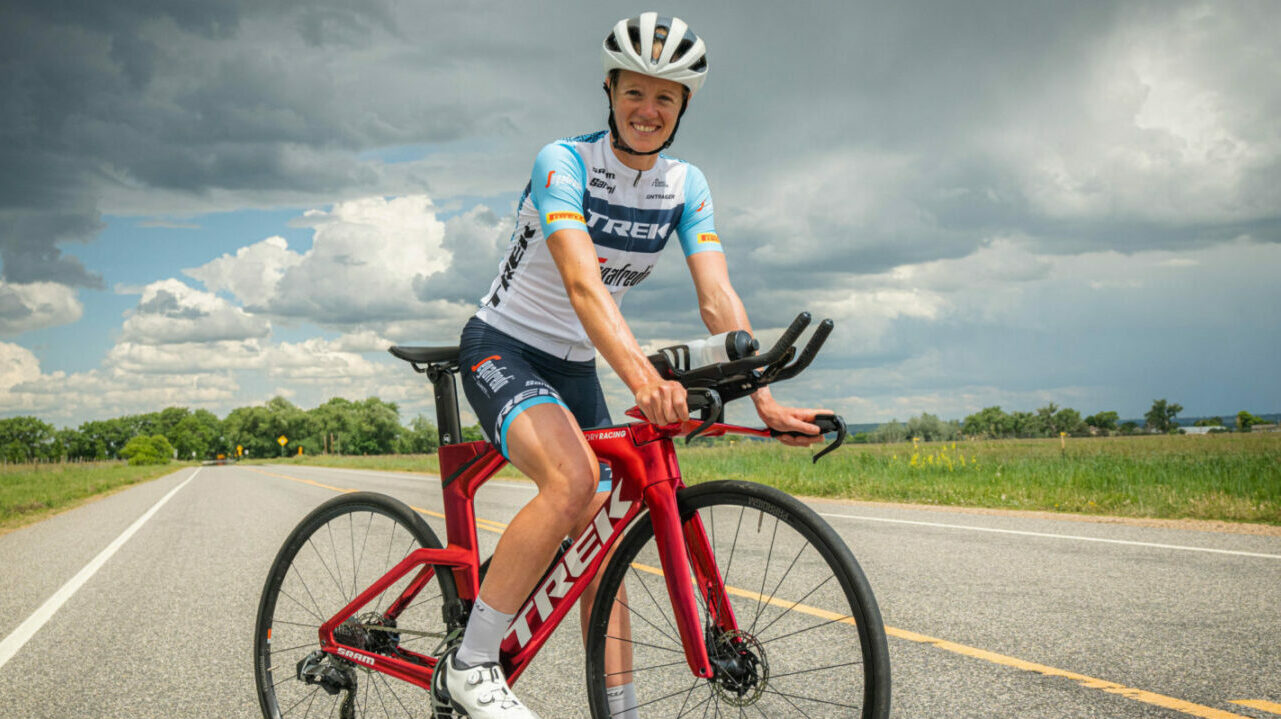 "Last year, I wasn't in very many triathlons, especially in the summer with my foot injury. So it's kind of like you just never know what's going to happen. It actually might mean if I'm racing in Europe more for cycling, it will also mean more triathlons, you just don't know.
"I hope to be in the sport of triathlon for a long time and if it [cycling] makes me a better athlete by the age of 30, even if when I'm 28 those results take a little hit because I'm learning so much, it's worthwhile.
"The question is, do I want to be the better athlete as a whole or just like, better right now, but with lower ceilings? That's the kind of the questions you have to ask yourself."
Knibb has eyes on Paris prize(s)
Looking ahead to Paris, Knibb also confirmed that if she can qualify, participating in the time trial and the triathlon at the Olympic Games is something she is eager to do, with the schedule working out well for both those events.
"I want to do it [TT and Triathlon] and that was why part of why I wanted to do the time trial nationals. Because unless two women qualify, which means if two American women are on the podium at the UCI World Championships on August 10, where then the two spots for the time trial will be taken, there will be a spot available at the National Championships next year.
"If it's a single day race, which by that point, I'm guessing that the triathlon team will be kind of decided then it will be do I get a second chance [at making a team] or does this additionally fit in the schedule? We'll see."
Despite having two very realistic chances to make the USA team next year, Knibb underlined that whilst going to the Olympic Games are on her mind, making the team isn't going to be a decisive moment in her career.
"I think it's always at the forefront of your mind, because it's the Olympics. But it's also not the be all and end all, at least for me. I have to kind of be okay with, you know, what if don't go?
"It's not the end of the world because there are a lot of other races and it's not, hopefully, the last Olympic cycle that I'm in. So I don't know, I need to zoom out in order to just stay a little more grounded."
Taylor's lessons from Tokyo
Having already competed at the Olympic Games two years ago in Tokyo, where she finished 16th in the individual race and picked up a silver medal in the mixed team relay, Knibb said she had learnt a lot of lessons heading into next year.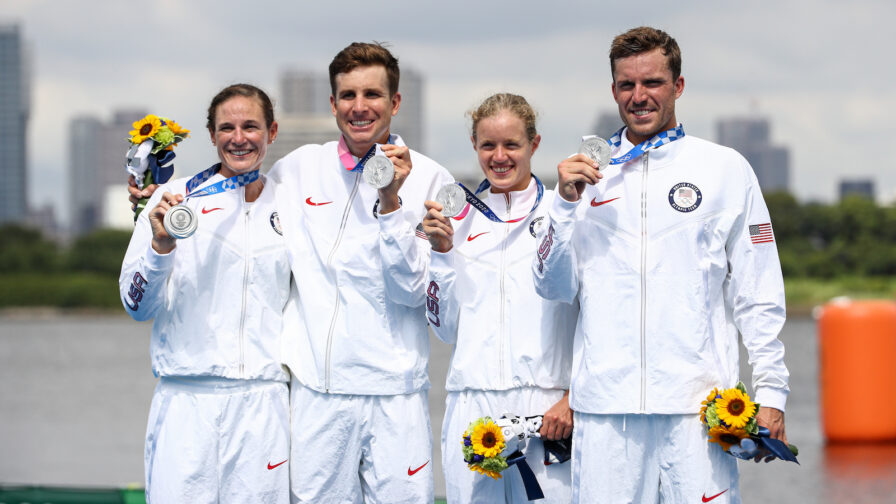 "I think the biggest lesson I learned is what my coach kept saying going into the race, that it's just another race. That's the most accurate and inaccurate statement because, yes, from the moment the horn went off until the finish line was crossed, it was just another race. But also everything around it is so different.
"I think with the Olympics, there's so many positives, but I think it's challenging for every single athlete. If you don't qualify, it's challenging. If you have a bad race, it's challenging. Even if you have the best race of your life, it can be challenging coming off of it.
"It's just about not seeing a dark cloud over the Olympics, because it's an incredible event and that's why it is important to just realise that regardless of what happens, there will be some challenges that come with it that you can't anticipate."