The police officer gives Marlon Styles' driver's side window two reassuring pats once he's safely inside. Mr. Styles rubs his freshly buzzed head, takes a deep breath, and then fishes his keys out of his suit pants pocket and drives away from the school board meeting. It's the latest he's ever left – nearly 1 a.m. – and this time, unlike all the rest, he is not wondering how to get more community members involved. He is wondering how to grapple with a potentially toxic animus in his fairly harmonious town. The culture wars have just come home, and Mr. Styles, the first Black superintendent of Middletown, Ohio, has to figure out what to do.
In America, school boards have become something of a canary in the coal mine of democracy. Trust has been lost in our public institutions, including that most foundational of them: public schools. In a recent Gallup Poll, only 28% of Americans said they have "a great deal or quite a lot of confidence" in public schools.
It's news to no one: School board meetings are broken. In cities and towns across the country, the public comment period has morphed into yelling, and sometimes even physical violence, over national hot-button topics like critical race theory (CRT), mask mandates, and basic recognition for transgender students. The National School Boards Association has fractured. In an official communication, the former executive director suggested that CRT-bashing and other strongly worded complaints might qualify as "domestic terrorism," and most of the red states formerly in the association dropped out. In early October 2021, Attorney General Merrick Garland warned the FBI and federal prosecutors that the Justice Department would be responding to "a disturbing spike in harassment, intimidation, and threats of violence" toward school personnel and board members.
Why We Wrote This
A story focused on
Day-to-day work building trust in the community set the stage for defusing the culture wars confronting Middletown's public schools.
Some public servants are preparing for more conflict by wearing state-of-the-art bulletproof vests to meetings. But there are others, like Mr. Styles, who seek out the protection of the oldest technology there is: trusted relationships. 
Every four years, the blinding political spotlight shines on Ohio. Presidential hopefuls cozy up with residents in diner booths, and cameras flash. In part, all this attention makes a lot of sense. As Ohio goes, so goes the country. Not just in terms of presidential victories (Ohio has picked the winner in all but three presidential elections since 1904), but also demographically (with the exception of Latino residents, who make up only 4.2% of the population). Ohio is as good a bellwether as any for America.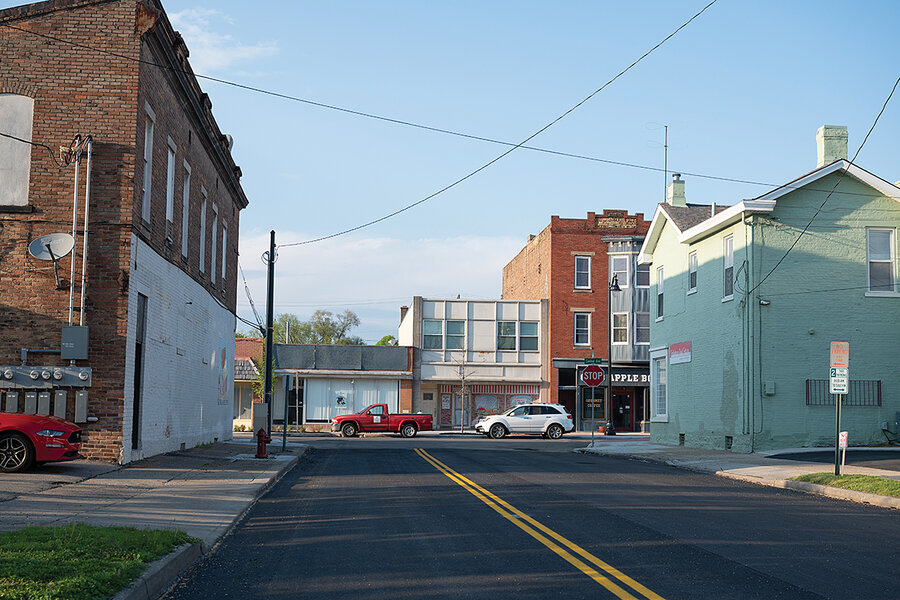 But noteworthy things happen in Ohio between presidential elections, too. Just ask Marlon Styles. 
He was chosen as superintendent of Middletown City Schools in 2017 by a school board that felt its district needed an infusion of innovative thinking. Only 15% of Middletown residents have a college degree. The current public school system serves about 6,100 students, slightly more than half of whom are white; nearly 19% are Black, and roughly 16% are Latino. Almost all of them qualify for the free and reduced lunch program. With this kind of economic precarity, public schools wind up needing to address a host of basic needs, plus plenty of untreated trauma, on a daily basis, without enough resources or recognition. It's easy for everyone to get disillusioned. 
School board president Chris Urso explains: "We knew we needed a change. Trust had really fallen. We wanted a leader who was credible, creative, caring, charismatic, and had content knowledge. All the C words! And Marlon was the whole package."
Mr. Styles was born and raised in Cincinnati – a 40-minute drive from Middletown. His mother was a receptionist at CGE Energy, and his dad drove a Butternut Bread truck. His older sister was the first in the family to go to college, something Marlon aspired to but it wasn't a given. "I was never the smartest kid in class," he readily admits. 
He had a lot of energy, though, which he channeled into sports – basketball, football, and his favorite: baseball. Saturdays were spent at his maternal grandmother's house; while eating Grandma Watson's homemade vanilla ice cream at her kitchen table, he studied the art of relationships. Grandma Watson had a way of showing up for people, he says. If a family at the church lost their jobs or got a harrowing diagnosis, she would put out a quiet call and gather what they needed. She wasn't the type to give advice or offer life lessons. "Her body at work spoke about the heart she had," Mr. Styles remembers.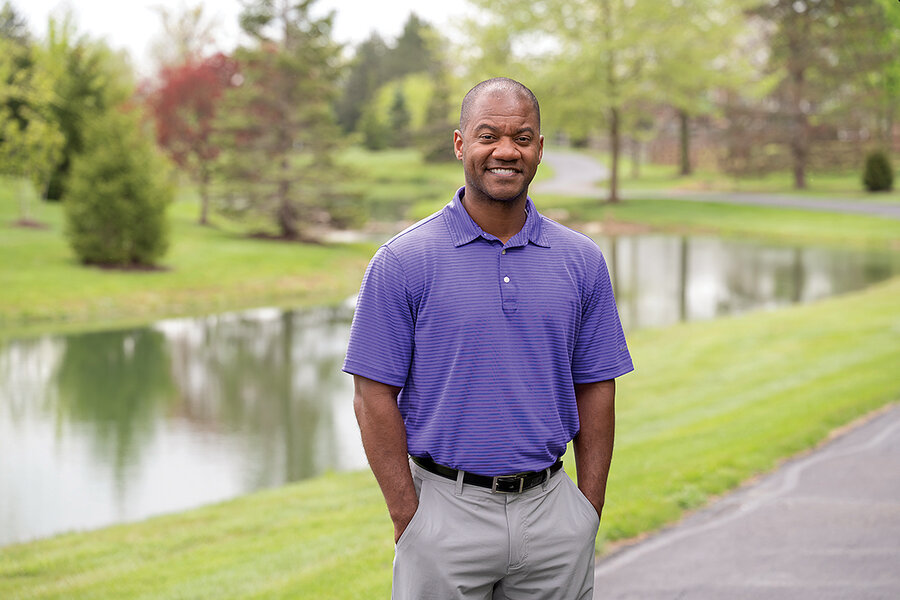 When it came time to go to college, Mr. Styles did get in, but he spent two years in remedial classes at Eastern Kentucky University before graduating from Thomas More University. He figured if he taught, then he could coach, so he enrolled in a teacher prep program. 
He fell in love with the buzz of a classroom. Just like Grandma Watson, he liked sussing out what students needed and making it happen for them, motivating them, building them up. Eventually he earned a master's degree and became a school principal. But Mr. Styles was rarely behind a desk. He still carried himself with an athlete's confidence and contagious enthusiasm, whether he was passing out breakfast and shouting affirmations or talking quietly with a kid who was struggling.
His first mission as superintendent of Middletown City Schools was to "electrify the culture." The city of about 50,000 people has a reputation regionally for economic struggle and heroin addiction – once named one of "America's fastest-dying towns" by Forbes. 
The district's public relations director told Mr. Styles he needed to get on social media, which he did immediately. As he looked out on his nearly 400 employees during his first convocation, an idea popped into his head. "Pull out your cellphones," he commanded. "No really, pull them out! Now take a few selfies with your favorite co-workers smiling and having fun, and post them online with #MiddieRising." 
The crowd erupted in giddy laughter and threw their arms around one another. Before long, the campaign #MiddieRising became a rallying cry for the whole city. T-shirts were made, banners were hung, videos were produced showing students', parents', and teachers' Middie pride. 
Mr. Styles also formed a committee of community members who volunteered to meet quarterly to hear briefings on Middletown schools. Externally, they were called Key Communicators; internally, Mr. Styles thought of them as his "positive gossipers." He explains, "Every time they left a meeting I would say, 'Now go out and tell five people in your network something the district is doing to serve our kids.'" 
As school board meetings dissolve into screaming matches across the country, this kind of transparency is an anomaly. Deborah Houser, who was assistant superintendent under Mr. Styles and now leads the district, explains: "Marlon really taught us that you have to tell your own story so others don't tell it for you."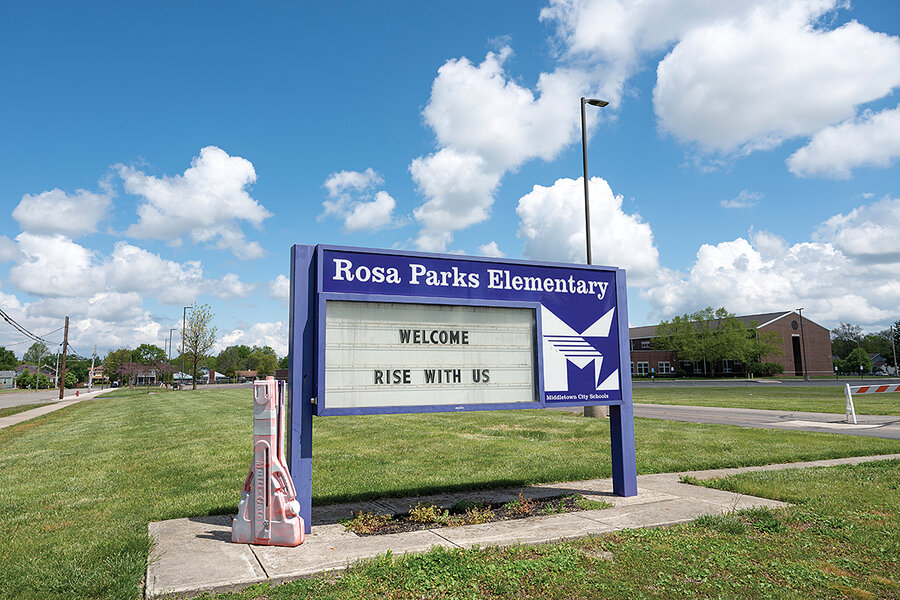 The pandemic was a strain on every community, of course, but Middletown City Schools, with Superintendent Styles' indefatigable optimism and novel strategies for stoking morale, seemed to be mostly sticking together. Until Aug. 23, 2021. 
The meeting opened, like always, with the Pledge of Allegiance. The whole room of Middies stood and faced the drooping symbol of their country.
A word from the end of the pledge – liberty – was on the agenda. Or at least that's how some Middies saw it. A white man named Mike Conner rose to his feet during the public comment period: "I didn't know I'd be the first to speak. … This is not what I'm suited for," he admitted. 
Then something changed in his demeanor. He stood up straight, ran a hand through his military-short haircut, and went on: "I'm more suited for the battlefield. Currently, this room, this meeting, is our battlefield. Right now, what is at stake is the physical and mental health of our children." 
There were about 40 people in person on that late summer night, an unusually high turnout. On Facebook, too, where the meeting was being streamed live, comments were coming in fast and furious. The school year had started with a masks-optional policy, but then COVID-19 rates in the community quickly spiked. Kids still couldn't be vaccinated. When Mr. Styles walked back the policy – announcing that masks would be required until rates went down – some Middies balked. Like Mr. Connor: "These masks are being forced on our children. … If we start relinquishing our rights to make decisions for our children, where does it stop? We can't allow this to happen."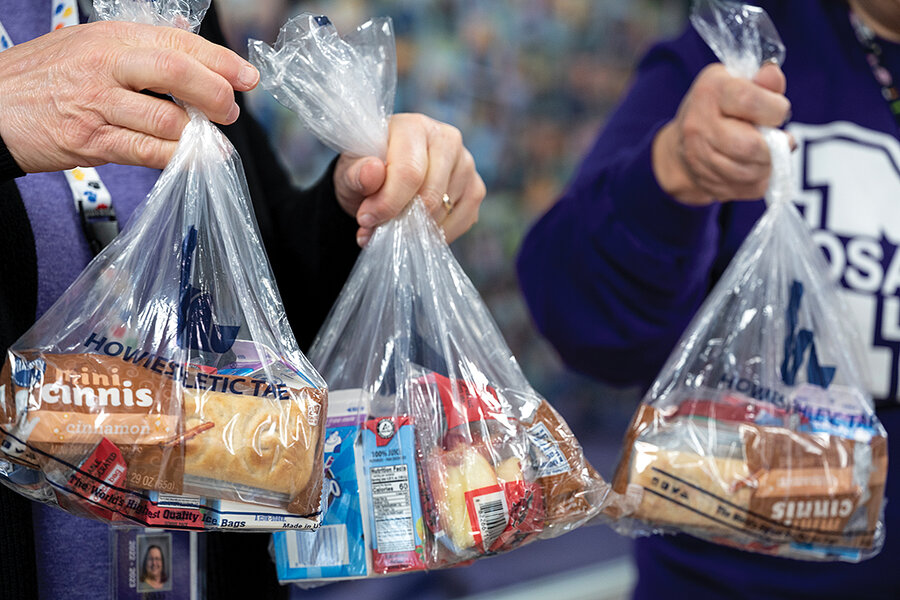 The outrage picked up momentum from there. But it wasn't just a mask mandate that people were worked up about. 
Kent Keller II approached the mic in a black hat with "1776" emblazoned on it. Someone on Facebook commented: "Keller Boys are back. Kent is doing his mama's bidding." 
Mr. Keller is one of two sons of Candice Keller, a former state representative for the 53rd District who is known for stirring up controversy at tender moments. Following a mass shooting in Dayton, Ohio, on Aug. 4, 2019, in which nine people were killed, she took to Facebook and blamed "drag queen advocates," "homosexual marriage," and "professional athletes who hate our flag and National Anthem," among others.
Mr. Styles had become the focus of the Keller family's wrath. Mr. Keller quoted the superintendent's recent explanation at a board meeting of a "culturally responsive" approach to discipline that was a small part of a newly unveiled six-year strategic plan for the district. "This woke CRT ideology is not education. It's indoctrination," Mr. Keller warned. "You'll give whatever fancy, flowery names you can to cover it up. But we all know it's CRT. You've awoken grassroots parents, mobilizing a movement to bring back common sense and stop division in this country."
Rather than respond, Mr. Styles pulled out his laptop and began taking detailed notes on what he was hearing. 
When the board took a recess, the enraged Middies stood up and slowly made their way toward the door, seemingly disgruntled that the mask mandate hadn't been shredded on the spot.  
Before shutting his laptop for the night, Mr. Styles wrote a note to himself at the top of his spreadsheet: You gotta pick a fight against this if you want the kids to stay the main thing.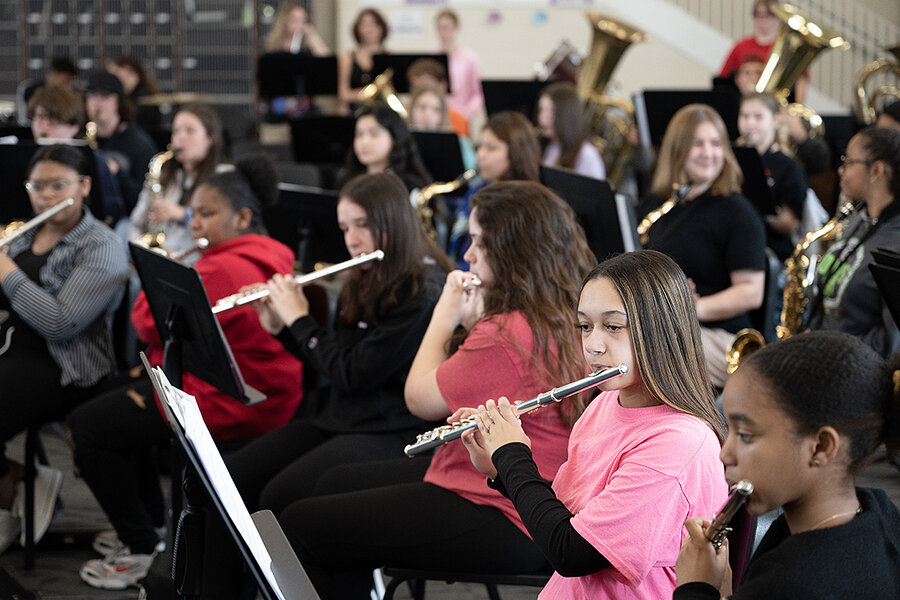 Communities often talk about such moments as if there's a clashing of two distinct, opposing arguments. But so much of the school board meeting dysfunction sweeping the country is as much a battle over symbols as substance. 
For some in Middletown, a mask felt like oppression. For others, interdependence. One commenter on Facebook wrote, "This meeting and the comments prove this: human beings will not even do the bare minimum to look out for one another." 
For some, the words "culturally responsive" and "equity" sound like resurrecting a history best left buried. For others, longed-for repair. One white mom who expressed concern about the curriculum in private meetings with district officials says she feared her son's interracial relationships would be poisoned by dwelling on slavery. One day they would be back-slapping, volleyball brothers, and the next, ancestrally destined enemies, she worried. 
What does it feel like for this community to hear these words spoken by the first-ever Black leader of the district? For some, it's disempowering. For others, a relief.  
A video clip of Mr. Styles saying "culturally responsive" and "equity" circulated after the contentious school board meeting. So Mr. Styles made a short video of his own, clarifying what those words mean, and posted it to the district's Facebook page. Vitriolic comments streamed in. Mr. Styles invited the outraged Middies to his office to talk through the facts. But the facts weren't cutting it. "I realized," Mr. Styles explains, "that for the first time in my tenure as superintendent, the best thing I could do was shut up."
Mr. Styles needed help. And he knew where to ask for it. At the next breakfast meeting of the Middletown Area Ministerial Alliance, a group of religious leaders with widespread respect in the city, he showed a clip of the previous school board meeting and asked a question: "Is this representative of our community?"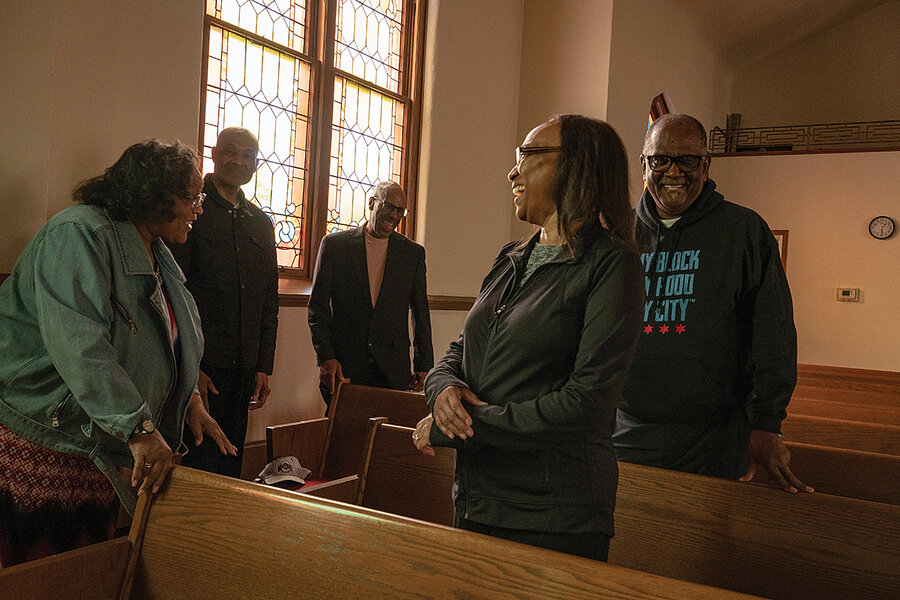 The ministers' response was an immediate and collective no. Their prescription? Remind the community of its own capacity to keep the main thing as their main thing. In this case: the kids. Remind them that, no matter the disagreements over theology or pedagogy or even public health, all belong.
Ministerial alliances are not unique to Middletown. Throughout the 20th century, many American towns enjoyed the connective tissue that these typically Christian, but ecumenical, groups provided. 
In Middletown, what had originally been segregated alliances were now a single, integrated one. Pastor John Wagner, a white Methodist, openly acknowledges what he learned from his father, a freedom rider in the 1960s, and is learning from his colleagues. "I've been getting educated by younger friends," he says. "I know what I was taught growing up about U.S. history was actually European American history."
Mr. Wagner sees talking openly and comprehensively about slavery as a critical correction to the American record, but he also wants the history of class solidarity, particularly in Middletown, to have a place in the curriculum. J.D. Vance put Middletown on the map with his bestselling memoir, "Hillbilly Elegy," but many here feel it misrepresents the true spirit of the community and its struggles and strengths. There is power, not just "white power" but genuine, relational power – labor organizing against the city's big steel factory and generational intertwinement, care, and mutual aid – that has been forgotten, he explains. "I think we can hear it all and hold it all," he says.  
Pastor Scotty Robertson, another member of the alliance, is about half Mr. Wagner's age. Born in Man, West Virginia, in the '80s, he was raised to revere white Appalachian masculinity and vote Republican. He fell in love with Jesus and books – eventually pursuing a master's degree in divinity at Northern Seminary, near Chicago. There, he learned about structural racism.  
In his office, tucked behind the light-filled sanctuary where he preaches, is a screensaver displaying a portrait of "The Golden Girls." Dr. Robertson might be likened to Dorothy Zbornak, played by Bea Arthur: wicked smart, palpably irritated with hypocrisy (especially among Christians), and deeply compassionate. "At the end of the day, I think what I care most about is that people just tell the truth," he says. 
At first, the Sept. 13, 2021, school board meeting felt as hot as the last one. Candice Keller snagged the first comment spot, dramatically reading prepared remarks that, while mostly ideological in nature, sounded vaguely legal in tone. When her three minutes were up, she sat down  with a flourish next to one of her sons in the front row.      
But while many of the same people from the earlier meeting were there to do battle, the comment period morphed into a moment of witness instead. 
The Rev. Michael Bailey, a Black man in a smart, gray plaid suit jacket, purple collared shirt, and purple mask testified next: "Middletown is a strong city. It is strong because of our faith to love and respect one another. It is strong because of our diversity. Last but not least, it is strong because our students are resilient. … As a watchman on all of this strong city, even though our cultural values are under attack, my co-laborers of faith in Middletown are committed to extend our hands and our feet to support this institution to work together to do what's in the best interest of our children."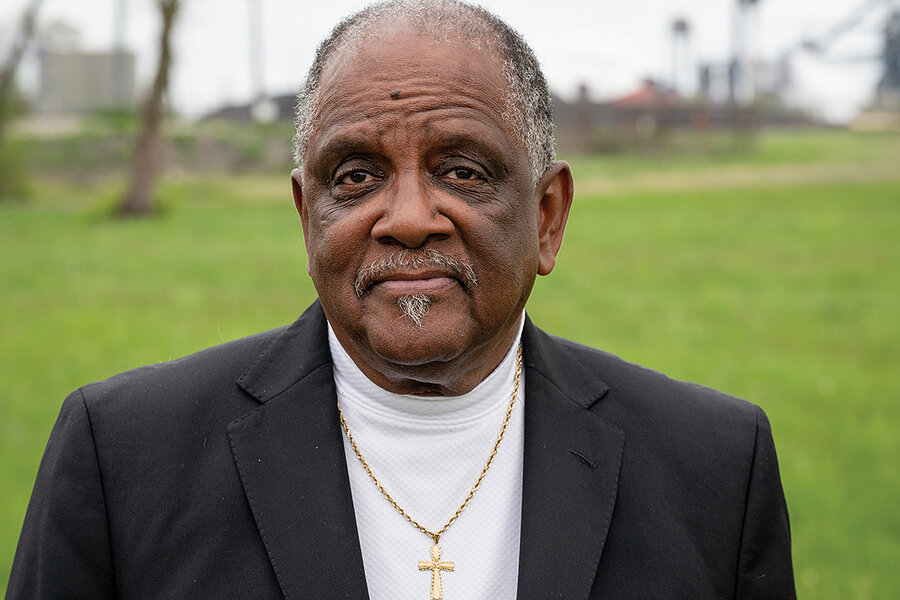 Mr. Wagner, with his bald head shining in the conference room lights, spoke, too: "I would encourage the community to support elected leaders as much as possible, not without some criticism, legitimate criticism, but understanding these are complex issues and there needs to be nuance." 
An older Black man suggested naming the new wing of Rosa Parks Elementary School after a first grade student, a little white boy with big round glasses, who had tragically died at the hands of his own mother, so Middletown never stops talking about the scourge of child abuse. His voice broke as he spoke. 
A white woman with a pixie haircut spoke about being immunocompromised and urged people to think of the most vulnerable. A white doctor spoke of his great honor to treat the football team in his mask. A white local businessman, a member of the "positive gossipers," talked about how excited he was to hire well-prepared Middies and what a great job he thought the district was doing with Middletown's young people.  
It was as if, one public comment at a time, the frame on Middletown grew wider and wider and wider, the symbols more varied and beautiful. The disagreement over masks and history was still in the shot, but so were "watchman" Michael Bailey, and John Wagner calling for nuance, and the town doctor, and even, tragically, dead 6-year-old James Hutchinson.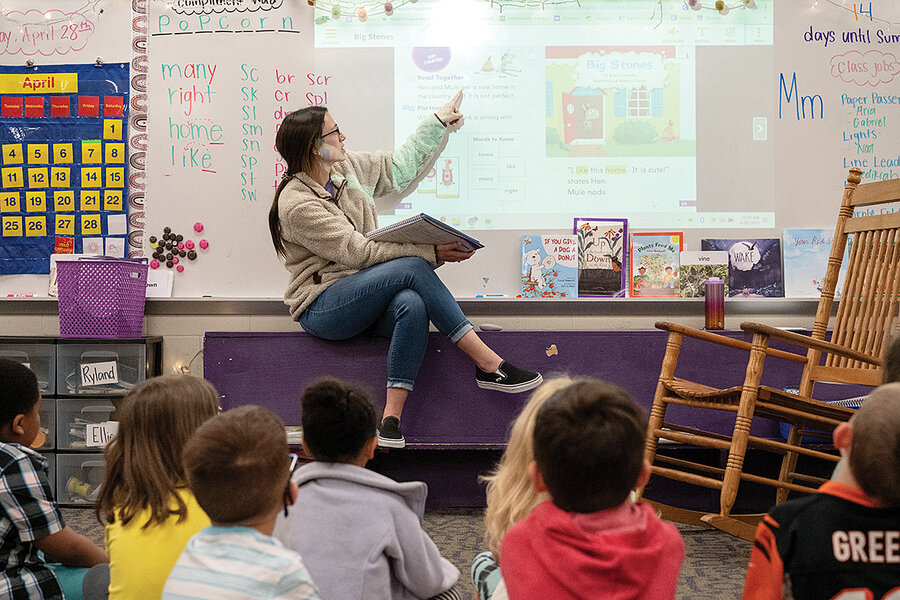 The Middletown Area Ministerial Alliance, as well as "positive gossipers," showed up en force to eight school board meetings in a row and kept widening the frame.
They told little, textured stories of community. They told jokes. They quoted Scripture. 
Dr. Robertson spoke at multiple meetings. On Sept. 27, 2021, he shared: "I've been thinking back to the Old Testament story of Queen Esther and how she sensed a calling in her life to … lead the way for her people. … She says, 'I believe I was brought to this position in this kingdom for such a time as this.' … I truly believe, in my spirit, that God has appointed Marlon, the school board, and these teachers to be active in the lives of our students for 'such a time as this.'" 
The Rev. Connor Thompson, a white man in a Kiwanis cap and a T-shirt, trudged up to the mic from the back of the room one night and told those assembled, "I'm fresh off – dusty tennis shoes and all – the Amanda Elementary playground project, which is beginning day five of our three-day build." 
The crowd chuckled. Mr. Thompson went on: "No one saw that there was no real earth underneath that grass until we peeled it back."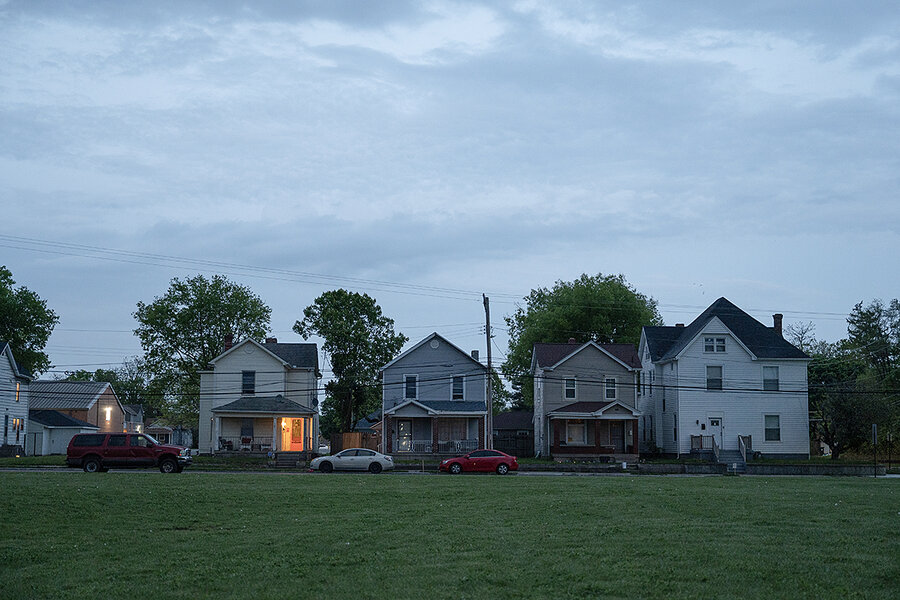 The so-called culture wars, these battles over symbols that hold so much hurt and history, are an American excavation. In some communities – where leaders have seeded transparency and trust, where beloved communities, like the Middletown Area Ministerial Alliance, do the unglamorous, daily work of gathering and getting to know one another – there is solid ground. And where that is the case, the community can come together despite disagreement because there is real earth there. Something to stand on. 
On Aug. 23, 2022, a year after Mr. Styles was escorted to his car by police officers, he sent a letter to the ministers of his city thanking them for their support in that difficult moment. In part, it read, "The question that kept me up at night was how could I, as a superintendent, lead and inspire unity when my district is under attack? I realized that you can't, but you can ask for help. I decided to take action by stepping back and leaning into the community leaders whose life work is to serve others."
With another school year just having ended, the peace remains. Mr. Styles retired from the district in February. He now travels the country advising other superintendents on how to create what he calls "learner-centered environments." When asked what advice he would offer other leaders facing similar turmoil, he says, "Every school community has a quiet majority. Authentically and genuinely reach out to them."
Then he takes a deep breath and adds guidance a mentor gave him: "Sometimes you gotta sit in the fire. But never let yourself become it." 
Courtney E. Martin is the author of "Learning in Public: Lessons for a Racially Divided America From My Daughter's School" and a popular Substack newsletter called Examined Family. This article was reported with support from University of California, Berkeley Greater Good Science Center for its initiative on intellectual humility.