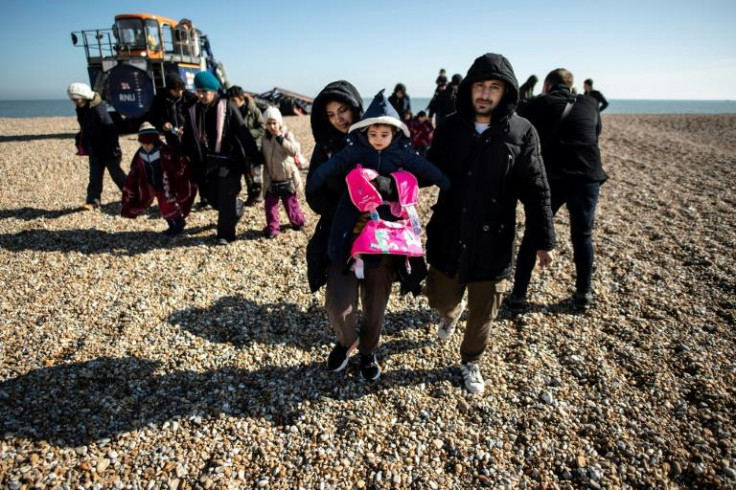 A voluntary partnership between tech companies and the government has been formed to accelerate the action against the presence of smuggling content online. The content being posted on social media platforms includes information about illegal Channel crossings and discount offers for groups of people.
Other smuggling-related content that has appeared on several social media platforms in recent years includes discounted offers on free spaces in the boats for children, advertising false documents and false claims of safe passage.
These false advertisements are being used by criminal groups as a money-making scheme and exploit already vulnerable people.
Prime Minister Rishi Sunak recently announced his plan to "stop the boats". By restricting human access to the UK, Rishi Sunak has reduced the asylum seeker backlog by a third since December 2022.
Since being given his Prime Minister role, Rishi Sunak has also implemented a forced return policy, also known as the Illegal Migration Act – which is at its highest level since 2019.
The forced returns have seen thousands of people being sent back to their home countries after making life-threatening and desperate journeys across the world.
Recently, determined to "stop the boats" Rishi Sunak continued to push for more than 24,000 UK asylum seekers to be sent to Rwanda, despite the migration bill being ruled 'unlawful' in June 2023.
Prime Minister Rishi Sunak said: "This is the first time since this problem began that arrivals since January and May have fallen compared to the year before, and this progress is not replicated across the channel. Illegal migrants entering the rest of Europe have risen by 30 per cent."
"We are not complacent because we know people smugglers are highly organised and will change their tactics if we let them. I will not rest until the boats are stopped. With grip and determination, the government can fix this, and we are using every tool at our disposal," PM Sunak added.
Gee Manoharan, who came to the UK from Sri Lanka 11 years ago, recognised that "Rwanda's asylum system is severely under-resourced, and sending people there could leave them in limbo for years. This approach is unacceptable and violates the basic human rights of those seeking asylum".
Although Gee Manoharan agreed that the UK government must "break the business model of people smugglers", he called for UK Ministers to take a "comprehensive and compassionate approach to supporting people seeking sanctuary".
According to the National Crime Agency, figures show that more than 90 per cent of online content linked to people smuggling is taken down when social media companies are notified.
This new voluntary partnership between tech firms and the government has been put in place to "clamp down" on criminal gangs luring in and profiting off of displaced people.
The partnership will also explore ways to step up efforts to redirect people away from content related to refugee smuggling, similar to that of eating disorder and extremism promotions online.
The government and social media companies will also experiment with AI, as part of the partnership, in order to develop innovative new tools which will better detect people smugglers' publicly available content online and help social media companies take it down more quickly.
The government have also "ramped up immigration enforcement activity", by increasing raids on illegal working. In the first half of 2023, illegal working visits have increased by 50 per cent – which has led to people being "swiftly" detained and removed from the UK.
Laura Kyrke-Smith, the UK Director of the International Rescue Committee, declared: "Instead of sending vulnerable and traumatised people miles away, the UK Government should remind the world of its strength and compassion by expanding safe routes to asylum, and ensuring claims are heard fairly, and decisions are made quickly."
© Copyright IBTimes 2023. All rights reserved.