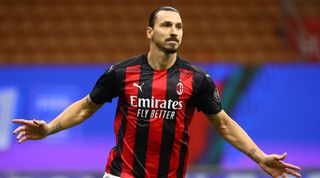 (Image credit: Getty Images)

Zlatan Ibrahimovic has announced his retirement from professional football at the age of 41, though that doesn't mean he won't continue coming out with some outlandish remarks in the months and years to come. 
In a career which started in the previous millennium and has spanned 24 years, Zlatan has been incredibly outspoken with controversial barbs and withering put-downs. Famously referring to himself as a "God", he certainly has no shortage of self-confidence, and has said some pretty remarkable things over the years.
Here are 25 of the best quotes attributed to the Swede – some funny, some blunt, and almost all self-centred. Enjoy.
25. Seeing the funny side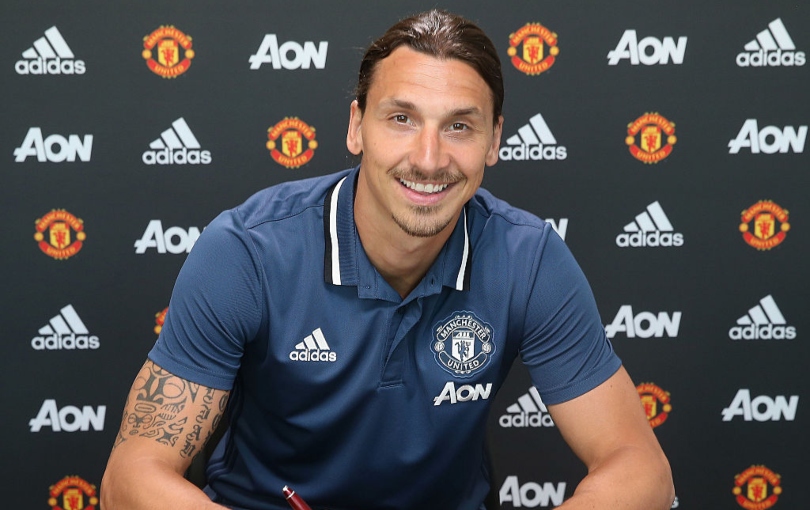 "I can't help but laugh at how perfect I am." 
Zlatan speaking about himself as he joined Manchester United in 2016. No explanation needed, really.
24. One of a kind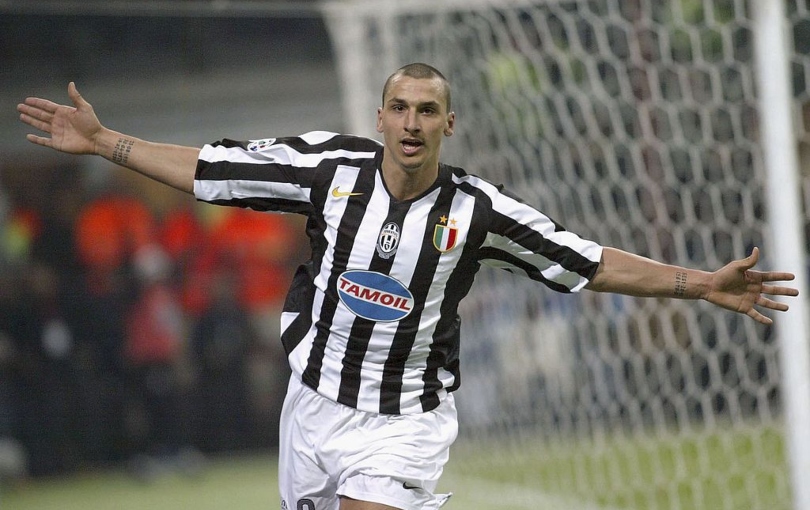 "Swedish style? No. Yugoslavian style? Of course not. It has to be Zlatan style."
Ibrahimovic's response when asked whether his roots influenced how he played his football.
23. Beckham loves Bieber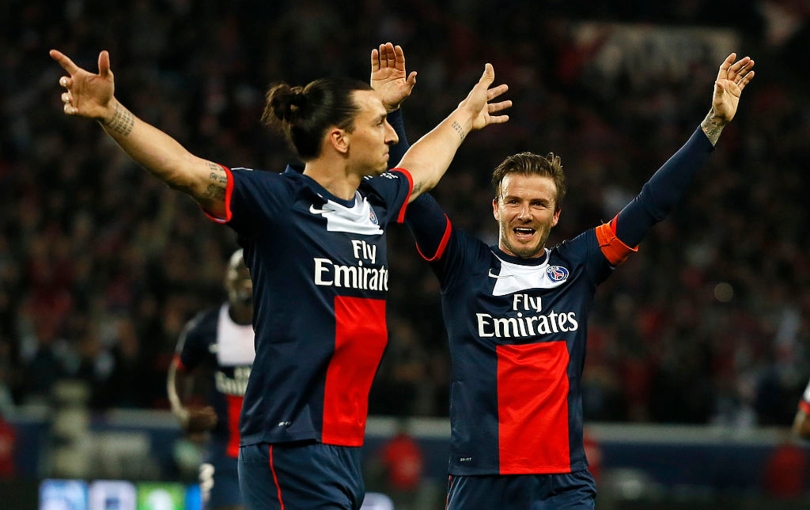 "We were looking through his playlist in the dressing room – there was lots of Justin Bieber, Jonas Brothers and Selena Gomez. It is nice to know that even David Beckham doesn't have good taste in everything."
There's a compliment for former PSG team-mate Beckham in there somewhere…
22. Only one winner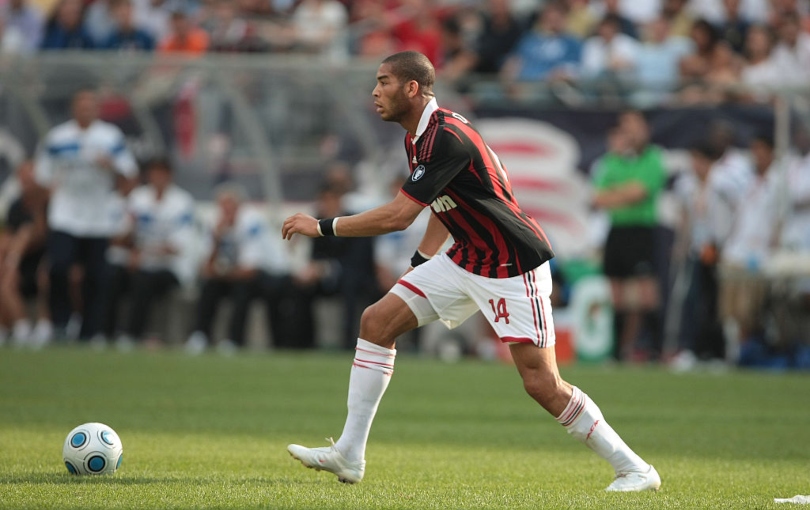 "[Oguchi] Onyewu resembled a heavyweight boxer. He was nearly 6ft 5in and weighed over 15 stone, but he couldn't handle me."
Ibrahimovic – at least according to his account – got the better of his former AC Milan colleague in a training-ground bust-up in 2010. The Swede suffered a broken rib, though, after following up a two-footed challenge on Onyewu with a headbutt. 
Written in his I am Zlatan Ibrahimovic book, he explains in greater detail his account of the incident.
"He accused me of trash talking, but that wasn't true. People trash talk me. I've heard so much s**t over the years: 'F****** gypsy', stuff about my mum — all that stuff. I retaliate with my body, not with words."
"I told Onyewu I did not trash talk, but he just kept on. He shushed me with his finger. Then he did it again. I saw red. I didn't say anything, not a word. That b****** was going to find out how I trash-talk! The next time he got the ball in training; I rushed towards him and jumped up with my feet and studs out in front — the worst type of tackle."
"But he saw me and leapt out of the way. As we both crashed to the ground, my first thought was: 'S**t! I've missed!' As I got up and walked away I felt a blow to my shoulder. Not a good idea, Oguchi Onyewu."
"I headbutted him, and we flew at each other. We wanted to tear each other limb from limb. It was brutal. We were rolling around, punching and kneeing each other. We were crazy and furious — it was like life and death." 
"Afterwards, the weirdest thing happened. Onyewu started praying to God with tears in his eyes, making the sign of the cross. This felt like a provocation, and I got more furious. I was stopped by my team-mates, and I suppose that was a good thing. It could have turned out nasty. All the time, I was thinking: 'S***, my chest hurts,' so we had it checked out. I'd broken a rib in the fight."
21. Biggest prize of all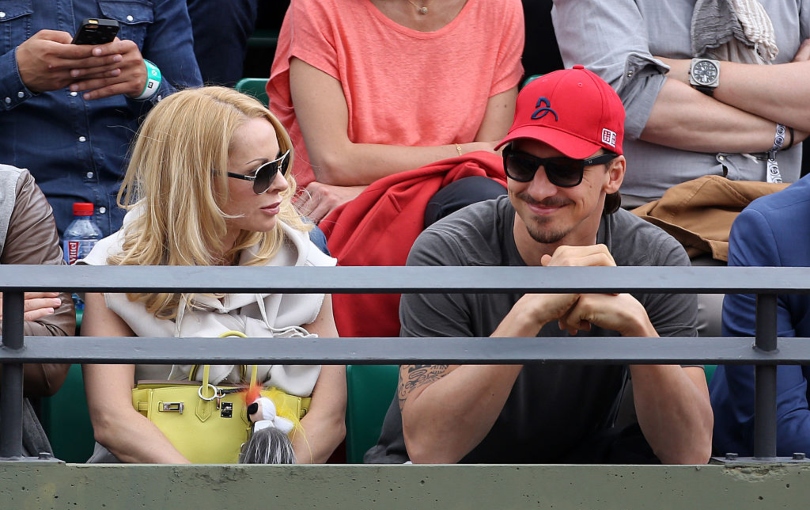 "What do you mean, 'present?' She got Zlatan."
Explaining why his fiancé went empty-handed after the couple announced their engagement. His now-wife, the successful model and businesswoman Helena Seger, accepted her lack of gifts, though, marrying Zlatan. The pair have two children together.
20. Hollywood entrance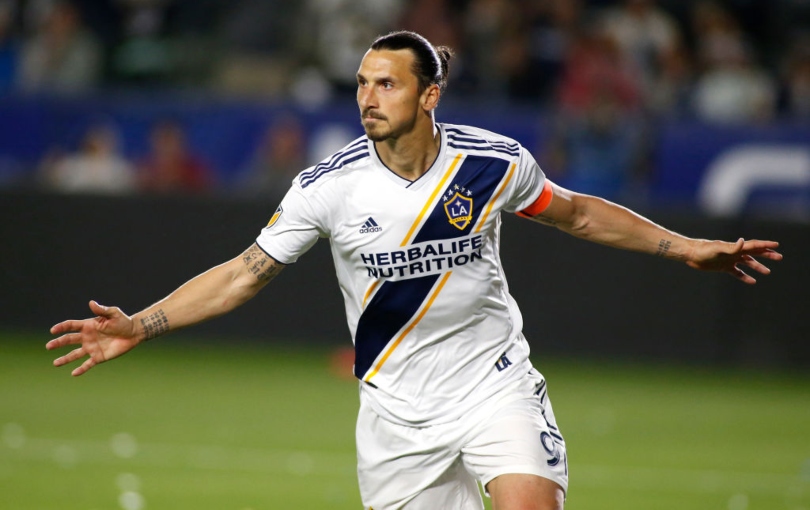 "Dear Los Angeles, you're welcome."
After signing for MLS side LA Galaxy in 2018, Ibrahimovic decided to announce his arrival by taking out a full-page advertisment in the Los Angeles Times in his true, humble way. 
19. A humble soul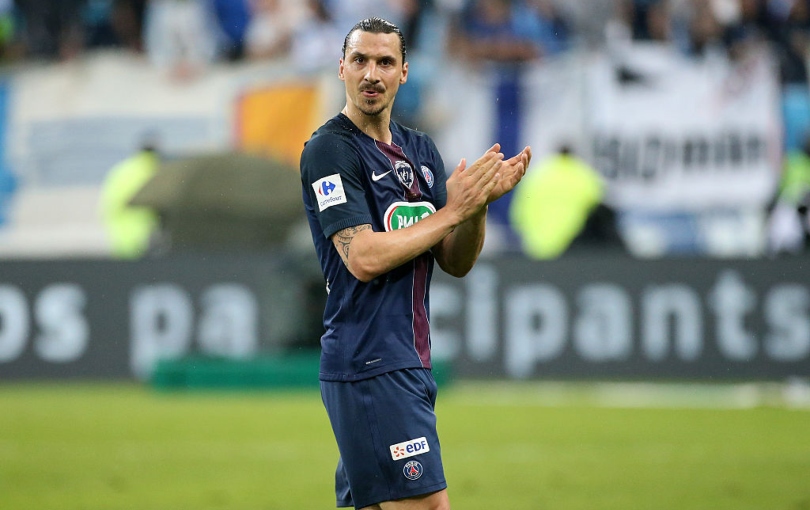 "I came like a hero, left like a legend."
The centre-forward's modest take on departing Paris Saint-Germain and the French capital in 2016. His four seasons at the club saw him bag 156 goals in 180 appearances, win the league title each campaign and eight further domestic trophies, too. 
The Champions League, though, proved elusive, suggesting his own verdict doesn't quite match expectations. 
18. The mane man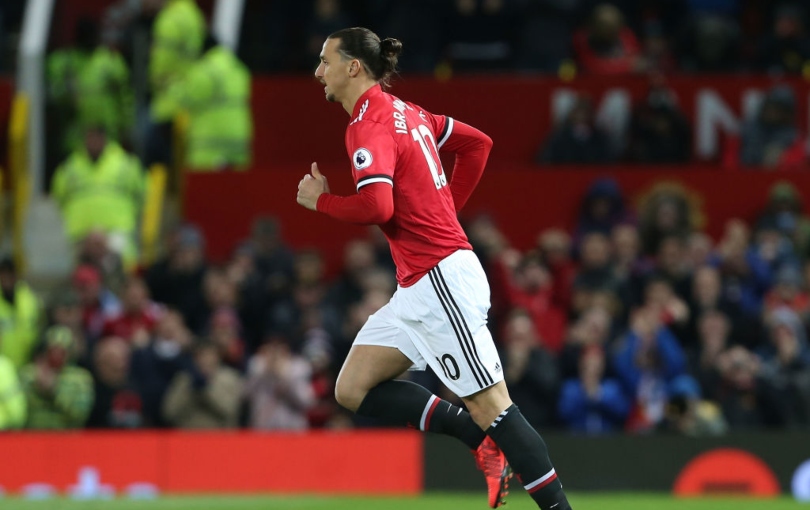 "Lions don't recover like humans."
Making his return to action in November 2017 against Newcastle United, Zlatan explains why he managed to recover so quickly following a knee ligament injury. Naturally, seven months is at the shorter time scale it takes for footballers to be playing again, with experts suggesting ACL injuries require six to 12 months off.
17. Room service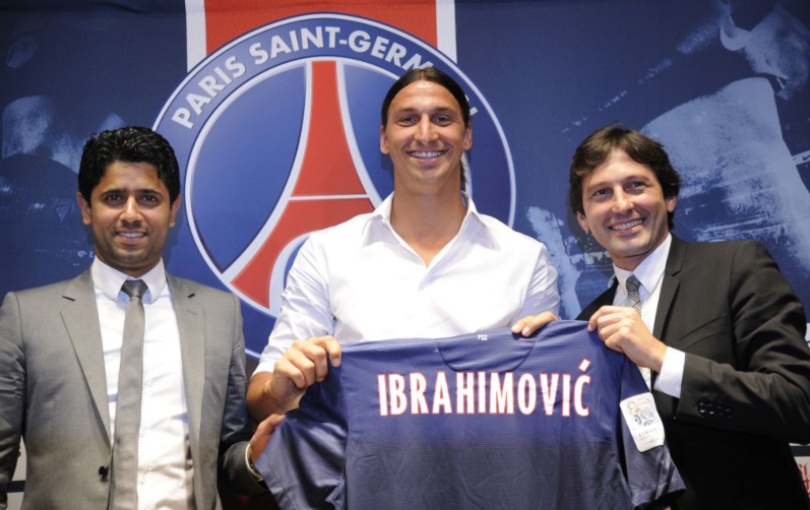 "We are looking for an apartment; if we do not find anything, then we will just buy a hotel."
Because when you have as much money as Zlatan has earned during his career, then why not? This quote came in 2012 when talking about setting down – extremely lavish, if necessary – roots in the French capital following his move from Milan to PSG.
16. A rare lack of success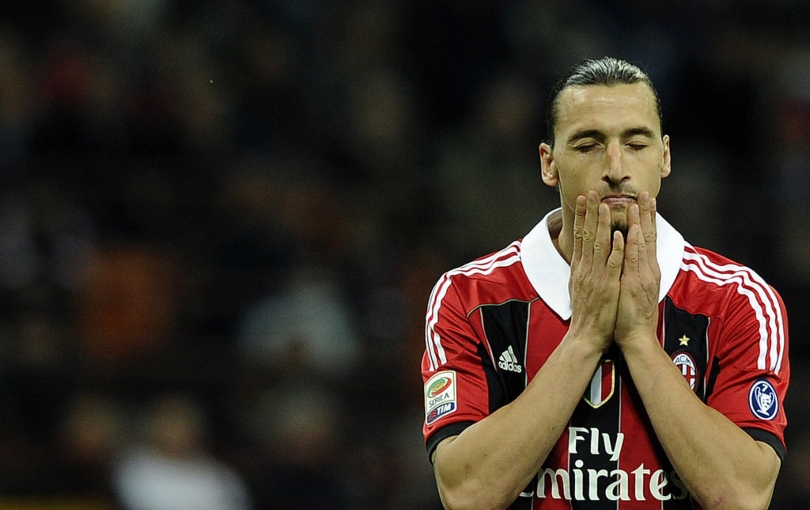 "I'm not used to winning nothing – it's the first time it's happened to me. I'm disappointed. It's a failure."
After failing to win Serie A with Milan – the first time he had not scooped a league winner's medal in eight years – in 2012. Naturally, he followed up that barren year with four consecutive league titles at PSG. 
15. You should be grateful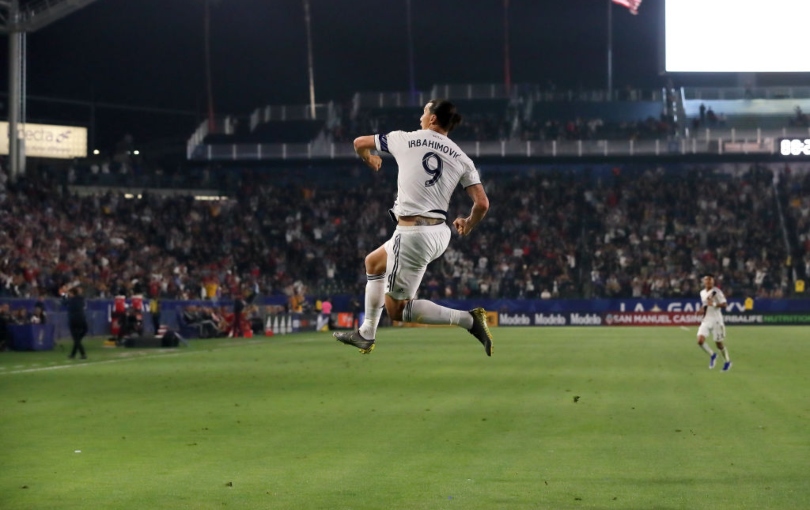 "I am happy for Toronto because they'll be remembered as my 500th victim."
Scoring his 500th professional career goal for club and country in 2018, Zlatan said Toronto should be happy they were the ones he notched the milestone strike against. Perhaps their 5-3 win over Galaxy would be something more worthwhile shouting about, Zlatan? 
14. Say goodbye to Hollywood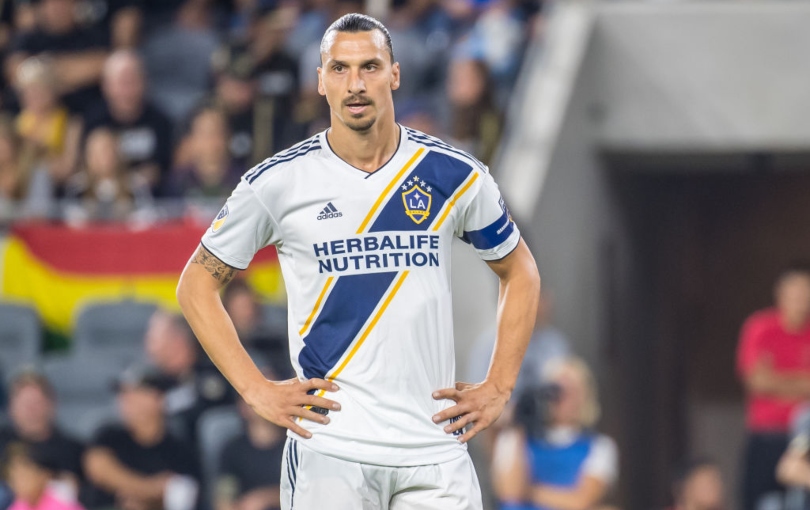 "You wanted Zlatan, I gave you Zlatan. You are welcome. The story continues… Now go back to watch baseball."
When he announced his exit from LA Galaxy in November 2019, Zlatan opted to shun his team-mates and the club's fans with a rather disparaging tweet.
Interestingly, this came in reference to LA Galaxy fans chanting "We want Zlatan" before his debut a year beforehand. At the time, he couldn't hold his ego back. 
"I heard the crowd saying 'We want Zlatan, we want Zlatan', so I gave them Zlatan."
13. PC Zlatan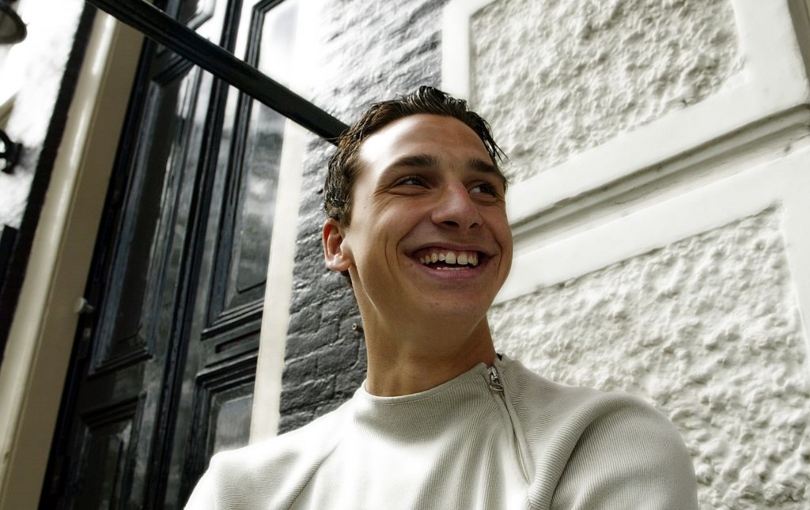 "'It was a joke,' I explained. The cops laughed, but a photographer appeared and snapped a photo. Idiot that I was, I put on a huge grin. You can imagine what happened next."
On defusing a situation whereby he and some pals pretended to be police officers while stopping a sex worker and a potential client in Malmo.
12. Balls to that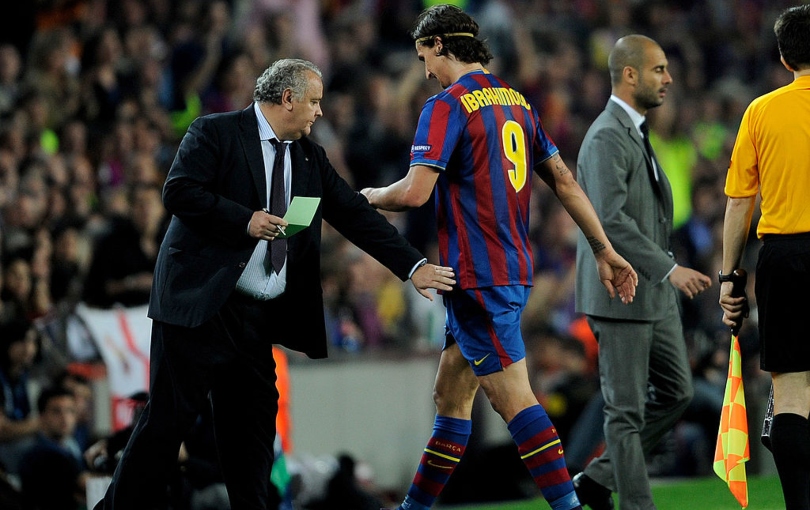 "[Pep] Guardiola was staring at me and I lost it. I thought 'there is my enemy, scratching his bald head!'. I yelled to him: 'You have no balls!' and 'You can go to hell!'
"I completely lost it, and you might have expected Guardiola to say a few words in response, but he's a spineless coward. He just […] left, never to mention it again, not a word."
Losing a Champions League semi-final to Jose Mourinho at Camp Nou is never fun, but to have Zlatan compound matters further in 2010 with insults has certainly got to be a lowlight for Pep Guardiola at Barcelona. Let's hope Zlatan never loses his hair.
11. Rock, paper…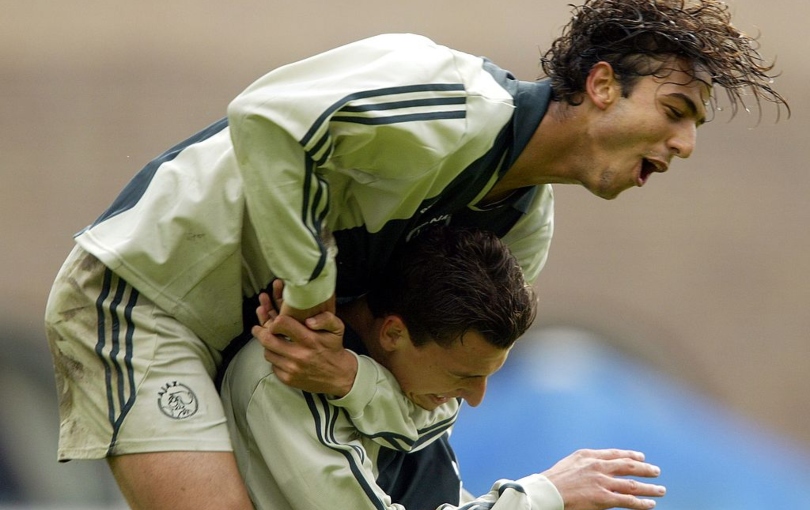 "Mido picked up a pair of scissors and flung them at me. It was completely nuts. The scissors whizzed past my head, straight into the concrete wall and made a crack in it. 
"I went over and gave him a smack, but 10 minutes later we left with our arms around each other. Much later I discovered our team manager had kept those scissors as a souvenir, to show his kids."
In 2003, while Mido and Zlatan were tearing up the Eredivisie for Ajax together, things got completely out of hand in the dressing room after a defeat to PSV Eindhoven. 
Apparently, Mido refused to pass to the Swede when he came on as a substitute, fuming he hadn't started the game. At the final whistle, Mido even called his team-mates "miserable c****". 
Zlatan responded in typical fashion and said that if anyone was being a c**t, it was him. Mido, as you do, threw a pair of scissors at Zlatan.
10. Team-mate love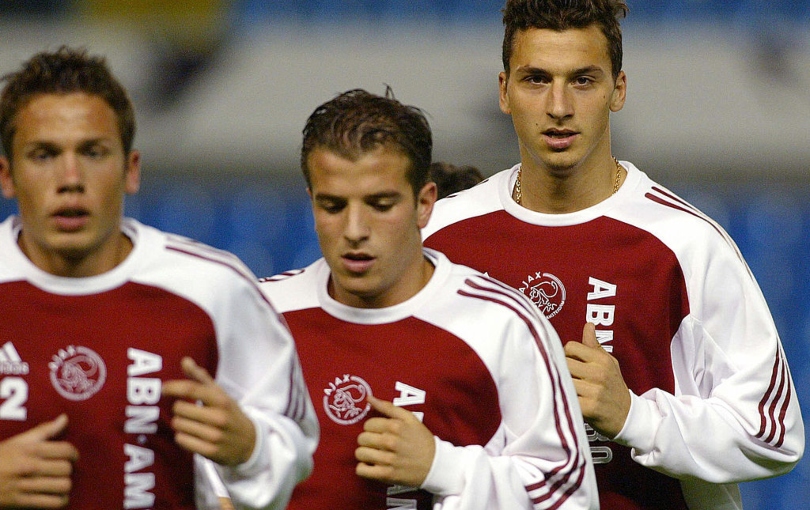 "I didn't injure you on purpose, and you know that. If you accuse me again I'll break both your legs, and that time it will be on purpose."
When Ajax team-mates Rafael van der Vaart and Zlatan Ibrahimovic met in an international friendly between the Netherlands and Sweden, things quickly turned sour between the pair when Zlatan tackled his club captain. 
Van der Vaart injured his ankle ligaments in the process, something he held against Zlatan. Of course, the taekwondo black belt wasn't going to accept the accusation lying down, and shot back with his own remark.
9. Do you want onions with that?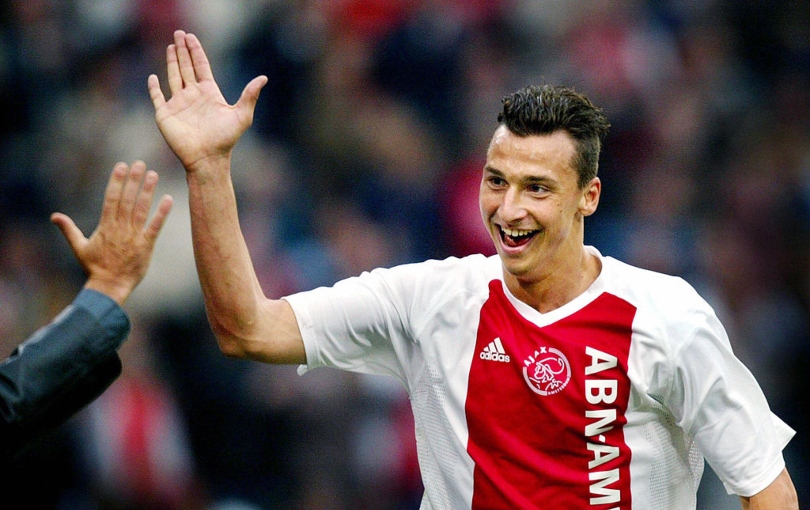 "First I went left, he did too. Then I went right, and he did too. Then I went left again, and he went to buy a hot dog."
Having signed for Ajax in the summer of 2001, Ibrahimovic was quick to establish himself in the Dutch capital at the Amsterdam tournament, a series of prestigious friendlies. 
This quote refers to him playing against Liverpool, where he twisted the blood of Reds defender Stephane Henchoz.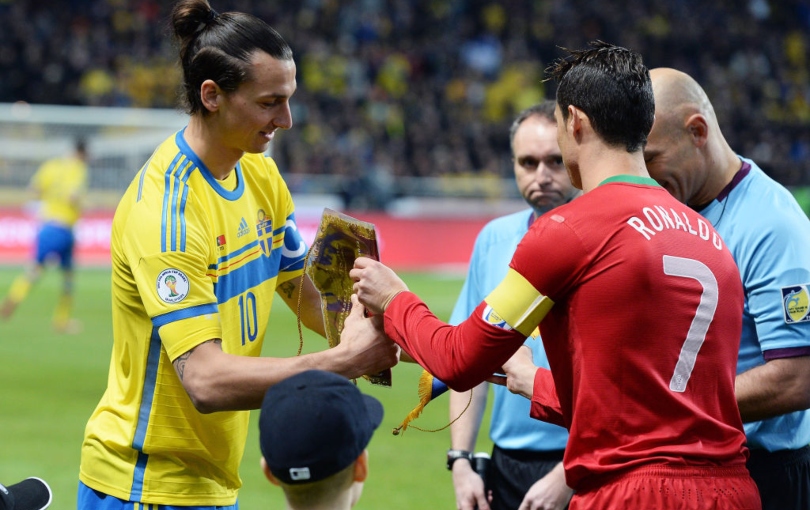 "Only God knows… You're talking to him now."
Before a World Cup play-off clash with Portugal in 2013, a reporter had asked Ibrahimovic what the outcome would be. Based on this, you'd have expected him to craft a more palatable ending – Sweden lost 4-2 on aggregate.
7. Utility man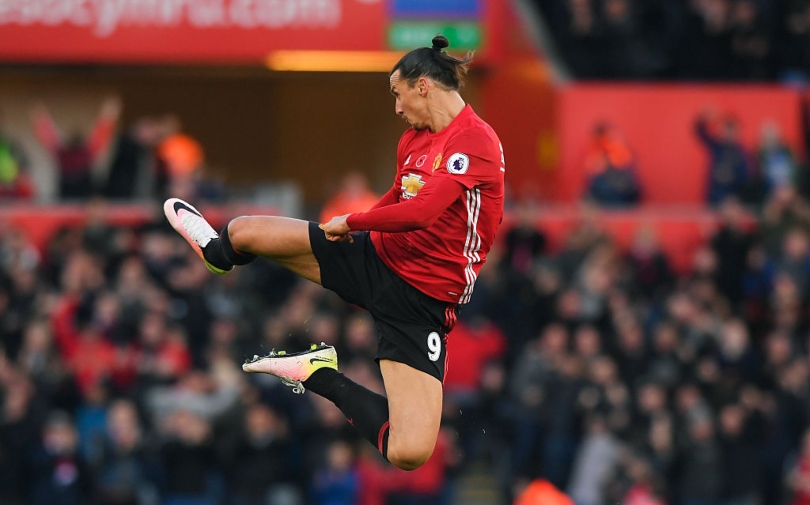 "I can play in the 11 positions because a good player can play anywhere."
Ever the modest player, Zlatan claimed he has the ability to perform at the highest level in a position. Unfortunately for us fans, we never did get to see him don goalkeeper gloves during a Champions League clash, or slot in at left-back to defend a 1-0 lead. Shame. 
6. Not one to make a scene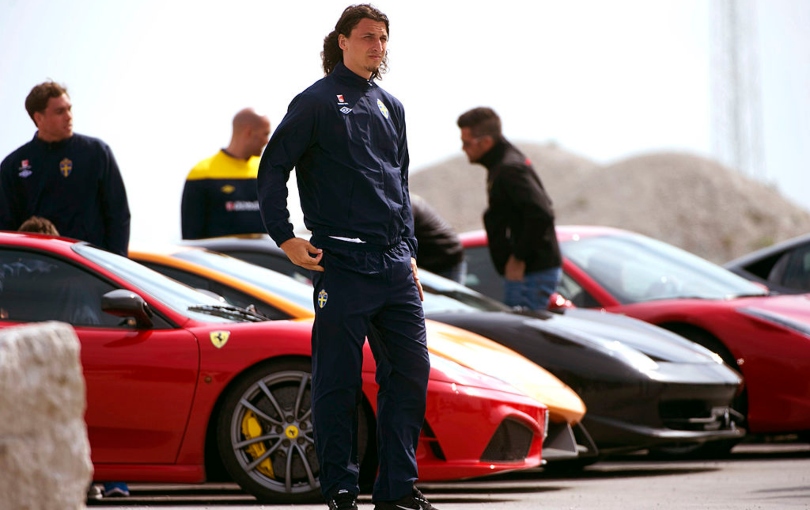 "At Barca, players were banned from driving their sports cars to training. I thought this was ridiculous – it was no one's business what car I drive – so in April, before a match with Almeria, I drove my Ferrari Enzo to work."
Always someone willing to make an entrance, Zlatan has a huge car collection filled with motors manufactured by the prancing horse brand. Rules clearly don't deter him, either.
5. Vitamin C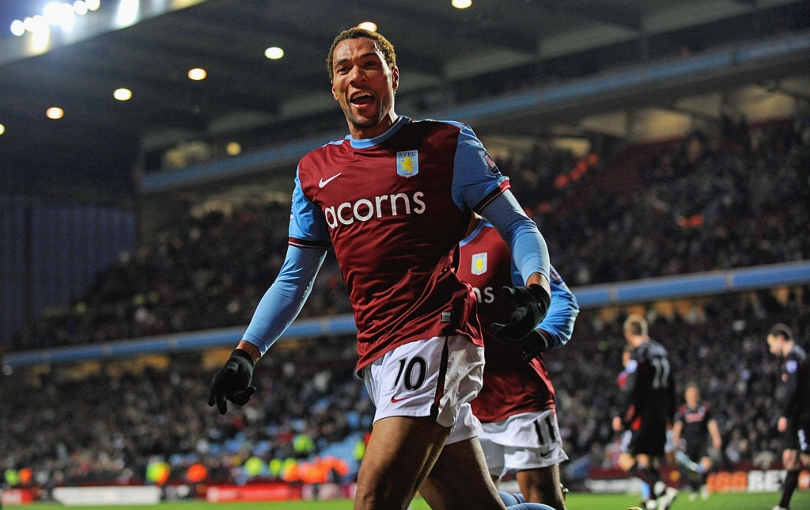 "What Carew does with a football, I can do with an orange."
The players' relative merits may not cause much debate, but when Ibrahimovic heard Norway's John Carew question the need for his tricks and flicks in 2002 the riposte was short and oh so sharp. 
They do have something in common, though: Along with Adrian Mutu, Ibrahimovic and Carew are the only players have scored in European competitions with seven different teams.
4. Sorry EA Sports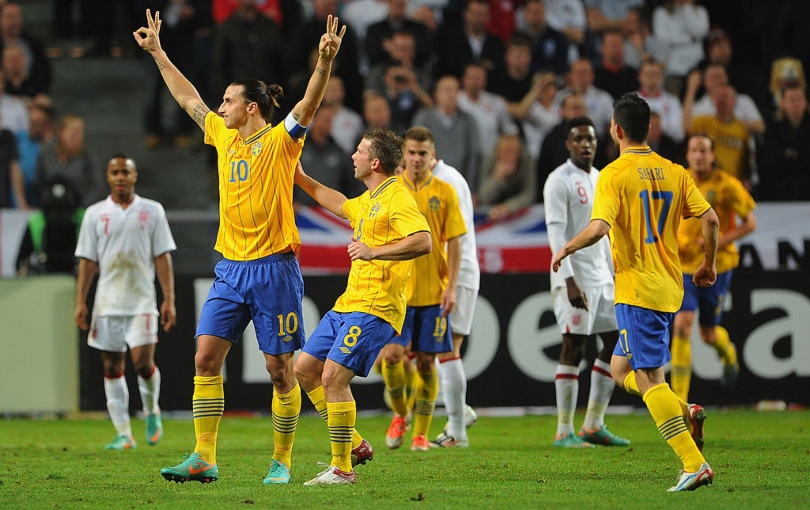 "I don't think that you can score as spectacular a goal as those of Zlatan in a video game – even though these games are very realistic these days."
While at PSG, Zlatan claimed some of the strikes he produces regularly in real life simply cannot be matched on games such as FIFA. To be fair, one of the goals he mentioned was that spectacular overhead he scored against England from an audacious distance, so he can be forgiven. 
3. Turn off the TV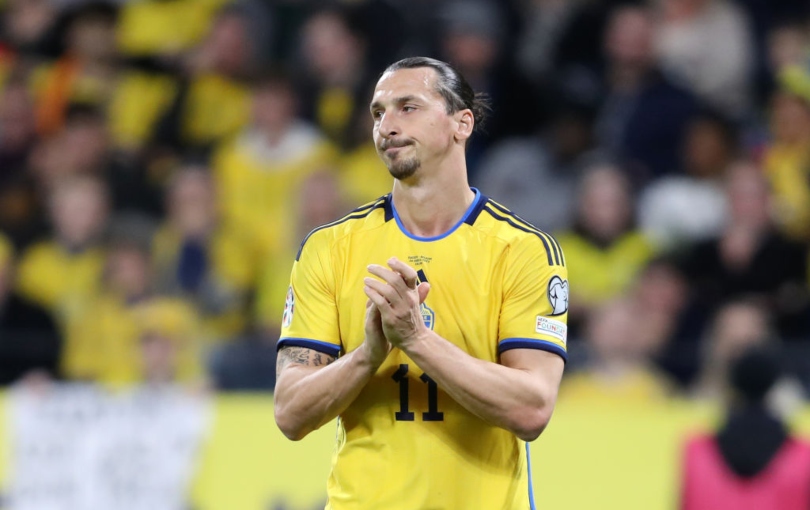 "One thing's for sure, a World Cup without me is nothing to watch."
A parting shot after the dream of captaining Sweden at a World Cup died at the hands of Portugal in a qualification play-off ahead of the 2014 finals in Brazil.
He attempted to reignite his international career and inspire his nation to the 2022 tournament in Qatar, though, with his inclusion in Sweden's qualifiers against Kosovo and Georgia. Officially confirming his comeback to the side almost five years after his initial retirement, Ibrahimović responded to the announcement by simply tweeting "The return of the God".
2. Change of gears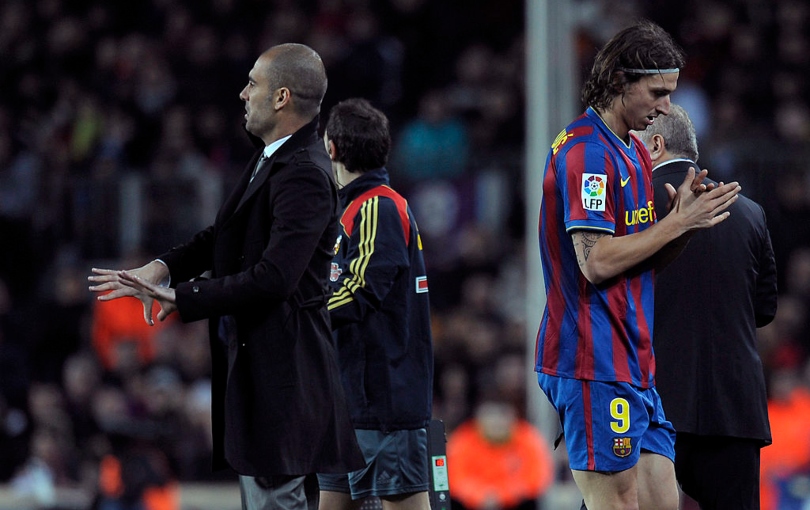 "You bought a Ferrari, but you drive it like a Fiat."
Back to the theme of cars, Ibrahimovic's disdain for Guardiola became even more apparent with this comment on how he was used at Barcelona. Obviously unhappy with being stuck on the right-wing, or even the bench, at Camp Nou, Zlatan demanded the Catalan side allow him to leave for AC Milan after just six months at the club.
1. No auditions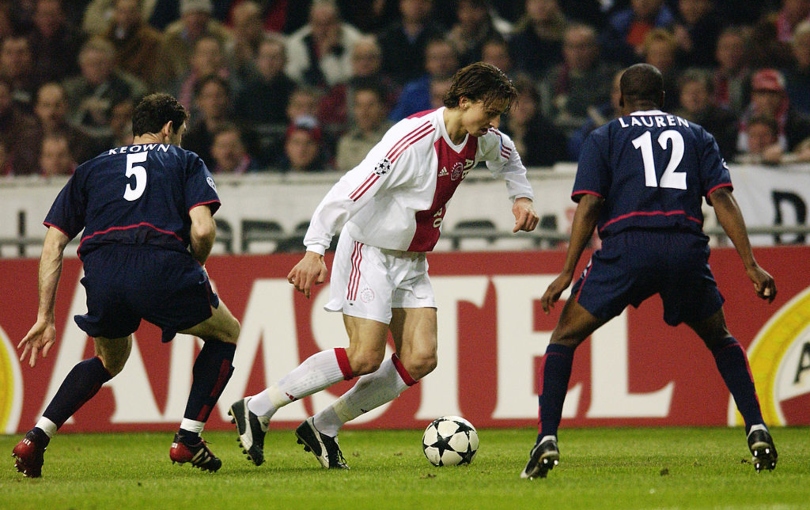 "I was like, 'No way, Zlatan doesn't do auditions', I thought. 'You either know me or you don't and if you don't know me you can't really want me'."
Even as a 17-year-old in 2000, Zlatan took umbrage with the apparently humiliating prospect of a trial with Arsenal in 2000. Granted, he had just managed six appearances for Malmo at such an early age, which also included his first career goal, but his self-confidence has certainly never wavered. 
Another for Arsene Wenger's long list of 'players I almost signed'.
Thank you for reading 5 articles this month* Join now for unlimited access
Enjoy your first month for just £1 / $1 / €1
*Read 5 free articles per month without a subscription
Join now for unlimited access
Try first month for just £1 / $1 / €1