Any fears that its close proximity to the 70.3 World Championship could dilute the fields at the inaugural PTO Asian Open have been well and truly dispelled judging by the men's line up which has just been announced.
For all of the top seven in the PTO world rankings will line up in Singapore on Sunday 20 August – headed by Norwegian pair Kristian Blummenfelt and Gustav Iden, the reigning 70.3 and IRONMAN World Champions respectively.
Popular Stories Right now
Blu looking to win it all
Olympic champion Blummenfelt – who will embark on a whirlwind trip of three races across two continents in ten days as he competes in the Olympic test event in Paris on 18 August, followed by the PTO Asian Open two days later before he returns to Europe for the IRONMAN 70.3 Worlds in Finland on 27 August – has been very clear that he is travelling to win.
He said: "I want to race the best athletes, when the prize fund is high and it's all on the line. That is exactly what it's like in a PTO Tour race, so the PTO Asian Open is another great opportunity for me to perform and as I've said many times before, I love to win and I hate to lose."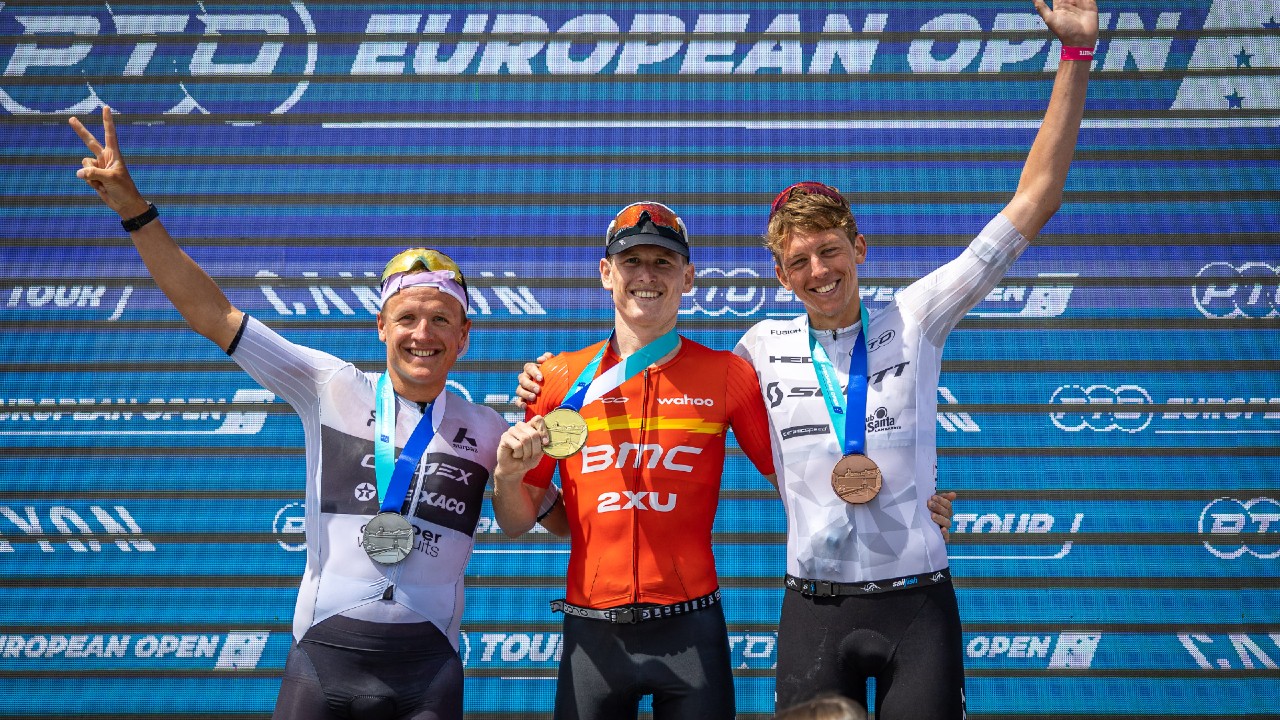 Taking him on will be #3 ranked Magnus Ditlev following the Dane's astonishing performance in winning Challenge Roth for the second year in succession and in a record time.
But both Blummenfelt and Ditlev were beaten in the PTO European Open in Ibiza in May by Max Neumann – and the Aussie is confident of a repeat.
He said: "The win in Ibiza was definitely the biggest of my career to date, so having another opportunity to back it up in Singapore against all the best athletes in the world is one I'm looking forward to.
"I think freshness is key and not over racing and not over training. It's a very hard thing to master, but I've not raced since Ibiza and put in some solid training blocks in Australia, similar to what I did ahead of that win."
Laidlow looking to return
Last year's Kona runner-up Sam Laidlow will also be in the mix providing he has recovered from the calf tear he sustained in that Roth race.
Writing on Instagram, he said: "My calf is healing up real nice and I'll be looking to race in Singapore, IMWC in Nice and then a few more Challenge Family races to round out the season."
Rounding out the top seven are American duo Sam Long and Ben Kanute.
The other names announced so far for what will be a 20-strong field – 10 fewer than both the European and US Opens – are Daniel Baekkegard, Aaron Royle, Pieter Heemeryck, Florian Angert, Jason West, Bradley Weiss and Denis Chevrot.
Two more automatic qualifiers will be confirmed in due course and four wildcard selections will also be added this Friday.
The women's field looks incredibly strong too, full details on that here.
PTO Asian Open Start List – Men
1. Kristian Blummenfelt (NOR)
2. Gustav Iden (NOR)
3. Magnus Ditlev (DEN)
4. Sam Laidlow (FRA)
5. Max Neumann (AUS)
6. Sam Long (USA)
7. Ben Kanute (USA)
8. Daniel Baekkegard (DEN)
9. Aaron Royle (AUS)
10. Pieter Heemeryck (BEL)
11. Florian Angert (GER)
12. Jason West (USA)
13. Bradley Weiss (SA)
14. Denis Chevrot (FRA)