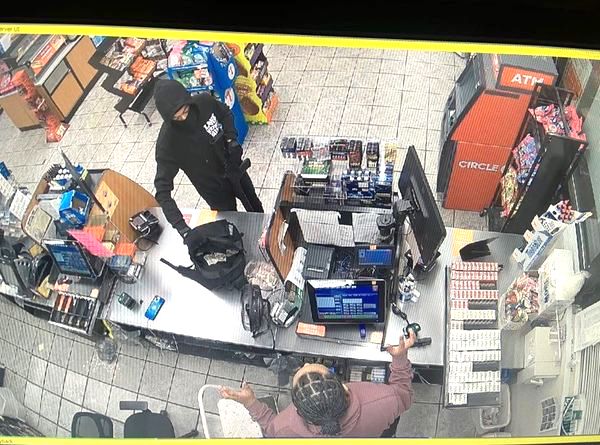 A "light-skinned" man dressed in all black and carrying an AR-15-type rifle held up the Crosstown Road Circle K convenience store early Monday and escaped with $100 in cash, according to Peachtree City Police.
The robber was last seen "heading towards the Wendy's parking lot around 2 a.m.," police said.
The department issued a "be on the lookout" notice later Monday on its Facebook page:
BOLO: Armed Robbery at Circle K Convenience Store
On Monday, July 24th, 2023 at approximately 2:01 a.m., an armed robbery occurred at the Circle K convenience store located at 1001 Crosstown Drive.
A thin-built light skinned male, approximately 5-feet-08-inches tall, wearing all black with a black face covering pointed an AR-15 style rifle at the clerk and demanded money from the cash registers.
The suspect left with approximately $100 in stolen cash and was last seen heading towards the Wendy's parking lot around 2:02 a.m.
If you have information that could be beneficial to this investigation please email Sgt. Brad Milstein at bmilstein@peachtree-city.org.