The glory of Adele begins with '19'. Her debut studio album, named after the age she was during its production and release, celebrates its 15th anniversary this year.
Winning a Grammy earlier this month for Best Pop Solo Performance for 'Easy on Me' amongst incredible competition from artists such as Doja Cat ('Woman'), Lizzo ('About Damn Time') and Harry Styles ('As It Was'), what better way to celebrate her artistry than to take a trip down memory lane to the album that gave her, her first Grammy win '19'.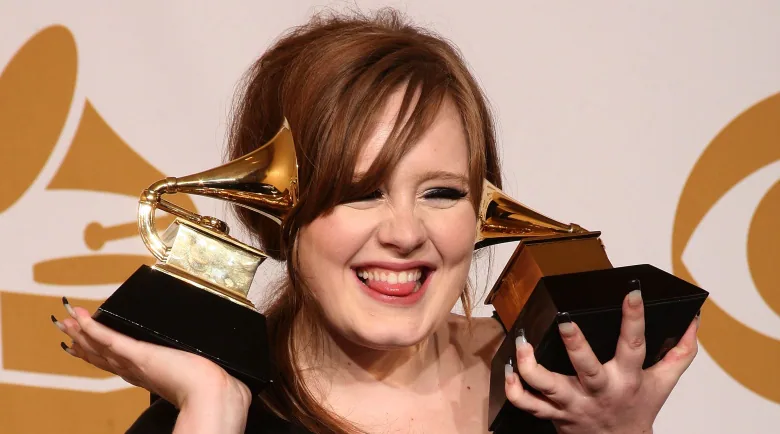 I was 7 when the album came out, and being born to a Chinese immigrant family meant that the house was always thrumming with the golden age of Cantopop, with the likes of Anita Mui, Leslie Chung, Priscilla Chan and Andy Lau playing out of our boombox at any given moment. Of course, that changed with Adele.
Music is universal, it connects people beyond language, and the nostalgic love and heartbreak of '19' resonated especially with my mum. So during the intermission between Anita Mui and Andy Lau, my mum would play Adele and I fell in love with her music as well, though my mind was unable to connect with the lyrics and meaning at the tender age of 7, the long languishing melody of the piano of 'Hometown Glory' and Adele's full-bodied jazzy blues sweeping me off my feet.
In an interview with Blues & Soul in 2008, Adele describes the message of the song: "I wrote 'Hometown Glory' on the guitar. […] It was actually the first song I ever wrote from start to finish. It was kind of about me and my mum not agreeing on where I should go to university." She explains that she was stuck between going to Liverpool or staying in London and being with her family, and her mum wanting her to spread her wings and go to Liverpool. So 'Hometown Glory' becomes a song that "cherish(es) the memories–whether good or bad–of your hometown." It's funny then, that I should return to this song at 22, having first moved to Southampton and now to Seoul to study, and feeling the strange detachment but enduring love I have for home and for my family. To go back to the times I would sing 'Make You Feel My Love' to my mum and my grandma in the kitchen while they were busy cooking or dancing to 'Right As Rain' with my sister in the living room.
'19' boasts of Adele's musicality with up-tempo songs such as 'Cold Shoulder', 'Tired' and 'Right As Rain', and then showcasing her soulful vocals with ballads like 'Hometown Glory', 'Melt My Heart To Stone' and 'Daydreamer' before more jazzy songs like 'My Same' and 'Best For Last' pull you into their rhythm. With such a powerhouse debut album, it's without doubt that she would become the household name that she has been for years since breaking onto the scene with style and flair that only Adele could do.
'Chasing Pavements', a single released prior to the full studio album, describes the mournful yearning and heartache that comes with the end of a relationship. Being torn between chasing love you've lost even if it inevitably leads you nowhere, or giving up before it's too late. The song leads in with a gentle drum beat, Adele's voice like-a-friend talking to you about her heartbreak, the melody holding you steady before you're pulled into the grandiose chorus as the strings burst in to form around the question of a futile chase for love or to stop trying. Beyond being an all-round perfect song in both arrangement and vocal artistry, the catchy hook of the chorus ensnares anyone who listens to it. More so that the song is formed from her own exploration of love and heartbreak, it encapsulates and resonates universally the feeling of hopelessness that comes after something has ended.
Over the last decade, Adele has released some of the best music of her generation and while her second studio album '21' cemented her place as a musical genius, '19' remains a love letter to where it all started.
Watch the video for Chasing Pavements here, via Adele on Youtube: