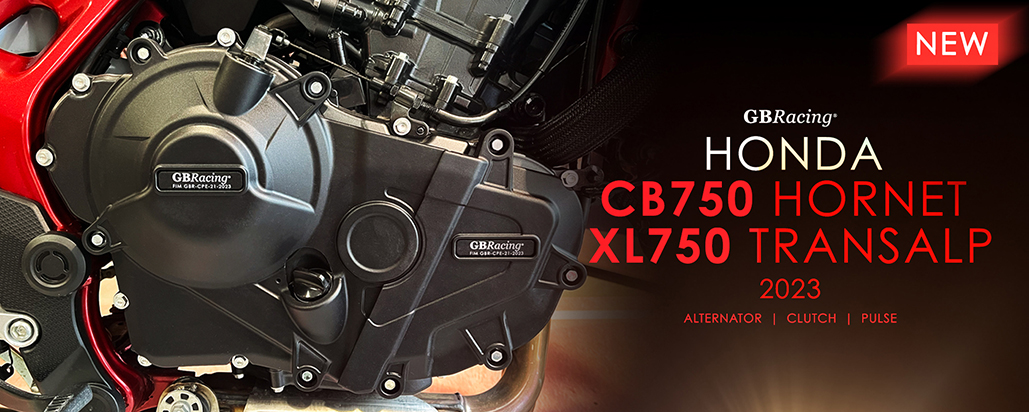 One parallel twin-cylinder 91bhp engine, two very different middleweight motorcycles and three beautifully-designed GBRacing secondary covers, each engineered to withstand the demands of both road and adventure riding.
Honda's 755cc parallel twin-cylinder engine is used in the CB750 Hornet, a street bike received to great acclaim for its value and performance, and the XL750 Transalp, the remake of an adventure classic that has enjoyed five-star reviews from some of motorcycling's most respected media.
And now GBRacing's world class motorcycle protection is available for these exciting motorcycles.
Offering exceptional protection both on and off-road, the alternator cover also extends to protect the water pump.
The pulse and clutch covers have been designed in tandem to provide excellent crankcase coverage and protection, with the overlap between the two covers carefully calculated to minimise potential damage and to limit the ingress of dirt and gravel in the event of an off-road fall.
The clutch cover also features protection to the oil level check together with the facility for easy lock-wiring for extra safety or racing purposes.
GBRacing secondary covers remain as the only protective products to carry FIM product approval with each and every GBRacing component carefully created to meet the very strict requirements and standards.
All GBRacing products are designed and made in the UK and are available to purchase direct from GBRacing or from its official dealers both in the UK and in 40 countries around the world.
PRICES
Honda CB750 Hornet / XL750 Transalp secondary engine protection
(UK prices are inclusive of VAT):
Alternator cover
£96.34 / $123.63 / €100.35
Clutch cover
£95.47 / $122.52 / €99.45
Pulse cover
£78.12 / $100.25 / €81.38
Full cover set
£256.43 / $329.08 / €267.11
For more GBRacing News check out our dedicated page GBRacing News
or head to the official GBRacing website gbracing.eu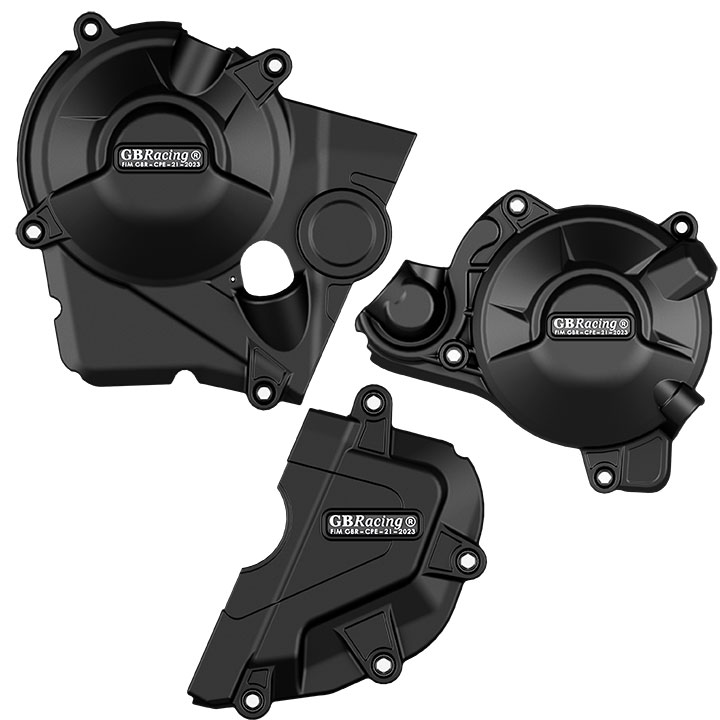 Subscribe to our newsletter
To be updated with all the latest news, offers and special announcements.