In 2023, people saw a revolution in the gaming industry. With the development of games like Final Fantasy XVI, Assassin's Creed Mirage, and Starfield, gaming has definitely evolved over time. However, when we look back at the games that started it all, some of the most iconic features were initially glitches.
America's Favorite Video Today
It was the developers who turned these glitches into the game's USPs and presented them back to the fans. Here is a list of the top ten games that made history with their iconic glitches.
Ten iconic game glitches that became signature features
ADVERTISEMENT
Article continues below this ad
Accidental revolutionary difficulty mechanism
This bug was featured primarily in Space Invaders, an arcade platform-based shooting game released in 1978. In this game, there were serious limitations to in-game hardware due to less technology. As a result, the aliens moved faster if players start shooting them. Although it was a gaming bug, this feature increased the level of difficulty for players in the game. This revolutionary difficulty mechanism would inspire the next generation of shooting games.
Creepers of Minecraft
Creepers in Minecraft were not destined to look the way they do now. Developers of Mojang Studios decided to bring pig-like elements into the game. However, due to a technical glitch, the characters appeared taller than they were supposed to be.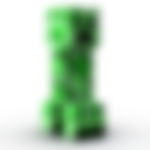 Mojang Studio developers then decided not to fix it but turn them into green color. Creepers are explosive creatures in Minecraft. They became an integral in-game element for the fans. 
Star Siege Tribes skiing
Star Siege is one of the most popular cult FPS games released in 1998. Developed by Sierra, Star Siege offered a multiplayer setup for gamers based on a fictional story set in the 40th century.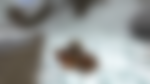 Players found that if they tap the jump button faster while going down a steep slope, their character will go faster than expected. Although such glitches/exploits would have been fixed ideally, developers at Dynamix decided that they would keep it as a new feature. This skiing feature helped Star Siege to advertise itself as one of the fastest FPS games later on. 
Elder Scroll 6: Skyrim's space program
Elder Scroll players are well-known as giants in the gaming community. Their strokes are quite hard for most gamers to replicate. However, what was even more problematic was a game glitch.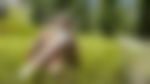 This glitch is linked to the game's physics and makes players float in the air if they are hit by a giant. Bethesda decided to keep this feature as it appealed to fans very much.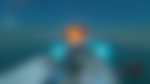 "I am Become Death, Destroyer of Lynels": Fans Hilariously Respond to Zelda:
Tears of the Kingdom Meeting Barbie, Thanks to A Glitch
Warframe's movement system
Like Star Siege's glitch, Warframe players discovered a similar glitch in the game, which allowed players to move really fast with incredible speed. However, developers at Digital Extremes decided that they would support their fans and keep this glitch as a new game element. In this glitch, players found out that they could reach a massive speed by jumping out of their helicopter. Fans named the glitch Zorencoptering.
Silent Hill's Mist
Silent Hill is a survival horror game developed by Keiichiro Toyama. This game received much praise for its many horror-inducing elements, which include the heavy mist in the gameplay. Although Silent Hill's misty gameplay added to its charm, it was actually a hardware issue.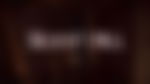 Due to hardware limitations, developers decided to use the mist to reduce pressure on the hardware. However, in the future, this mist made Silent Hill one of the most iconic survival horror games.
Team Fortress' spy class
In Team Fortress, players faced a glitch where they would see the wrong colors attributed to their names. This was an issue, especially when playing as teams. Instead of fixing the glitch, the developers decided to turn it into a new game aspect.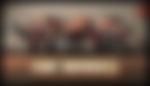 They created a spy class that can deceive the enemy team. Later on, this Spy class became a core feature of the sequel.
Quake's rocket jumping
In Quake, players discovered a weird glitch. In this glitch, they were able to perform a higher jump by shooting a rocket at the ground while jumping. This glitch was later named rocket jumping, which helped players reach new heights in the game. It later became a trend in FPS games.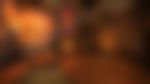 Civilization's aggressive Gandhi
Civilization players are well aware of the game's USP, which is an aggressive Gandhi. Players found that when they switched to democracy, the in-game Gandhi became more aggressive, throwing nuclear weapons frequently. This issue, which was discovered as a glitch later on, became one of the legacy-related aspects of the game. 
ADVERTISEMENT
Article continues below this ad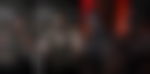 Will There Be a Call of Duty Having Modern Warfare's Task Force 141 Taking On
the Black Ops Characters?
Combos in Street Fighter 6
Street Fighter 6 had a glitch, which became one of the best parts of the gameplay. Initially, players discovered this glitch that stopped attack animations and allowed players to make consecutive hits to the enemy. Capcom developers, instead of removing it, decided to make it a new game element called combos. After Street Fighter 6's discovery, combos became quite a popular feature in video games. 
ADVERTISEMENT
Article continues below this ad
So, which one of these game glitches sparked an interest in you?
Watch this story: Top 5 Best Selling Call of Duty Games of All Time