At this time last year, Michigan football was a program in transition: Head coach Jim Harbaugh was easing back into Ann Arbor after his most serious dalliance with the NFL; three new coaches were combining to fill the vacancies left by defensive coordinator Mike Macdonald and offensive coordinator Josh Gattis, both of whom took new jobs; and incumbent quarterback Cade McNamara was preparing for an all-out competition with former five-star recruit J.J. McCarthy.
There is more continuity this time around as the Wolverines open spring practice this week. Offensive coordinator Sherrone Moore and defensive coordinator Jesse Minter are returning for their second seasons calling plays, and McCarthy is the unquestioned No. 1 after McNamara transferred to Iowa.
Yes, Harbaugh still flirted with the NFL and remains the subject of an NCAA investigation. And yes, co-offensive coordinator Matt Weiss got fired for alleged transgressions at Schembechler Hall. But none of those disruptions take away from the talent on Michigan's roster that should be more than enough to challenge for a third consecutive berth in the College Football Playoff. The on-field product is strong even as the off-field chaos swirls.
Here are the storylines to watch at Michigan this spring: 
Identifying the next pass-rusher
For the second consecutive year, Michigan will enter spring practice without an accomplished No. 1 pass-rusher. The departures of Aidan Hutchinson and David Ojabo following the 2021 season laid the foundation for Mike Morris to climb the depth chart in 2022. And after Morris stated his claim as an early-round pick by amassing 7½ sacks and 37 pressures, the Wolverines need someone new ahead of the 2023 campaign. Morris, who will turn 22 in April, passed on his remaining eligibility to enter the NFL Draft.
While former defensive coordinator Macdonald had the luxury of trotting Hutchinson (14 sacks, 74 pressures) and Ojabo (11 sacks, 43 pressures) onto the field for most of Michigan's obvious pass-rushing opportunities, Minter wasn't afforded the same luxury. Morris was the only Wolverine with more than 4½ sacks last season in what proved to be a legitimate by-committee approach for defensive line coach Mike Elston and graduate assistant Dylan Roney, who works with Michigan's edge rushers. Minter's creative third-down repertoire still produced a higher sack total (37) than a '21 squad (34) that was much more reliant on its stars.
What Michigan fans can expect with Jim Harbaugh's return
RJ Young takes a look at Michigan's team next season and examines the Wolverines' chances of winning the national championship.
In addition to Morris, who projects as a top-100 prospect, Michigan lost fellow edge rushers Eyabi Okie (4½ sacks, 24 pressures) and Taylor Upshaw (1½ sacks, 20 pressures) to the transfer portal, with the former following coach Biff Poggi to Charlotte and the latter joining Deion Sanders at Colorado. The returning rushers include Jaylen Harrell (3½ sacks, 25 pressures), Braiden McGregor (2½ sacks, 12 pressures) and Derrick Moore (two sacks, 14 pressures).
Here's how the pass-rushing rates compare based on statistics from Pro Football Focus (PFF):
Hutchinson — one pressure every 5.7 rushes; one sack every 30.4 rushes
Ojabo — one pressure every 6.9 rushes; one sack every 27 rushes 
Morris — one pressure every 5.9 rushes; one sack every 29.1 rushes
Harrell — one pressure every 8.4 rushes; one sack every 59.7 rushes
McGregor — one pressure every 10.7 rushes; one sack every 51.2 rushes
Moore — one pressure every 8.9 rushes; one sack every 62.5 rushes 
One player to monitor is transfer Josaiah Stewart from Coastal Carolina. Stewart had 12½ sacks over 13 games as a freshman in 2021 and 3½ sacks over 12 games in 2022. 
Shuffling parts along the offensive line
The potential for a widespread rebuild along the offensive line was a legitimate possibility for Michigan, which could have lost four of its five starters from last season. Center Olu Oluwatimi, left tackle Ryan Hayes, left guard Trevor Keegan and right guard Zak Zinter all weighed the pros and cons of entering their names in the NFL Draft.
In the end, Oluwatimi and Hayes were the only players to depart after both starting guards were convinced to return in part by the creation of the One More Year Fund — a crowdfunding effort to raise money for key members of the roster. The campaign, which was organized by Valiant Management Group, a key cog in Michigan's NIL efforts, raised more than $108,000 from over 1,000 donors.
Aside from Keegan and Zinter, both of whom are projected starters in 2023, the Wolverines also return offensive tackles Karsen Barnhart (644 snaps) and Trente Jones (335 snaps) after they split the right tackle job last season. Moore, who doubles as the offensive line coach, will be searching for a new center and left tackle between now and Michigan's opener against East Carolina.
In a move that might reflect skepticism about some of the Wolverines' less-experienced players, Moore raided the transfer portal for three offensive linemen with legitimate playing time under their belts: center Drake Nugent from Stanford logged 1,555 snaps the last two seasons; offensive tackle Myles Hinton, who is also from Stanford, logged 1,136 snaps in three seasons; and guard LaDarius Henderson from Arizona State has played 1,802 snaps dating to 2019.
Some of the underclassmen to watch include center Greg Crippen, guard Giovanni El-Hadi and offensive tackles Jeffrey Persi and Andrew Gentry.
J.J. McCarthy to Cornelius Johnson!
Michigan QB J.J. McCarthy hits Cornelius Johnson for a 75-yard TD against Ohio State last season.
Finding a new starting cornerback
One of the biggest success stories for Michigan's defense last season was the conversion of wide receiver Mike Sainristil to nickelback, a job he won during spring practice and then never relinquished. He finished with the team's second-highest coverage grade among cornerbacks (77.7) and allowed just a single touchdown pass all year. He held opposing quarterbacks to an NFL passer rating of 83.3 to rank third ahead of Gemon Green (98.4) and behind true freshman Will Johnson (66.5) and DJ Turner (68.3), the team's No. 1 corner.
Though Green and Turner declared for the NFL Draft, Sainristil and Johnson are returning to anchor the Wolverines' cornerback depth chart in 2023. The former is expected to continue his role as the top nickel for co-defensive coordinator/defensive backs coach Steve Clinkscale, while the latter elevates to the No. 1 perimeter corner after flashing all the skill and athletic ability that made him a five-star prospect out of high school.
The question Michigan will face in the coming months is who can emerge as the second perimeter corner opposite Johnson. An injury-free campaign in 2022 allowed the Wolverines to navigate the season without testing their depth beyond Clinkscale's preferred rotation. It's unclear how the pecking order would have looked behind Turner, Johnson and Green at the outside positions.
The players expected to compete for playing time could include rising sophomore Kody Jones, two-way player Amorion Walker (wide receiver/cornerback), former three-star prospect Ja'Den McBurrows and four-star freshman Jyaire Hill.
Michael Cohen covers college football and basketball for FOX Sports with an emphasis on the Big Ten. Follow him on Twitter @Michael_Cohen13.
 Top stories from FOX Sports:
---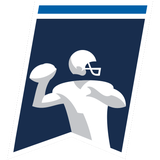 Get more from College Football Follow your favorites to get information about games, news and more
---
---