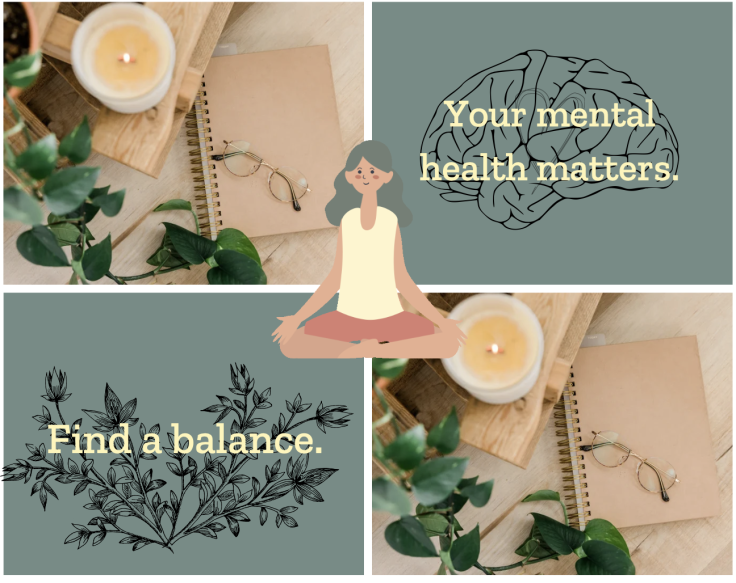 The World Health Organization (WHO) states that one in every eight people, or 970 million people live with a mental health disorder worldwide. Further stating that anxiety and depressive disorders are the most prevalent.
The impact of the COVID-19 pandemic in 2020, saw a rise in people living with anxiety and depressive disorders with estimates of a 26 per cent increase in anxiety disorders and a respective 28 per cent rise in major depressive disorders over a single year.
Often when mental health well-being is considered amongst the workforce, it is related to the employees. But research has found that nearly 50 per cent of CEOs are struggling with mental health issues. This is unsurprising as CEOs are often deemed to be workaholics, facing relentless and extreme stress at the top.
Merete Wedell-Wedellsborg, Adjunct Professor in Leadership at the Institute for Management Development (IMD), observed a significant commonality among CEOs of radiating energy and being driven to be successful. She expressed how "they want to make a difference to their business and in the world".
While having insightful conversations with top leaders during the pandemic, Wedell-Wedellsborg found that many of "these highly charged leaders" confessed to being "not just tired, but tired-to-the-bone, drained, exhausted and barely able to go on".
The IMD also reported a failure in CEOs to manage self-care for themselves during the pandemic. As "CEOs were simply unprepared for the new levels of VUCA (volatility, uncertainty, complexity and ambiguity) brought on by the pandemic".
Furthermore, the research found that in their careers, 50 per cent of CEOs are experiencing feelings of loneliness, of which 61 per cent also feel it restricts their performance. The challenges of leadership carry many different responsibilities.
CEO of SVC Solutions Amanda Coulson, shared her story on how to support mental health and wellbeing as a leader and the importance of showing vulnerability in her article about leadership and resilience.
In her article, Amanda expressed her feelings about being in a leadership role and how "having to run a business comes with many different responsibilities". She states how you have to consider other people and the continuation of the business in a "new world of work" coupled with the "challenges that most CEOs are having right now" can be "incredibly hard".
She further added that this can be "from cash flow and staffing to keeping up with day-to-day issues, there are many challenges that we find ourselves dealing with". She also asked: "What if the leader is struggling? Can you show vulnerability? Is it right to do this?"
Having found the past couple of years "hugely challenging in as much as having to stay resilient", Amanda and SVC "have all dealt with the impact of COVID-19" which is "enough for anyone to have to deal with". She goes on to say how showing vulnerability helped her deal with the challenges she encountered and that "it's okay to not be okay all the time."
The CEO of SVC expressed that sharing feelings and getting support is a "big step forward", with caring for your well-being being "paramount to being able to perform at your best and to give the support to your team and the people around you".
However, there remains a stigma attached to mental health and with the pressures faced by CEOs to be practically superhuman, admitting vulnerability may be seen as a weakness. A groundbreaking study by Gordon Simmons, a renowned CEO expert, on the percentage of US CEOs suffering mental health issues, found a yearly increase in mental health problems from 12 per cent in 2018 to 31 per cent in 2022.
Gordon Simmons, commented: "The data we've collected is both eye-opening and concerning. CEOs are often perceived as strong and unflappable, but this research highlights their susceptibility to mental health struggles. It's crucial for companies to acknowledge and address this issue to ensure the well-being and productivity of their leaders."
Management Consultants, Horton International, outlined how CEOs can lead with vulnerability. This includes creating a space for conversation by being able to ask for help. In addition, companies should also normalise mental health awareness, by talking about mental health and the acknowledgement of issues.
Horton International also outlined the importance of providing mental health first aid, by offering support, which in return will reduce the stigma attached to mental health and develop a nurturing culture, with training for employees and leaders on how to self-manage and prioritise their self-care and well-being at each level throughout the business organisation.
This article is copyrighted by International Business Times, the business news leader