Cloud storage still the biggest project planned in data storage in 2023, with disaster recovery the most important area in data protection cited by TechTarget/Computer Weekly survey respondents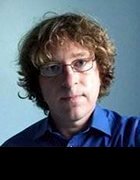 By
Published: 18 Apr 2023 13:46
Public cloud storage deployments are by far the biggest storage priority for organisations in the UK and Ireland in 2023, with 32% declaring their intention to deploy it in the next 12 months.
Meanwhile, 37% named disaster recovery as their top data protection-related project for 2023.
That's according to respondents to the TechTarget/Computer Weekly IT Priorities Survey for 2023, conducted in late 2022, which asked about spending plans and projects for this year.
The research questioned 156 technology decision-makers in the UK and Ireland. Of these, 30% were IT managers and 33% were senior IT leaders such as C-level and directors. Industries represented include education, financial services, healthcare, government and internet providers. The biggest proportion (32%) worked in companies of between 1,000 and 10,000 people.
Despite its prominence, cloud storage has lessened as a priority since last year, when it was top of the list of storage projects for 42%.  
Traditional storage is not dead, it seems, with storage area network deployments indicated as a priority project by 16% of respondents to storage-related questions. Behind that came software-defined storage (11%), network-attached storage (11%), flash storage (11%) and hyper-converged infrastructure (10%).
Also of interest in data storage in terms of much-talked-about subjects is that 6% said they plan to deploy object storage, while 5% plan to roll out computational storage.
When asked specifically about data protection, 37% listed disaster recovery (DR) as a top project priority, followed by data governance, risk and compliance (23%), ransomware protection (19%), data archiving (19%) and virtual machine (VM) backup (18%).
Meanwhile, of interest and in keeping with the push to cloud is that 16% plan to deploy backup as a service. Also, 6% plan container backup deployments and, as evidence it's not dead, 2% plan to deploy tape in 2023.
The big picture backdrop to all this is that 44% of survey respondents said their organisations would increase IT budgets this year – up from 40% in 2022 – while the same percentage (44%) described themselves as "cloud-first", with DevOps as the predominant mode of application development.
All of this comes as data volumes are increasing, which is driving investment in data management, backup and security. The result is that artificial intelligence (AI) and such forms of automation are increasingly being looked to as means of keeping up with complex environments.
When asked about infrastructure investment plans, hybrid cloud came top, indicated by 34% of respondents. Containers and container management – which would include container storage and backup provisioning – was third on the list, with 18% saying it would be a 2023 priority.
While security and risk is the technology area drawing the keenest attention – 51% gave it as their main area of focus – cloud, infrastructure and operations (which includes storage and backup) came in second at 45%.
With the upsurge of ransomware threats, cyber security has understandably become more important, and 57% of respondents said that was the case. Cloud – including cloud storage – was the second most important in terms of increased focus.
When asked what technology areas had become significantly more important in the past two years, cyber security was top (63%, a 14% increase on 2022), cloud came second (44%, +13%), while data management and governance has seen a huge upsurge (41%, +57%).