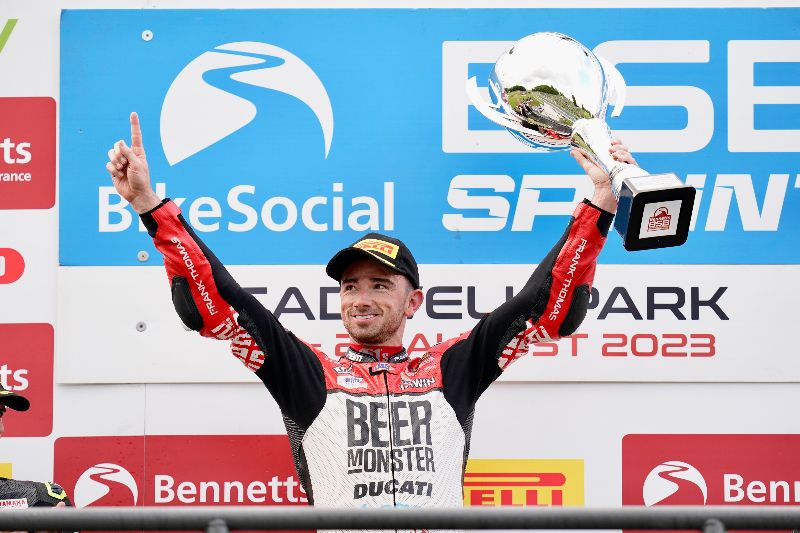 Glenn Irwin was victorious in his 200th Bennetts British Superbike Championship race, winning the BikeSocial Sprint Race at Cadwell Park, holding off the hard-charging Yamahas with just 0.472s separating the top four to reduce the deficit at the top of the standings to 19.5 points.
At the start of the race, Ryan Vickers had initially led the pack, but Irwin was instantly on the attack and he claimed the lead ahead of the LAMI OMG Racing Yamaha rider and Leon Haslam as the trio made the best of their front row starts.
As Irwin maintained his lead, Kyle Ryde had moved into third place with Jason O'Halloran just adrift. Haslam was forced to retire from the race with a technical problem on lap three, ending his hopes of a podium return at Cadwell Park prematurely.
Vickers made a move at Charlies for the lead on the eleventh lap, but Irwin wasted no time in regaining the position and by Park, he was back ahead on the BeerMonster Ducati.
The leading trio had a slight edge, but in the final stages of the race, O'Halloran had closed back in on his rivals ahead of him.
Ryde snatched second from Vickers on the final lap with a move on the brakes into Park, but Irwin had just enough on the dash to the chequered flag to claim victory in his milestone 200th Bennetts BSB race by just 0.118s.
O'Halloran had been closing in, but he had to settle for fourth on the McAMS Yamaha with championship leader Tommy Bridewell claiming fifth place as his lead in the standings was reduced to 19.5 points ahead of tomorrow's two races.
Lee Jackson was sixth for the Cheshire Mouldings Kawasaki team, just ahead of Christian Iddon who maintained his position ahead of FHO Racing BMW Motorrad Team pairing Josh Brookes and Peter Hickman. Jack Kennedy completed the top ten for the Mar-Train Yamaha team.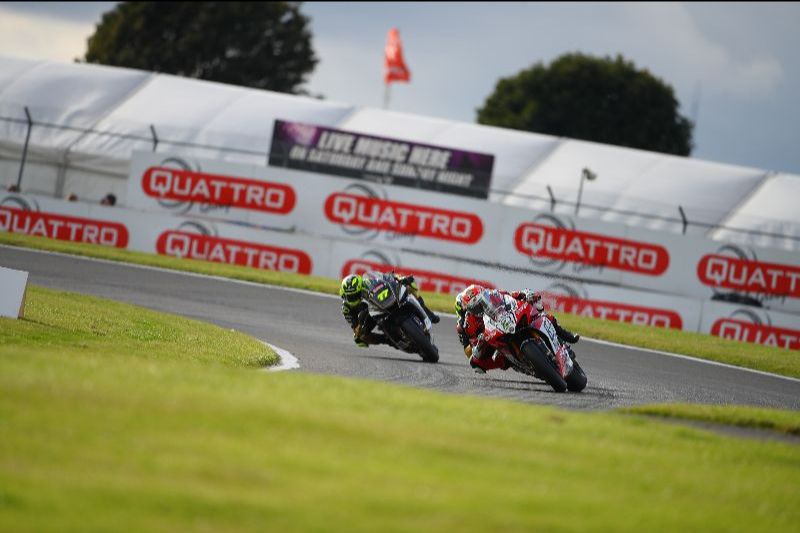 Bennetts British Superbike Championship, Cadwell Park, BikeSocial Sprint Race result:
Bennetts British Superbike Championship standings:
Tommy Bridewell (BeerMonster Ducati) 274
Glenn Irwin (BeerMonster Ducati) 254.5
Jason O'Halloran (McAMS Yamaha) 224.5
Kyle Ryde (LAMI OMG Racing Yamaha) 224
Leon Haslam (ROKiT BMW Motorrad Team) 201
Lee Jackson (Cheshire Mouldings Kawasaki) 195.5
Ryan Vickers (LAMI OMG Racing Yamaha) 189
Josh Brookes (FHO Racing BMW Motorrad Team) 186
Christian Iddon (Oxford Products Racing Ducati) 168
Jack Kennedy (Mar-Train Racing Yamaha) 116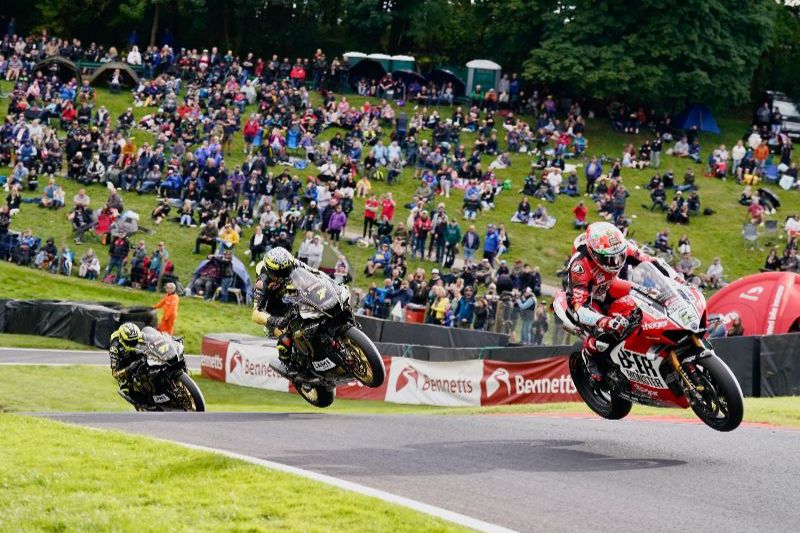 Glenn Irwin
BeerMonster Ducati
"It has been a good day for us, especially with that being my 200th BSB race so it felt really good to win.
"It was a really enjoyable race, I knew I needed to get a good start and dispose of Leon quite fast. I felt the lap time came quite easily but I tried to win the race at the slowest possible pace. I slowed the pace up with the stop, go tactics as I knew a manoeuvre could come anywhere here.
"All that matters is getting those points back on Tommy in the standings and I am so grateful for this win.
"I have worked hard and that was a high pressure race, but we work hard behind the scenes, so it was nice to get my first win at Cadwell Park in my 200th race."
For more info check out our dedicated British Superbikes News page
Or visit the official Bennetts British Superbike Championship website www.britishsuperbike.com