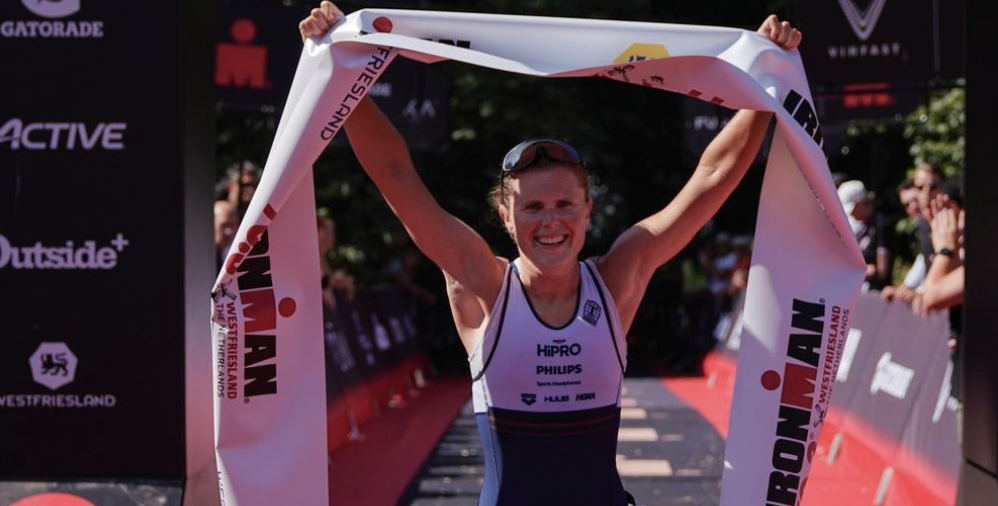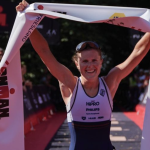 She won Ironman 5150 Westfriesland (Age Group only, ed.) last weekend, but Dutch Suzanne Brummel experienced a remarkable situation, to say the least. After her swim, the organization thought it was impossible for a woman to come out of the water so fast and as the second athlete overall, so she was initially stopped by the organization. She was even detained before it dawned on the organization that Brummel – who has a history as a professional swimmer – was indeed a participant in the 5150 and thus not a straggler of the previously started 70.3.
"The thought that I would be a straggler because I'm a woman: they apparently expected men first. We literally had different color swim caps, so how is this possible?" said by Brummel. Once on the bike, the race didn't get any better for the athlete supported by Canyon: she was misdirected three times and then had to deal with someone from the organization who indicated that he didn't know where the course was going either.
Brummel said that she experienced many other unpleasant things during the race, but does not want to elaborate on them because she is not a big fan of negative reporting. "But this was just really not okay in terms of organization and I think that can be named."
Brummel nevertheless won the race in a time of 2:15:52, more than twenty minutes faster than Rianne de Haan, who finished second. Poland's Malgorzata Szpakowska finished third but was nearly 25 minutes behind Brummel.
Ironman Westfriesland received enormous criticism last weekend anyway. Over a hundred people – athletes and spectators – became unwell due to the heat and the organization did not take measures against the heat. The race was in the news nationwide.
Triathlon Today – Your News, Our Passion
Newsletter

Subscribe here to receive our weekly newsletter with our most popular news!