Infinix has announced that its Note 30 5G smartphone will launch in India under INR 15,000. The phone is launching on June 14.
The Infinix Note 30 5G features what the company calls bypass charging. When the phone is being used while charging, the phone automatically splits the incoming power and can send 30% of it directly to the motherboard with the rest going to the battery. Beyond a particular battery percentage (30% by default), the charger can send power directly to the motherboard while bypassing the battery. This prevents the phone from running warmer during use, such as while gaming.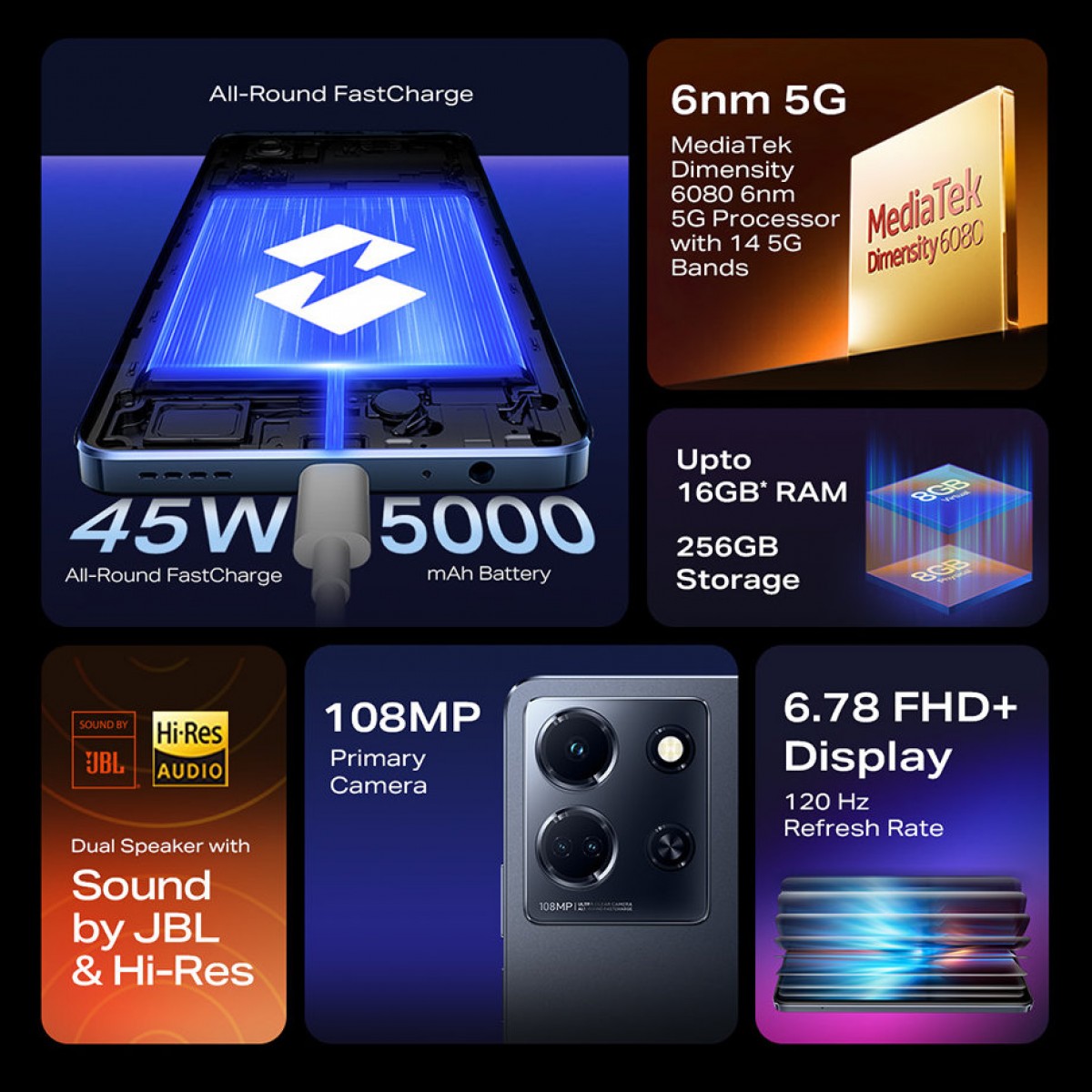 The Note 30 5G features 45W fast charging for its 5000mAh battery. Infinix claims the phone can go from 1% to 75% in just 30 minutes. The battery is designed to endure 1000 charge/discharge cycles. After 1000 cycles, the battery can still retain 80% of its capacity, which the company claims provides approximately 3 years of use when charged once daily.
Other features include MediaTek Dimensity 6080 processor, up to 16GB RAM and 256GB storage, 6.78-inch FHD 120Hz display, 108MP primary camera, and JBL tuned speakers.