Story highlights
NCERT also pulled out chapters like the 'Central Islamic lands', 'The Industrial Revolution' and 'Confrontation of cultures' from Class 11's history textbook 'Themes In World History'
 
Chapters based on the Mughal empire have been chucked out from the history syllabus of Class 12 students studying in CBSE and UP boards of India, as per reports by various media outlets.
The country's top advisory body for Centre and state on school education, NCERT, has reportedly revised the history syllabus and removed the chapters titled 'Kings and Chronicles' and the 'The Mughal Courts' from the medieval History textbooks of CBSE for Class 12, said a top official.
The revised class 12 history textbooks of NCERT will be adopted by the government schools in the Indian state of Uttar Pradesh in which the chapters on Mughal courts have been reportedly deleted.
Dinesh Prasad Saklani, Director of NCERT strongly denied the claims that chapters on Mughals were dropped.
"It's a lie. (Chapters on) Mughals have not been dropped. There was a rationalisation process last year because due to COVID, there was pressure on students everywhere…Expert committees examined the books from std 6-12. They recommended that if this chapter is dropped, it won't affect the knowledge of the children and an unnecessary burden can be removed…The debate is unnecessary. Those who don't know, can check the textbooks…" he said.
"We are working as per NEP (National Education Policy) 2020. This is a transition phase. NEP 2020 speaks of reducing the content load. We are implementing it. NCF (National Curriculum Framework) for school education is being formed, it will be finalised soon. Textbooks will be printed in 2024 as per NEP. We have not dropped anything right now," he added.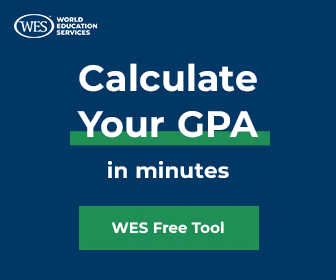 In the chapters currently under discussion, the students were taught about "Akbarnama" (the official chronicle of the reign of Akbar) and "Badshah Nama" (chronicle of the Mughal Emperor Shah Jahan), the composition of manuscripts, capitals and courts, Mughal rulers and their empire.
"We teach our students using NCERT books…whatever is there in the revised edition will be followed," said Deputy Chief Minister Brajesh Pathak.
Additional Chief Secretary (basic and secondary education) Deepak Kumar earlier said, "We follow NCERT books and whatever is available in the revised edition, we will follow it in state schools from 2023-24 session."
Similarly, chapters like the 'Central Islamic lands', 'Confrontation of cultures' and 'The Industrial Revolution' were also reportedly removed from the history textbook of Class 11 titled 'Themes In World History'.
Meanwhile, NCERT has also revised class 12 Political Science books, pulling out chapters like 'Rise of Popular Movements', which is about the Socialist and Communist parties' rise in India and 'Era of One-Party Dominance', which talks about the rule of Congress in the post-independence era.
WATCH | ChatGPT catches CBSE attention; India's National Exam Board adds ChatGPT in list of unfair means
NCERT's senior official said that they will implement the revised syllabus this year (2023-24). Speaking about the changes, Maharishi Patanjali Vidya Mandir's principal Alpona Dey earlier said, "NCERT books are being updated as per the provisions of the new National Education Policy (NEP)-2020. New content is being added by removing topics that have become irrelevant. Changes in the syllabus were made from time to time which was a good thing."
A lot of these changes in the syllabus were announced in 2022 when CBSE was rationalising its syllabi for students in April.
In a note, the NCERT listed the changes and said, "The content of the textbooks has been rationalised for various reasons, including overlapping with similar content in other subject areas in the same class, similar content included in the lower or higher classes on the same subject." 
(With inputs from agencies)
You can now write for wionews.com and be a part of the community. Share your stories and opinions with us here.
WATCH WION LIVE HERE