Back in May, Fender finally unveiled John 5's latest signature guitar – the ridiculously sleek Ghost Telecaster, which garnered attention for its rather striking cosmetics.
The hotly anticipated guitar arrived after spending nearly four years in development, and was the subject of much speculation last summer when the new Mötley Crüe guitarist was spied shredding onstage with a prototype.
Its eventual arrival was met with a warm welcome from electric guitar fans, who were understandably taken by the none-more-white aesthetics – fretboard and headstock included – that contrasted nicely with the blood-red pickups and controls.
It certainly sits apart from the models favored by many of John 5's contemporaries, and is indeed one of the most radical interpretations of the Big F's flagship single-cut, which is most often associated with classic colorways and humble electronics.
But, as John 5 explained in the latest issue of the Guitar World, there's a reason for the Ghost's bold and unusual visuals: it was inspired by another notable Fender model that was equally bold and equally unusual.
That guitar was the Supreme/Fender Stratocaster – a highly collectible six-string from 2017 that the Big F designed in collaboration with New York streetwear fashion powerhouse Supreme.
"I have to give credit where it's due," John 5 said to Guitar World. "I once saw and ended up buying a guitar Fender put out with Supreme. I still own it and I think it looks insane."
Serving as something of a spiritual ancestor to the Ghost, the Supreme Strat – which marked one of Fender's most eyebrow-raising collaborations at the time – introduced John 5 to the possibilities of an all-white vibe, a vibe that he specifically wanted to recreate with his signature model.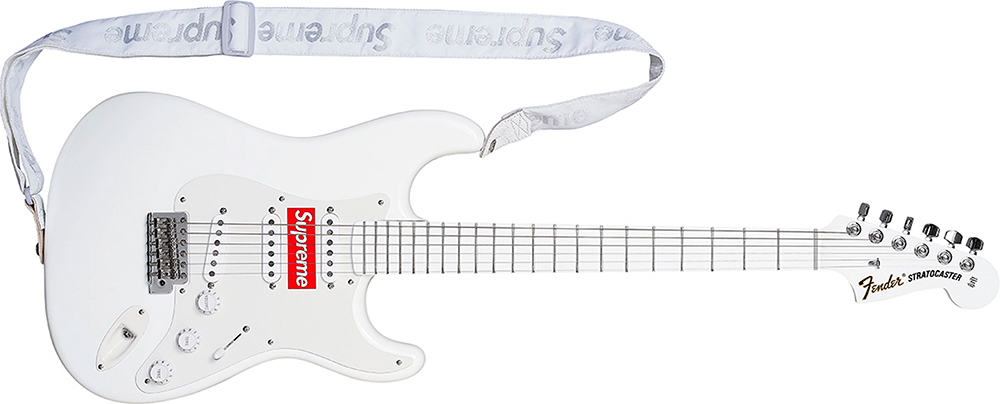 He continued, "When we were starting to work on the Ghost, I said, 'Hey, can we do something like this where the neck and fretboard come completely white?' This is what we ended up with."
But the Ghost goes beyond captivating looks: according to John 5, it's also a remarkably robust bit of kit.
"I'm very proud of this guitar," he reflected. "I insisted on putting it through the wringer first and taking it on tour before the final release. I didn't want anything to go wrong, so I was trying to see if the white paint would wear off or if the toggle might break. 
"The only way to make sure of the quality was to take it out for a few years. I was constantly using it and sweating all over it… nothing happened. This stuff won't break or wear away. It looks and sounds unbelievable and is 100 percent tough. Basically, it's a road guitar."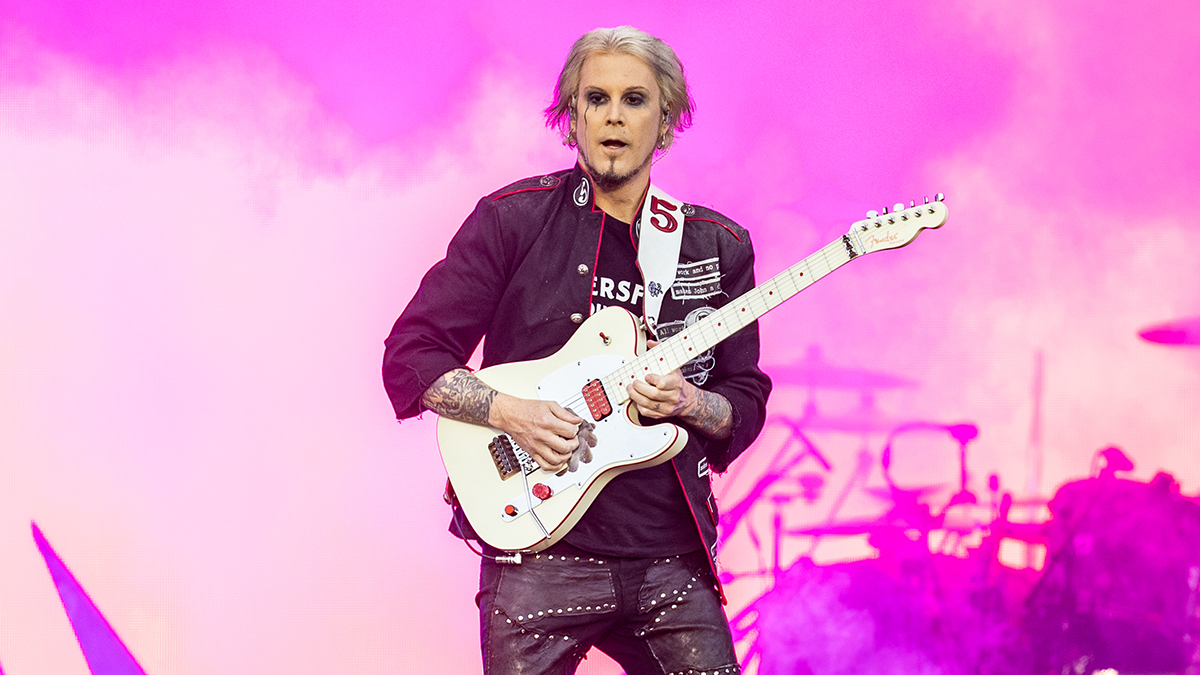 Elsewhere in his interview with Guitar World, John 5 discusses his new position as Mötley Crüe's new guitarist, and likened learning the band's back catalog to learning Mozart.
John 5 is also joined in the issue by bassist Nikki Sixx, who reflected on the personnel shake-up that Mötley Crüe underwent when Mick Mars retired last year due to health reasons.
That shake-up has since turned into a high-profile legal disagreement between Mars and Mötley Crüe. After the former sued the band for conspiring to fire him and accused Sixx of miming on stage – accusations that he denied – Mars then claimed in a Rolling Stone interview his former bandmates were trying to take his legacy away.
To read the full interviews with John 5 and Nikki Sixx, visit Magazines Direct to pick up the latest issue of Guitar World.
Thank you for reading 5 articles this month**
Join now for unlimited access
US pricing $3.99 per month or $39.00 per year
UK pricing £2.99 per month or £29.00 per year 
Europe pricing €3.49 per month or €34.00 per year
*Read 5 free articles per month without a subscription