Image: Foundry
Among Apple's Accessibility features in macOS, Mouse Keys may be the most maligned by those who didn't mean to turn it on. It's easy to turn on while idly playing with the keyboard or when a child or cat is swatting at it without intent. When enabled, Mouse Keys enables part of the keyboard's use or a number pad on an extended keyboard to allow pointer movement.
With macOS Ventura, Apple moved the setting necessary to prevent Mouse Keys from ever unintentionally activating. Here's how to adjust it.
Time to complete:

3 minutes

Tools required: macOS Ventura
1.
Accessibility System Settings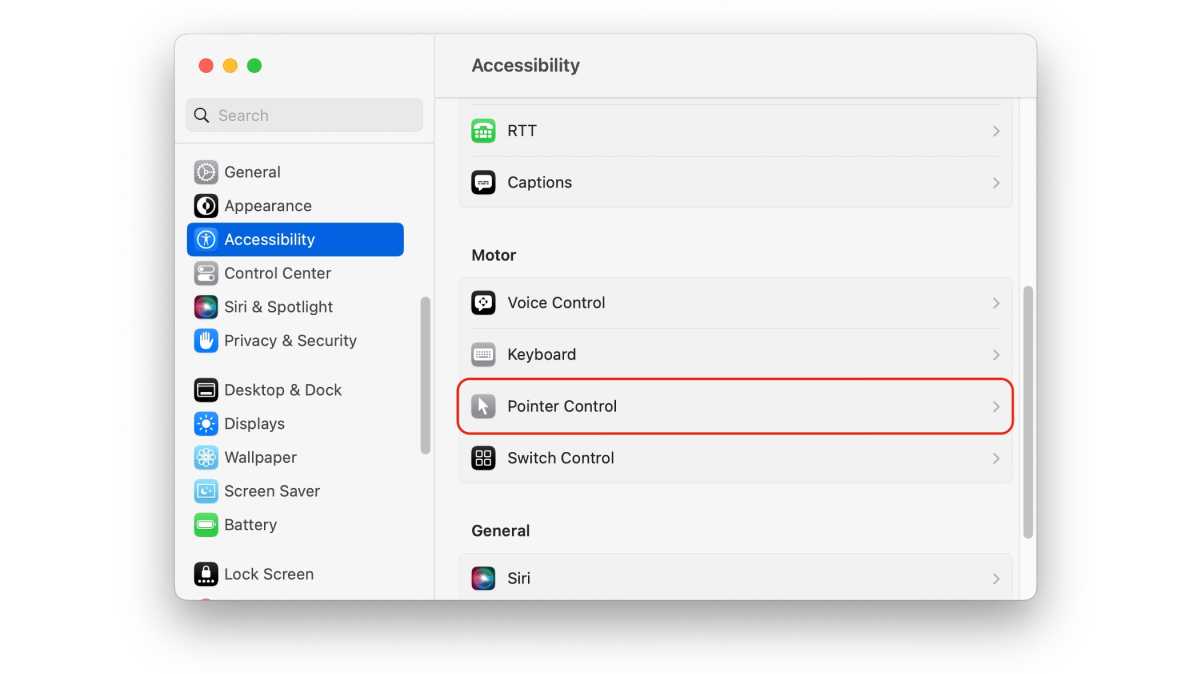 Foundry
Go to  > System Settings > Accessibility > Pointer Control.
2.
Pointer Control > Mouse Keys
Foundry
Click the i (info) button to the right of Mouse Keys. (Clicking Mouse Options just above brings up a speed control setting for an actual mouse.)
3.
Toggle Mouse Keys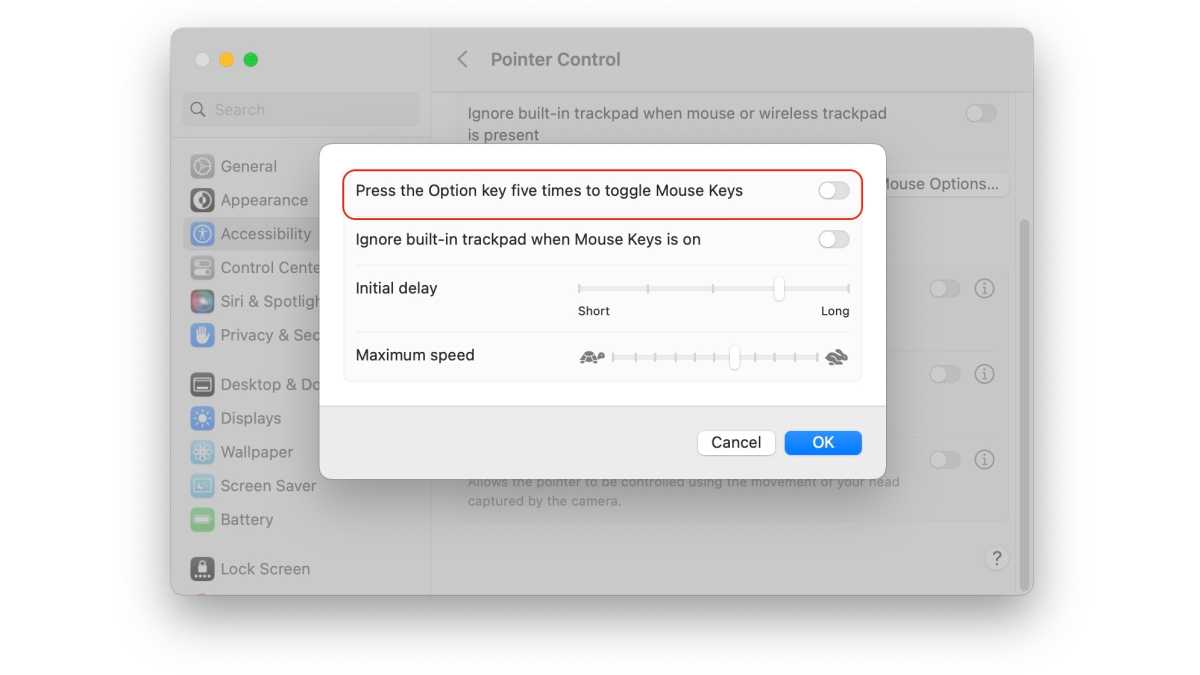 Foundry
Disable "Press the Option key five times to toggle Mouse Keys" if enabled. Then click OK.
With that settings turned off, no accidental Option key presses will make your keyboard behave unexpectedly.
One final piece of advice: In testing out the above steps, it worked as documented. However, not long after, I idly pressed the Option key five times. I went back to the setting above and found it enabled, even though I'd turned it off. Turning it off again this time seemed to block Mouse Keys from recognizing the five presses of the Option key.
This Mac 911 article is in response to a question submitted by Macworld reader Jennifer.
Ask Mac 911
We've compiled a list of the questions we get asked most frequently, along with answers and links to columns: read our super FAQ to see if your question is covered. If not, we're always looking for new problems to solve! Email yours to mac911@macworld.com, including screen captures as appropriate and whether you want your full name used. Not every question will be answered, we don't reply to email, and we cannot provide direct troubleshooting advice.