Interim government means a government in the process of formation, yet to attain its real status or statute. It could also mean a provisional administration that is put into operation for the meanwhile. It is a strange word introduced to Nigeria's political dictionary in 1993 by General Ibrahim Babangida. When it was first introduced, it was apparently to thawart the late Bashorun MKO Abiola's victory in the June 12, 1993 presidential election and therefore rescue the flop, which Babangida's transition to civil rule programme had become. Besides, it was to divide democrats. It was also a booby trap to its beneficiaries who reaped where they did not sow. Chief Ernest Shonekan knew better.
Whether as a military government policy tool or introduced by a civilian or democratic government to save face, it is hut of strawls that is quickly blown away by first gush of strong winds. In today's democratic Nigeria, interim government after a presidential election has been won and lost, certificate of return given to the winner by the Independent Electoral Commission (INEC) after pronouncing the winner, Asiwaju Bola Ahmed Tinubu, President-elects, would be amusement taken too far and nothing, but height of illegality. Afterall, those who disagreed and challenged the result of the election have gone to tribunal to register their displeasure.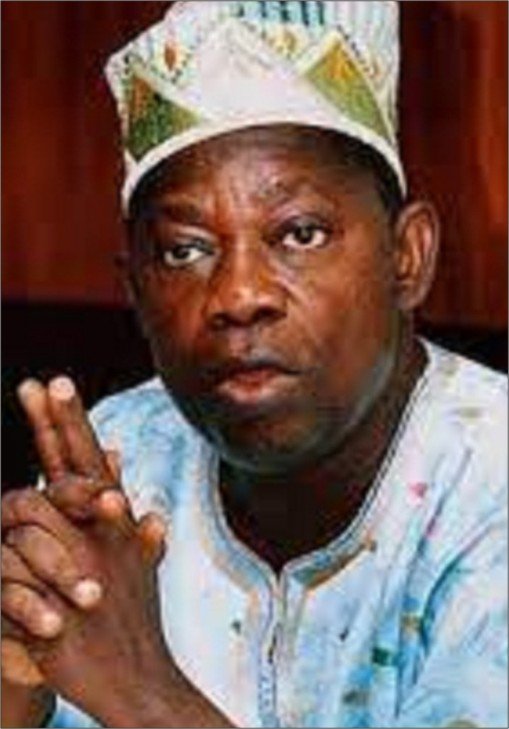 Now, any machination promoted from whatever quarters with devilish intent to truncate Nigeria's growing democracy and foist an illegal administration on the country is late and stale. Recall that Chief Olusegun Obasanjo had earlier called for the cancellation of the presidential election when it did not favour his choice candidate.
Nigeria's only military president, General Ibrahim Babangida, was the habinger of the oddity to the country's political lexicon. He tagged it: Interim National Government. It was a contraption to fool Nigerians and prepare the path for Babangida's return to power on a later date after stepping aside as his unending return to civil rule programme had lost attraction to the people. He annuled June 12, 1993 presidential election won by the late MKO Abiola and faucet of criticism to allow civil rule to reign was opened on him internally and externally by critics of his administration.
That was why he resorted to changing the adjective that proceedes his junta's government. He replaced military (adjective) that preceeds government. That was how Interim replaced military in the tag of his jackboot administration.
Babangida (IBB) was described by fans and admirers as Maradona as they saw the extra-ordinary dribbling acumen and skills of the late Argentine legendary foortballer, the late Maradona, in IBB's devious style of administration. IBB's transition to civil rule programme had exposed his hypocrisy that made observers to cork-a-snork at him. His efforts to escape public riddicule and opprobrium lured him to replace military with interim government. The change of tag did not, in real sense, change anything. He annuled June 12 1993 presidential election believed to have been won by a billionaire business magnate, the late Basorun Moshodi Kasimawo Abiola. Regrettably IBB found out to his chagrin that he had exhausted the contents in his knapsack of tricks and manipulation, hence interim government that observers described as a puppet of IBB. Though, IBB stepped aside, came down from his high horse with many of the officials who ran the military government with him, yet he left what could be called a leash that could be used to pull the interim government to any direction he fancied.
He made a business Egba man, who headed the biggest international firm in Nigeria, United African Company (UAC), Chief Ernest Sonekan, the head of the Interim Government.
He, however, made the late Gen. Sani Abacha the defence minister. Those who saw through the trick of IBB asserted that Abacha was the Halefah, the successor. The National Interim Government was to douse the fire of criticism being poured on IBB internally and externally by those who accused him of overstaying his welcome.
Ernest Sonekan, it should be stressed, had no constituency that entitled him to the high elevated office. He was not a politician and did not contest any elective office in the 1993 elections either.
The man was never a soldier, who saw himself as a member of a junta who could regard barracks as constituency. His head of the National Interim Government, from whatever perspective it is viewed is akin to a house, an edifice that has no foundation. Undoubtedly, the edifice would easily be blown away by winds not to talk of storms.
General Babangida came to power through palace coup in 1985. Earlier, he was part of the Major General Muhammadu Buhari junta that sent the President Shehu Shagari administration packing. Disagreement within the members of the Supreme Military Council bred disloyalty which fostered the coup that saw Buhari arrested and taken alway from the prayer ground on Sallah day.
At the inception of his administration, IBB had promised to quickly return the country to civil rule. As time unfolded and years rolled by, observers accused IBB of being stung by stay put political bees.
Miffed that his subterfuge on transition to civil rule programme had worn thin he introduced policy of two political party system funded by the government. They were: The National Republican Convention (NRC) and the Social Democratic Party (SDP). The presidential election that had Alhaji Bashir Tofa (NRC), and Bashorun Moshodi Abiola (SDP) on the ballot paper was held on June 12, 1993. The National Assembly, governorship and House of Assembly elections had earlier been held, won and lost.
At this point, it should be noted that public anger stampeded IBB to run the June 12, 1993 presidential election. Grapevine was awash that he deliberately left the presidential election unconducted. He wanted the seat for himself. He was planning conversion from military to civilian president. It was alleged that IBB put subtle pressure on the Senate, the Red Chamber, led by Dr. Iyorchia Ayu to adopt him (Babangida) president by affirmation in the Senate. The scheme fell flat on its face. That was why he had no option, but go the wholehog of the transition to civil rule programme by allowing the presidential election to hold.
Most people never knew that IBB deliberately adopted the title president in a military government for a future purpose when he expected that a maniputed Senate would adopt and affirm him president without participation in a presidential election. The Interim Government contraption was not schemed give birth to a full-fledged civilian administration. It was planned and executed to fail. That was why IBB planted the late General Sani Abacha to watch Chief Sonekan and remove whenever he felt Sonekan had served the purpose that made IBB to make him head of the National Interim Government.
Besides, a court of competent jurisiction at a point ruled that Sonekan's headed interim government was illegal.
– Tajudeen Adigun
08039180360
Send Us News, Gist, more… to citypeopleng@gmail.com |
Twitter: @CitypeopleMagz