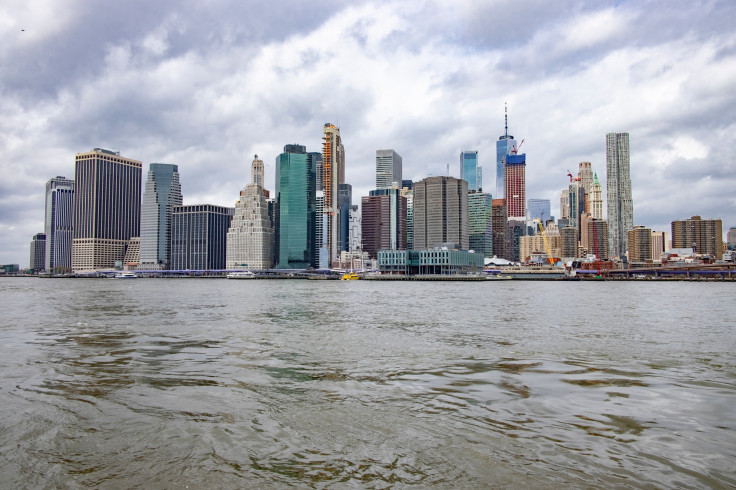 In a significant effort to foster digital innovation and empower small and medium-sized enterprises (SMEs), the Hartree National Centre for Digital Innovation (HNCDI) program has allocated £4.5 million to three leading UK universities.
Cardiff University, Newcastle University, and Ulster University will establish dedicated SME engagement centres, facilitating the adoption of digital technologies and processes by businesses in their regions. These centres will enable SMEs to tap into the expertise of the Hartree Centre, operated by the Science and Technology Facilities Council (STFC), renowned for its capabilities in Data Analytics, Visual Computing, Supercomputing, and Artificial Intelligence (AI).
By using their internal expertise and industry collaborations, the universities aim to facilitate knowledge transfer and exchange, enhancing the efficiency, innovation, and growth potential of UK firms. Through this program, the Hartree Centre will establish a UK network of SME engagement support, integrating cutting-edge digital technologies and skills with existing regional business-led research and innovation networks.
George Freeman, Minister of State at the Department of Science, Innovation, and Technology, emphasised that although the UK has been at the forefront of groundbreaking technologies, there has been a lack of conversion of expertise into practical tools and resources for the broader corporate community.
Freeman highlighted that the Hartree National Centre for Digital Innovation, established with a £172 million investment in 2021, is committed to bridging this gap by offering unparalleled assistance to SMEs utilising emerging technologies. These newly established SME hubs will not only provide local support but also lay the foundation for a comprehensive support ecosystem that spans the entire UK.
Professor Kate Royse, Director of the STFC Hartree Centre, stressed the importance of ensuring widespread support for digital technology adoption across UK businesses. The Hartree Centre SME hubs will significantly enhance local access to these resources, complementing the partner organisations' existing data science and AI expertise. This collaboration will be pivotal in expanding SME networks and assisting more organisations in upskilling and undergoing digital transformation, positioning the Hartree Centre as a key player in driving digital innovation for the UK's economic sustainability.
Professor Mark Thomson, Executive Chair of STFC, emphasised the collaborative nature of the HNCDI program, highlighting the synergy between industry leaders, scientists, and technologists. Thomson noted that the SME centres will enable UK businesses to develop new capabilities, gaining a competitive edge in the global market through the adoption of emerging technologies such as supercomputing and AI. The networks fostered by this initiative will unlock the immense potential of SMEs, aligning with STFC's vision of a diverse ecosystem for scientific and technological innovation that benefits society as a whole.
Over the course of three years, the SME hubs will receive an equal share of the £4.5 million funding to establish a network of accessible local support for digital adoption across the UK. These regional hubs will be based in Sci-Tech Daresbury in the Liverpool City Region, with support available from The Hartree Centre at STFC campuses in Oxfordshire and Edinburgh, Scotland.
Professor Alun Preece, Director of Cardiff University's Hartree Centre SME cluster, expressed enthusiasm for the inclusive and responsible innovation that the partnership with the Hartree Centre will foster. He pointed out the aim of increasing capacity and competency within the regional digital transformation ecosystem to drive inclusive growth across the SME community.
Professor Barry Hodgson, Director of Strategy at Newcastle University's National Innovation Centre for Data, and partner in the Hartree SME engagement centre in the north-east, highlighted the transformative potential of digital technologies and creative data utilisation. Through collaboration with businesses in the region, Hodgson's team of skilled data scientists aims to revolutionise enterprises, working closely with the Hartree Centre and other hubs to bring this exciting program to fruition.
Professor Liam Maguire, Pro Vice-Chancellor for Research at Ulster University, revealed that Ulster University, in collaboration with Cambium LLP, will lead an SME engagement centre as part of the HNCDI initiative. This centre, equipped with dedicated space and knowledgeable staff, will enable upskilling and digital innovation across all sectors of Northern Ireland's economy. Maguire underscored the pressing need for such a centre, as Northern Ireland lags behind the UK average in terms of digitalization and AI adoption, primarily due to its high concentration of SMEs.
With this significant funding injection and the collaborative efforts of universities, the Hartree Centre, and partner organisations, the UK is poised to empower SMEs, placing digital innovation at the heart of the nation's economic future.
This article is copyrighted by International Business Times, the business news leader