PCI Excess —

You really, really don't need these. But other, better versions will come later.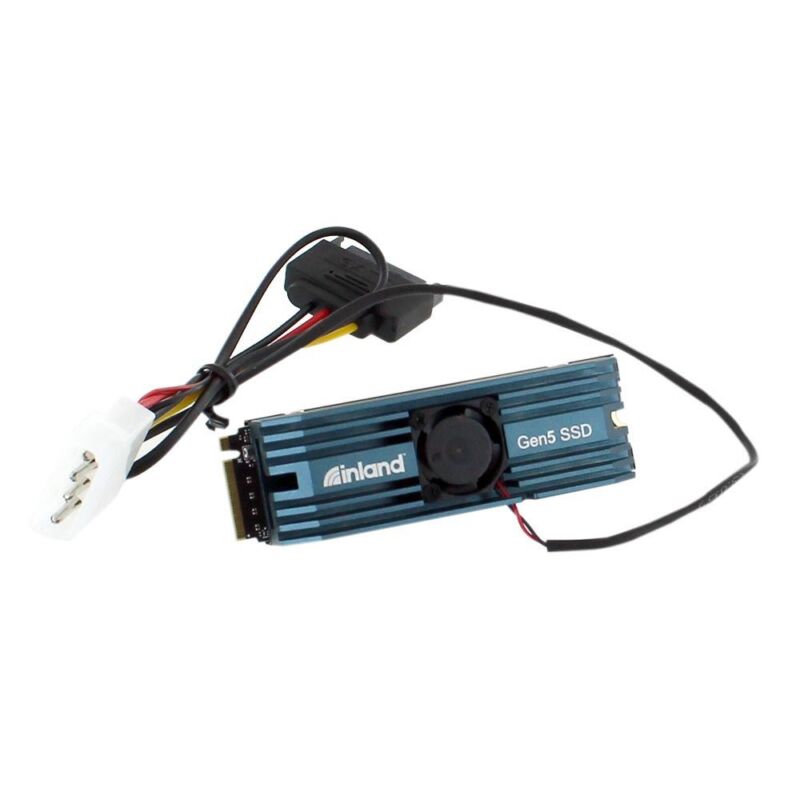 In the high-end PC market, it's vitally important that the numbers always continue to go up. That means faster performance, newer specs, and (on occasion) new model numbers for existing components. One of the latest numbers to go up is the PCI Express version number supported by many motherboards; all PCs built around AMD's Ryzen 7000-series chips and some PCs using Intel's 12th- or 13th-generation CPUs support graphics cards solid-storage drives that use the PCI Express 5.0 interface, which is up to two times faster than version 4.0.
But actual PCIe 5.0 SSDs are just beginning to arrive on store shelves (via Tom's Hardware), and like so many early-adopter products, they seem purpose-built for people with more money than sense. Based on Phison's E26 SSD controller, the Gigabyte Aorus Gen 5 10000 and MicroCenter-exclusive Inland TD510 promise peak read speeds of up to 10,000MB per second, compared to 7,450MB per second for the PCIe 4.0-based Samsung 990 Pro.
But both drives have major shortcomings, even assuming you have a compatible PC in the first place. The 2TB versions cost more than twice as much as you'll pay for a very-good PCIe 4.0 drive like the Samsung 980 Pro or WD Black SN850X; the Gigabyte drive is currently out of stock but historical pricing data says it sells for $340 when it's available, while the Inland drive is currently discounted to $350 from a regular price of $400.
There's also the matter of the drives' heatsinks, each of which is ridiculous in a special way. The Gigabyte SSD comes with a gigantic, heatpipe-festooned passive heatsink, which will run silently but might be large enough to cause compatibility problems depending on your motherboard and where you install it. The Inland drive's heatsink isn't as bulky, but it includes a tiny fan connected to a large power cable. These fans can make a lot of noise because they need to spin so quickly to move much air, and the lack of a fan speed controller will make the fan spin equally quickly (and loudly) whether you're stressing the drive out or not.