The action movie legend Dolph Lundgren just entered a new era of his life with his beautiful 27-year-old bride Emma Krokdal. Their happy union is a sort of re-awakening for Dolph, as he's still not entirely out of the woods with his horrifying health issues. Let's learn more about this lovely couple's story and the obstacles that occasionally cloud their newlyweds' bliss.
Lundgren has been secretly battling cancer for years.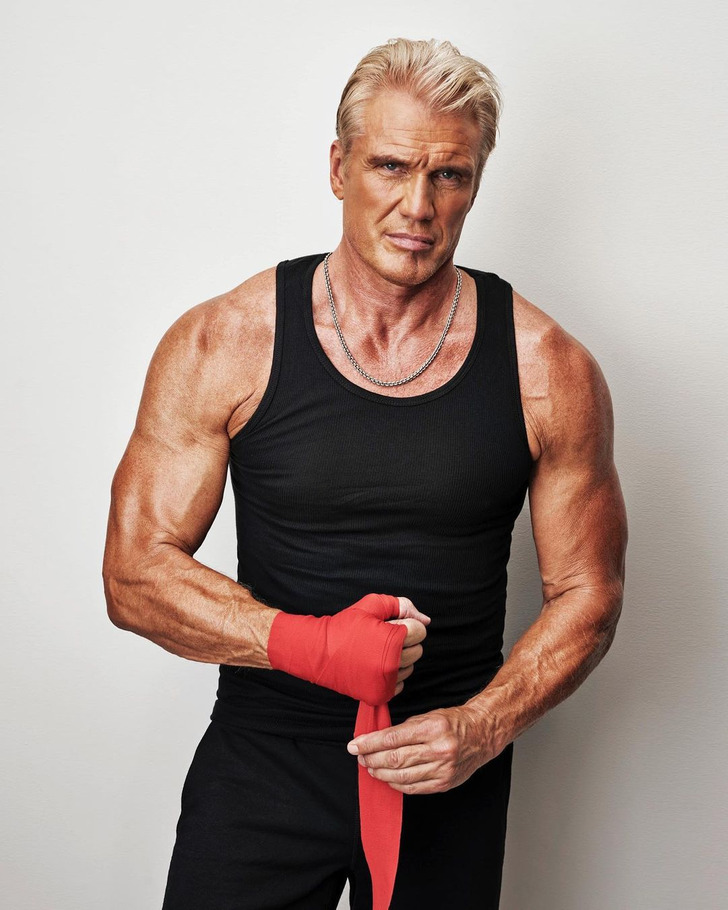 In May 2023, the Rocky IV star revealed that he'd been receiving kidney and liver cancer treatment over the last 8 years. His first diagnosis came in 2015, and Lundgren had to undergo surgery to remove the tumor. He kept an eye on his condition over the next few years, and in 2020 the doctors found more tumors in his kidney area.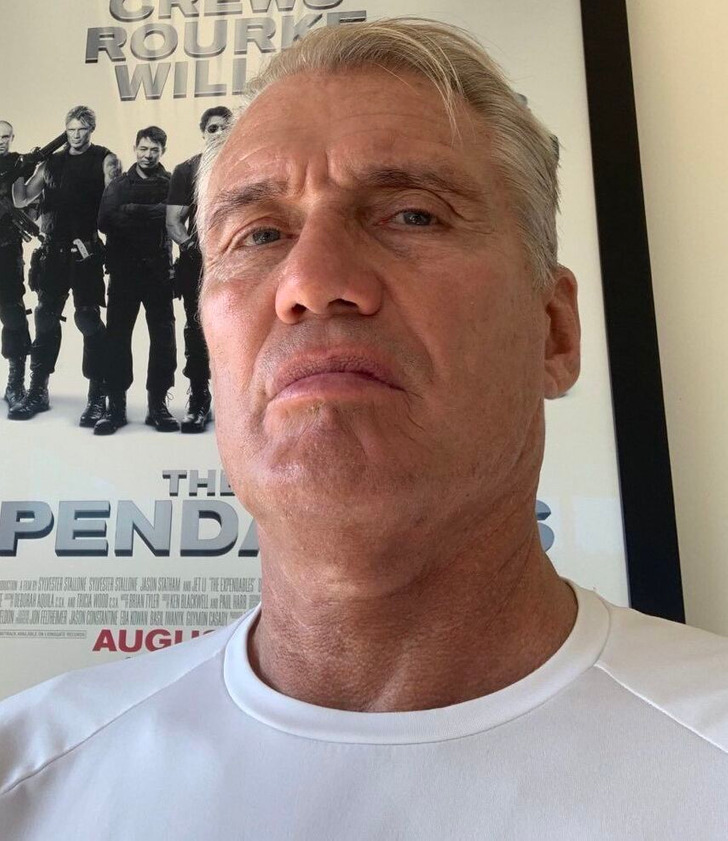 Altogether, Dolph removed six tumors, which took a toll on his general health. In 2021, the actor was working on The Expendables 4 and Aquaman: The Lost Kingdom" in 2021, which wasn't helping his condition. The doctors suggested he'd take a break. So at that point, Dolph was told he had about ''two or three years" left to live, which was devastating to hear, but he refused to give up.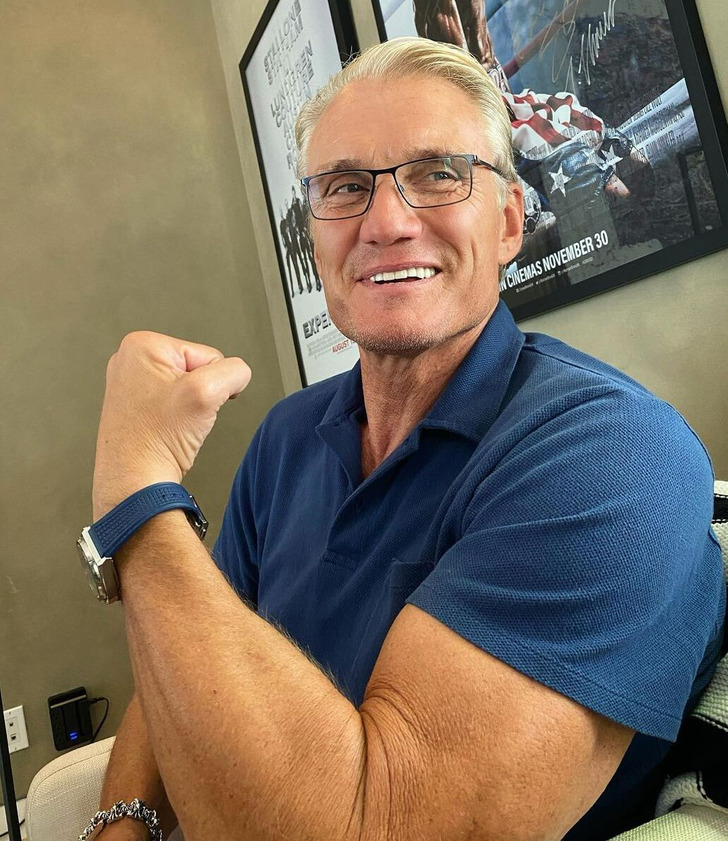 Lundgren visited a different specialist for a second opinion and was told there were other ways to treat his cancer. Luckily, the alternative treatment was successful. By 2022, the tumors have shrunk by 90%.
He found a new appreciation for life.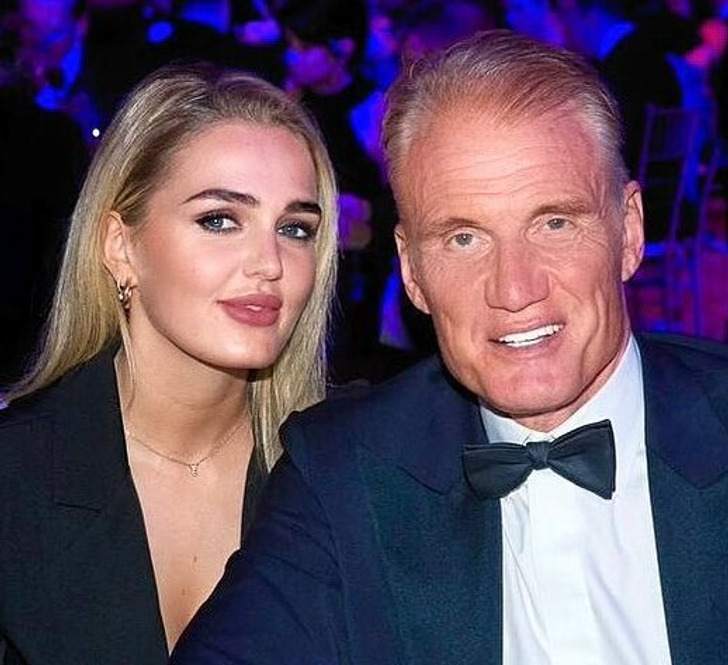 Incidentally, Dolph didn't have to go through this tough period by himself. In 2020, when his cancer returned, he became engaged to a Norwegian personal trainer Emma Krokdal. Despite their 40-year age gap, the couple seems to be living in absolute bliss. Emma once wrote a tribute to Dolph on his birthday, describing him as "the most caring, loving, hard-working, talented and thoughtful partner I could ever ask for."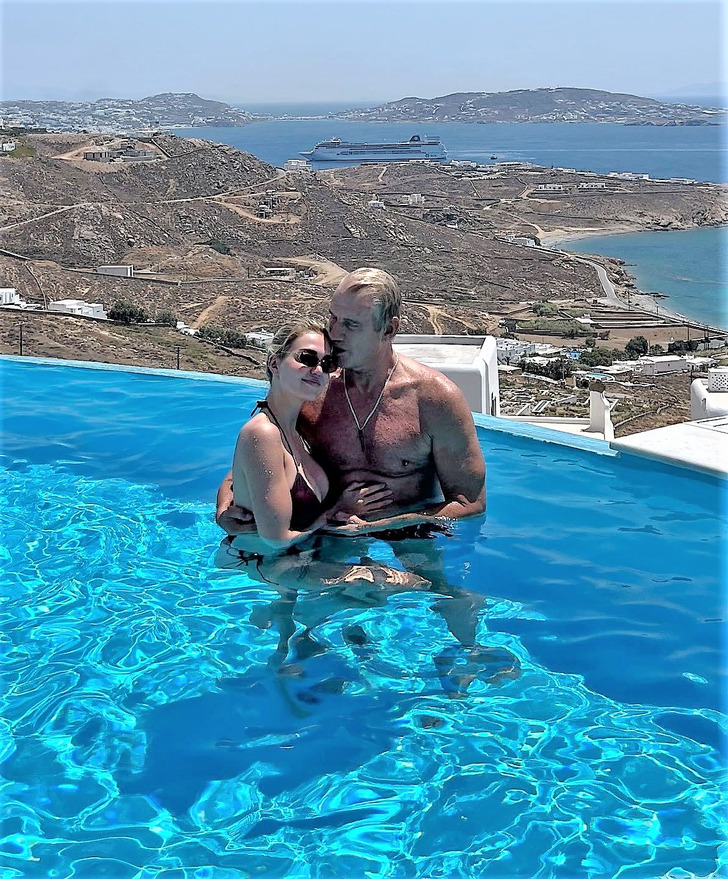 Their engagement ran a little long, according to Dolph, due to some circumstances and "a long road of challenging medical treatments, we've had to push our marriage plans many times." Finally, on July 13, 2023, Emma and Dolph said 'I do' to each other at their villa in Mykonos. The entire ceremony was about celebrating "love, life, and happiness," and that's precisely what we wish for this happy couple.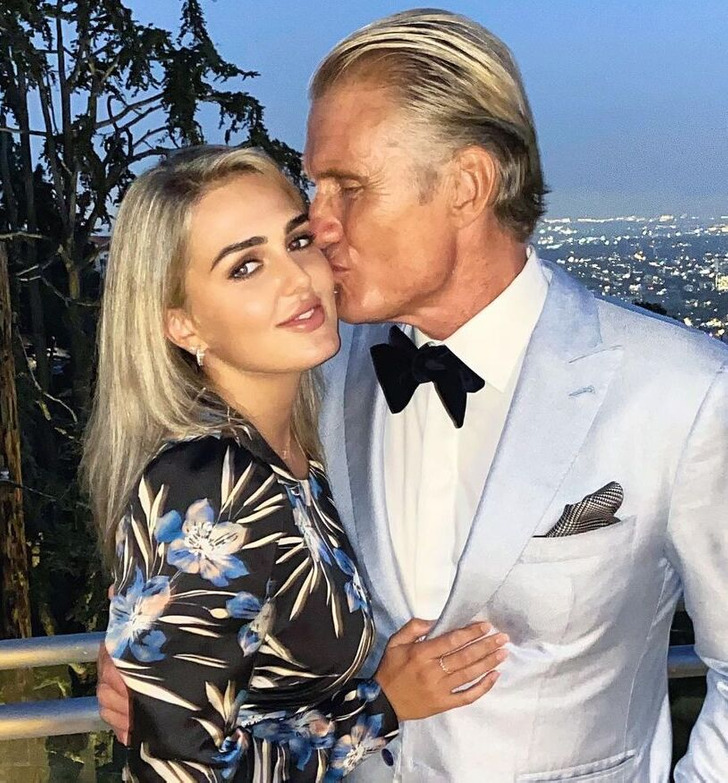 Dolph and Emma are far from the only famous couple with a sizeable age gap. Patrick Stewart, for example, has been with his wife since 2008 despite her being 38 years younger than him. Once again, these couples prove that the heart wants what it wants.