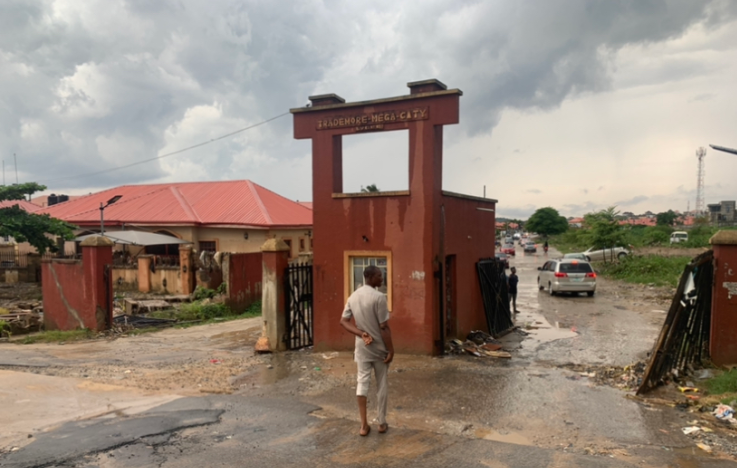 The Federal Capital Territory Development Authority (FCDA) has been restrained from demolishing Trademore Estate sited in the Lugbe area of Abuja.
The FCDA was restrained by a Federal High Court in Abuja through an interim injunction by Justice Mohammed Zubairu.
The judge ordered that the first to fourth defendants/respondents to maintain status quo and stop plans to demolish the estate.
In the Motion No: M/11692/2023 dated July 12, 2023, the first to fourth defendants/respondents are the Minister of the Federal Capital Territory, the FCDA, Abuja Metropolitan Management Council, and the Abuja Municipal Area Council.
The judge granted an order "restraining the Defendants, whether by themselves, agents, employees, officials, privies, and all those purporting to be acting for them, or to have derived title from them, or other persons howsoever and whomsoever called from trespassing on or further trespassing on, demolishing, or further demolition of all that Trademore Estate Lugbe, Abuja, Known as Plot 1981, Sabon Lugbe, Abuja, and other appurtenances thereof at Lugbe, Abuja, with the buildings and appurtenances thereon, or from evicting the occupants of the said property from it, or in any way interfering with the Plaintiff's exclusive right of ownership and possession of the said property pending the determination of the Motion on Notice".
Justice Zubairu further ordered that the parties maintain status quo, while the Motion on Notice and Writ of Summons be served on the Defendants forthwith.
The case was adjourned to September 22, 2023, for hearing of the Motion on Notice.
The residents of the estate had approached the court through their lawyer, Mike Ozekhome (SAN), after a petition to the Permanent Secretary of the Federal Capital Territory Administration (FCTA), Olusade Adesola, protesting the planned demolition of more than 60 houses in the residential estate.