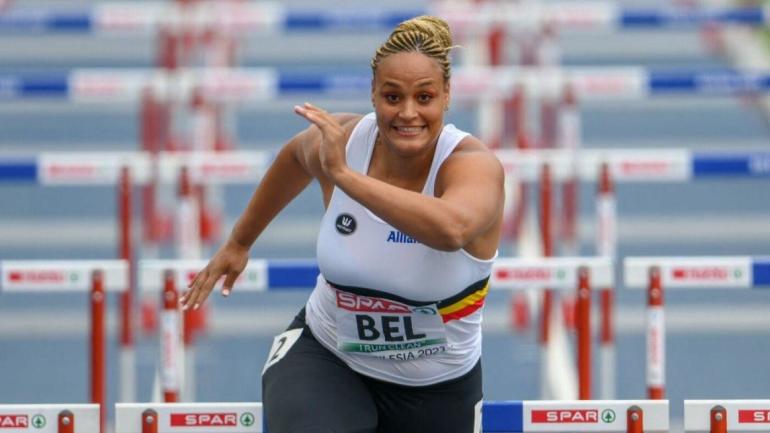 Getty Images
Belgian shot putter and hammer throw champion Jolien Boumkwo jumped through literal hurdles to keep her team alive in the European Championships in Poland this weekend.
After two of her teammates were injured, Boumkwo volunteered to run the 100m hurdles race to get at least some points for Belgium to make sure her team didn't get automatically disqualified. A Belgian athlete competing at the event was vital, as the bottom three countries will be relegated from Division 1.
She had finished seventh in the shot put competition the day before.
"My team is the most important thing for me. I couldn't let it happen to lose by one point. That's why I've considered taking part in 100m hurdles," Boumkwo said. "There was no risk for me if I took it calmly. Maybe it's once in a lifetime opportunity to take a part in such run. I really enjoyed the race. There were a few doubts in my mind but now I can tell I'm glad about this new experience."
Even though that event was out of her comfort zone, the 29-year-old athlete did the best she could with not much time to prepare. Boumkwo had a big smile on her face ahead of the race. She carefully jumped — or rather stepped over — each hurdle to avoid getting points deducted.
At the finish line, Boumkwo was congratulated by her competitors for going the extra mile for her team. She finished the race in 32.81 seconds, which was 19 seconds behind her competition. Teresa Errandonea of Spain won the event with a time of 13.22 seconds.