Gisele Bündchen has been a source of inspiration for many on and off the runway. Despite reaching the pinnacle of success in the fashion industry, her grounding values have been equally alluring. Over the years, the model has revealed her secrets of finding success and living a healthy life. And her memoir gave fans an insider's view of the stepping stones that led to the fulfillment of her achievements.
Her 2018 memoir, 'Lessons: My Path to a Meaningful Life,' encompasses anecdotes and life lessons from the model's personal life. Gisele Bündchen, who values honesty, was very forthcoming while writing about some not-so-savory details of her life and career. Here's a look at one instance that dive into her resilience.
Gisele Bündchen held her ground
ADVERTISEMENT
Article continues below this ad
While the advent of social media allowed fans to believe that larger-than-life figures like Bündchen have a glamorously perfect life, the model revealed instances that said otherwise. At 18 years old, the former Victoria's Secret Angel walked the ramp for Alexander McQueen. That show kick-started her international career. But the events that preceded her iconic walk left her in tears.
She vowed to not give in to her insecurities, and the Brazilian model began focusing on being the best at what she did. The fashion industry is notoriously known for discarding models within a short span. But Bündchen was determined to stay.
DIVE DEEPER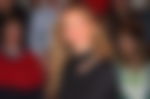 An excerpt from her memoir reads, "As far as I was concerned, nothing was going to stop me. So what if one day I felt sick, another day I had cramps, and a week later I was going through a bad patch in my personal life? Even when I felt like crying, I showed up with a smile, ready to work. Modeling uses up a lot of people- I'd already seen so many girls come and go- and I wasn't going to be one of them." The success of her career proves that the model stood by her word.
ADVERTISEMENT
Article continues below this ad
She added, "As time passed, it seemed healthier, and more protective of who I really was, to think of modeling not as my identity but as a business." Her ability to rationally look at her career and the resolve she undertook says volumes.
Bündchen continues to shine
Gisele Bündchen's determination at a young age paid off. At 42 years old, she continues to take the industry by storm. Despite stepping back to raise a family with her ex-husband, NFL star Tom Brady, Bündchen is back in all her glory.
ADVERTISEMENT
Article continues below this ad
From a collaboration with Louis Vuitton to a major payday at Rio's famous Carnival, Bündchen's return to the fashion industry has been sensational. At the same time, the model is also in a co-parenting relationship with Brady. There's no doubt that the values she prioritizes will continue to play a role as she navigates her responsibilities and career.
WATCH THIS STORY:  Tom Brady reveals the worst kept secret about NFL holdings