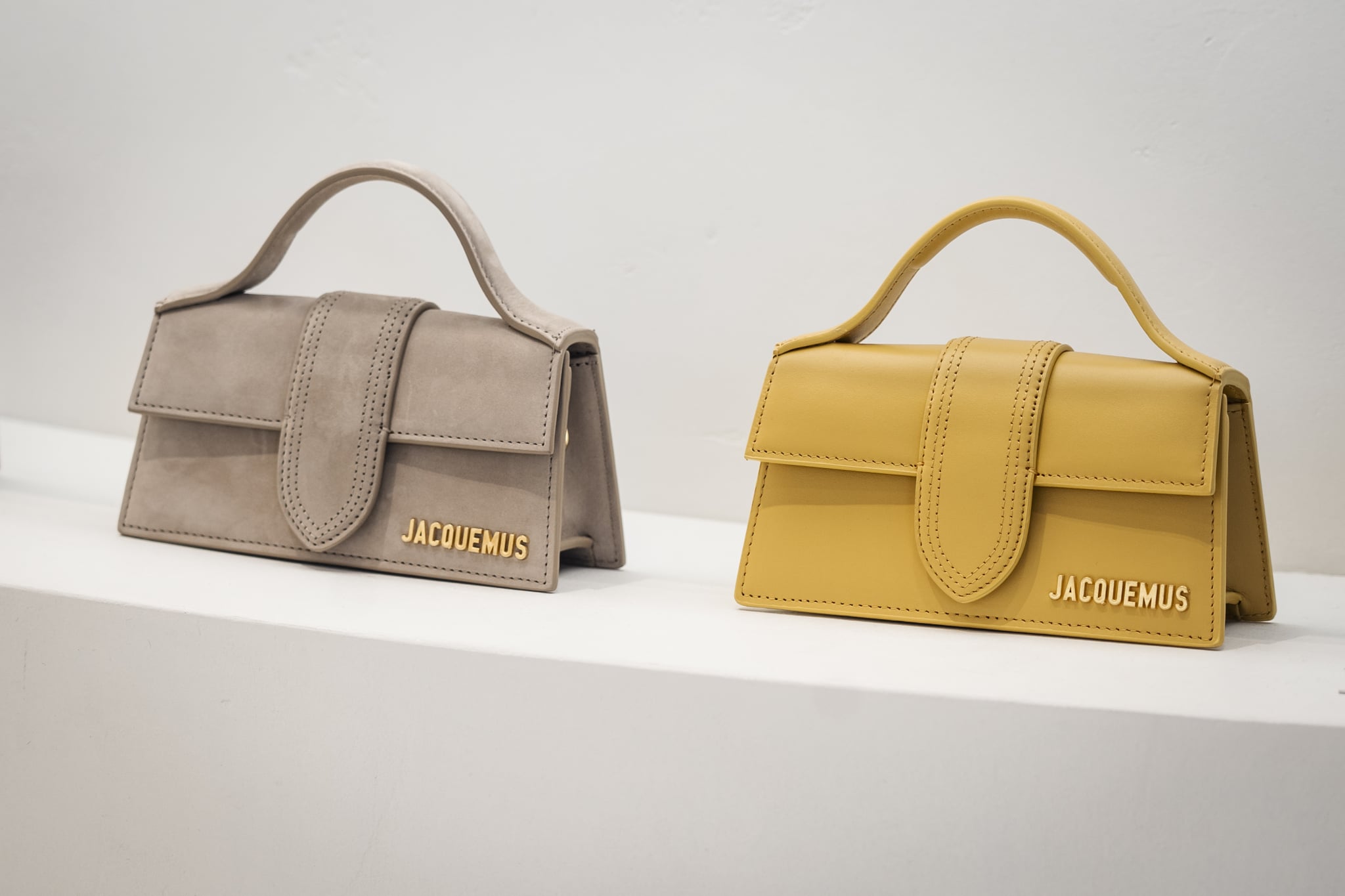 Image Source: Getty / Francois Durand
Jacquemus sure knows how to get people talking. On April 5, the brand shared a delightful Instagram video of its latest marketing splash: giant versions of its Le Bambino bag on wheels, traveling the streets of Paris. In the clip, Jacquemus-branded trolleys are seen among cars and street traffic, complete with passengers inside. And with a clear attention to detail, "Bambino" and "Jacquemus" are written on the road next to the vehicles. Despite its authenticity, a rep for brand confirmed to POPSUGAR that the video is a 3D rendering and sadly, you won't be able to catch a ride on the Jacquemus express.
"I THINK I LIKE PARIS NOW," the brand simply captioned the post, alongside the nuanced melting-face emoji. Though it may be fake, it's no surprise the stunt sparked conversation among fans and fashion folks alike. "The only traffic I would be happy with," Albert Ayal of Up Next Designer wrote, in the midst of excited comments. Journalist Gibson Johns hilariously noted, "LUDICROUSLY CAPACIOUS!" referring to the popular "Succession" meme that overtook the internet after the season four premiere on March 26.
Considering Jacquemus is best known for its ridiculously tiny purses — notably its Le Chiquito — perhaps it's only fair it covers the other side of the spectrum, in the form of life-size buses, no less. Oversize bags are back in style after all, so it appears the designer is hopping on board.
During Paris Fashion Week in March, the brand launched an immersive pop-up at the Galeries Lafayette in Paris, featuring an enormous Le Bambino purse sans wheels. The exhibit also showcased a larger-than-life slice of toast and toaster, and washing machines labeled with the familiar logo. Though it's unclear what Jacquemus has in store following its amusing display on social media, one thing's for sure: it's certainly a joy for the eyes. Get a closer look ahead.