Will Brinson's Mock Draft 2.0 features a surprising move by Houston and a big trade by the Titans to land a quarterback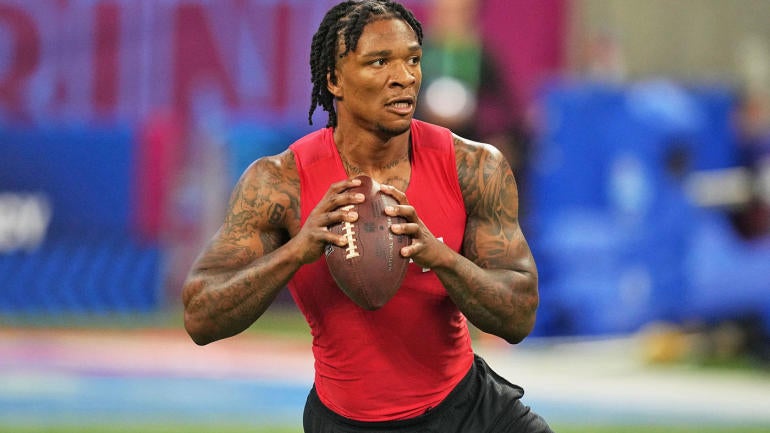 USATSI
The most "interesting" conversation about the quarterback situation at the top of the draft is the entire world assuming Bryce Young and C.J. Stroud are interchangeable. 
Everyone shrugs and presupposes the Texans are taking whomever the Panthers don't take at No. 1. Carolina is taking a quarterback (unless the Panthers are running a "Truman Show"-style NFL experiment), but the Texans aren't required to just get the Panthers' leftovers because we assume they have to. 
Houston could see its current NFL status as an improving team/roster capable of getting even better by adding an elite Alabama defensive player. If you think that's crazy, please remember the Texans' head coach is exactly that: an elite former 'Bama defensive player.
The Texans had a great offseason in my opinion, but nothing — outside of absolutely falling in love with a quarterback prospect — should stop them from adding elite defensive players to this roster. 
For instance: if Young is their guy, they shouldn't just take Stroud because he's there. Particularly if they have another player higher on their board. The same applies if Stroud is their guy and the Panthers take him first overall. Houston isn't a QB away from winning it all so why force the issue now? 
Build the best roster you can and drop that QB in when you find a prospect you truly believe can be a franchise quarterback. Houston's on it's fifth coach (counting interim Romeo Crennel) since the start of 2020 … so maybe try patience for once! 
For more draft content, check out our latest prospect rankings and mock drafts, as well as our new weekly podcast, "With the First Pick," featuring former Vikings general manager Rick Spielman and CBS Junior Draft Analyst Ryan Wilson. Rick is a legend and while I've personally never heard of Wilson, you can check both guys out on the latest episode below:
Our Latest Nfl Draft Stories