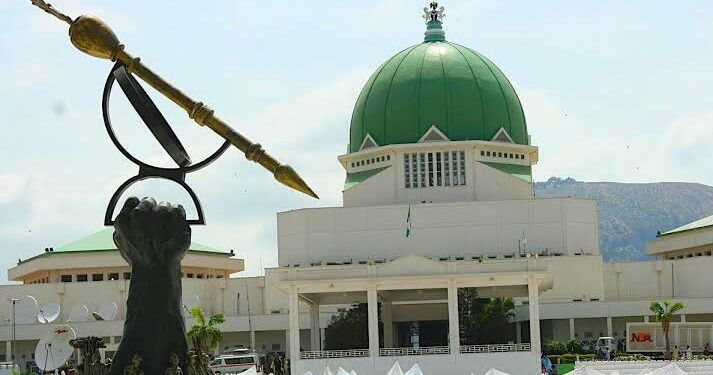 The All Progressives Congress (APC) Voice of Progressive Youths has said the North Central zone deserves the slot of the Deputy Senate President given its performance during the last presidential and National Assembly elections.
In a press conference in Kaduna on Sunday the National coordinator, Abubakar Ali Bagwai and publicity secretary, Nwosu Rosemary called on President Bola Tinubu and the APC National Working Committee on the need to balance the zoning arrangement of the 10th National Assembly leadership.
"We have been following with keen interest how the North West has been given two positions (Speaker and Deputy Senate President) despite their poor performance at the 2023 Presidential election.
The APC youths maintained that the North West delivered only 2 states (Jigawa and Zamfara States) to APC out of the 7 states in the zone which shows clear favouritism and bias by the leaders of our great party.
"While the North Central that performed excellently by delivering 4 states to APC (Niger, Kogi, Kwara and Benue states) out of the 6 states in the zone at the 2023 presidential election, were excluded and given position in the arrangement.
To this end, the group remarked, "Mr President Sir, there is no wisdom and logic in rewarding failure while overlooking hardwork, loyalty, and performance.
It added, "Sir, there's a need to be tactical in sharing the 10th National Assembly leadership position. National Unity, inclusiveness, justice, and fairness are very important and must be considered.
"The composition of the National Assembly without the North Central is going to be a serious miscalculation and political blunder for both the government and the party.
Therefore, at this juncture, we are advising Mr President to use his political skills and dexterity to balance the equation by including the North Central and making sure that no zone is left out in the sharing of positions in the National Assembly.
"There is a need for a tested and trusted senator from the North Central to occupy the position of Deputy Senate President, and there is no better candidate than Senator Sani Musa (Niger East).
"We hope that Mr President Bola Ahmed Tinubu and the APC National Working Committee will see reason and review the zoning arrangement and zone the Deputy Senate President to North Central.
"We equally call on the Senators Elect to support and vote for Senator Sani Musa (Niger East) from North Central for the sake of fairness, justice, inclusiveness, and national unity," they stressed.